November 15, 2016
Randolph presenting Fall Theatre Production, All My Sons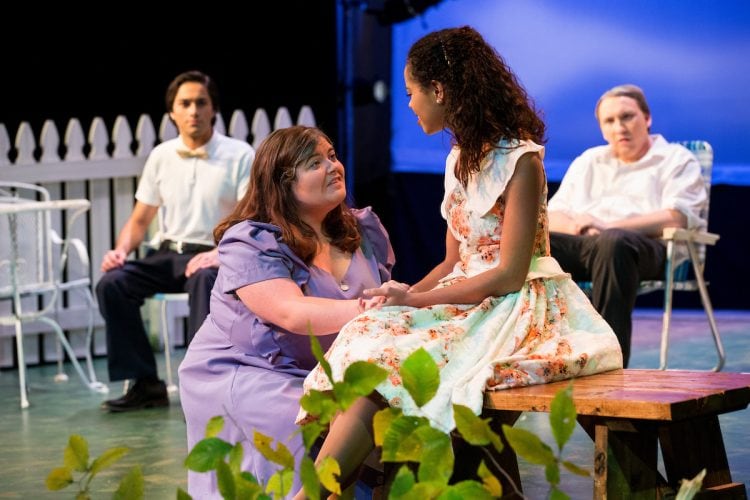 Randolph College will bring a thrilling tale of American realism to the Thoresen Theatre stage this fall. All My Sons opens Thursday, November 17, at 7:30 p.m.
Written by American playwright Arthur Miller, the plot follows Joe Keller, who has the quintessential Midwestern life: a white picket fence, cool drinks in the summertime, nosy neighbors, and a thriving business with his son. But a dark secret threatens to destroy everything he has built for his family.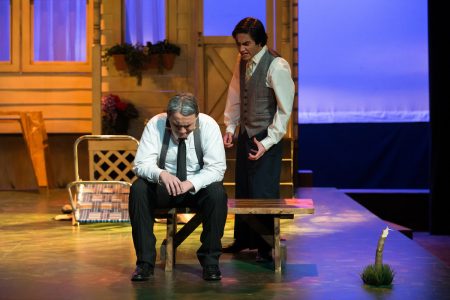 "Arthur Miller releases information in a very suspenseful way so that the audience is learning things along with the characters," said Tim Sailer, director and interim professor of theatre at Randolph. "It makes for really exciting theatre."
Sailer, who is making his debut as a professional director, received his M.F.A. from the University of Houston Professional Actor Training Program in 2013, and spent three seasons with the Commonweal Theatre Company in Lanesboro, Minnesota. Most recently, he worked at the American Shakespeare Center in Staunton, Virginia, where he performed 36 roles in 20 plays.
Even though All My Sons opened on Broadway in 1947, Sailer believes the audience is likely to draw comparisons to pressing issues in today's society.
"This play is intensely relevant," he said. "People are arguing about the very things that they did in this past presidential election. There's a big battle of idealism versus practicality, and there's a big question of how do we pay for our mistakes and who are we responsible to."
Though he has only been at Randolph for a short time, Sailer has been impressed by the work of the nine Randolph students on the cast, as well as the stage crew. "We've got a nice mix of people who are graduating soon and people who have only been at Randolph for two months," Sailer said. "It's great to see people who want to do this for the rest of their lives work with those who just want to see what theatre is all about.
"Every day I walk into the theatre, I see progress, and that's been really fun and exciting," he added. "Every single day, there are new advances on the set, or the actors come up with a different way to do something. It's very rewarding to see them come up with new ideas and really own the material."
In addition to opening night this Thursday, performances of All My Sons are scheduled November 18, 19, 20, and 21. Tickets are available at www.randolphcollege.edu/tickets.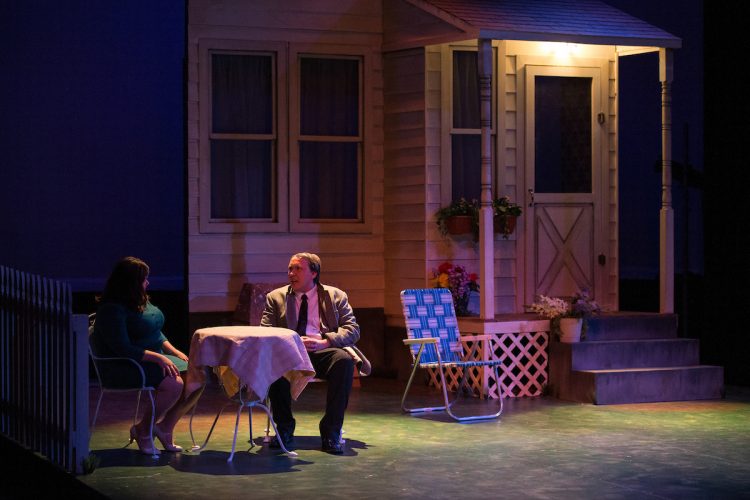 Tags:
All My Sons, events, theatre