October 1, 2016
Alumna makes bequest gift to support STEM scholarships for women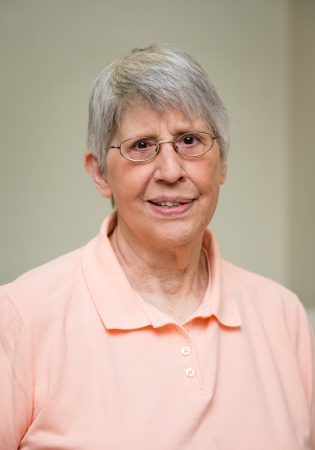 When she attended Reunion earlier this year, Johanne Pryor '61 was overwhelmed by fond memories, like the Odd class traditions, and the many changes on campus. In addition to her support for the College and donating her class ring in the past, the event prompted her to make a sizeable bequest to support scholarships for women pursuing degrees in science, technology, engineering, and math (STEM) at Randolph.
"I believe strongly in education and the education of women," she said. "And as a high school student, you hear too often that you're expected to go to big schools, and I think it's important for everyone to realize that there are other options and you can go to a smaller school where you won't get lost in the shuffle."
A mathematics major at R-MWC, Pryor worked at IBM in Washington, D.C. every summer during college. Upon graduation, she was hired by the company and served primarily in marketing and customer support departments for 31 years. During her career, she witnessed firsthand not only the transformation of computer technology, but also the changing role of women in the workplace.
"We were changing over at that time from what you would see on TV shows like Father Knows Best, where the woman was in the home cooking, cleaning, and taking care of the children," Pryor said. "There was a world of difference just between the '50s and '60s in the workplace and at home."
Pryor said the College prepared her for the scientific aspect of her job and also to be a skilled communicator. "The liberal arts education is a great way to broaden your perspective," she said. "For me, I discovered you have to be able to talk to people and have some knowledge that's not pure science."
Following her retirement, Pryor moved to the New Bern, North Carolina, area where she continued to use her communication skills as activity director for a local senior center. She now volunteers for several organizations focusing on senior needs, including the Neuse River and North Carolina Senior Games. At Neuse River, she acts as coordinator for an event that includes six counties.
Pryor remains engaged with her alma mater and many of her classmates and said she believes strongly in the College's continued mission to provide a high quality liberal arts education to women—and now men.
"If you've had good experiences and have gained a lot, whatever the endeavor was, you need to give back," she said. "I'd like to be able to help things continue to improve, and make sure the experiences that I had, enjoyed, and profited from, are still there and available for future generations."
Find out more about planned giving to Randolph College at http://randolphcollege.planmylegacy.org/wills-and-living-trusts, or contact Marianne Ramsey, major gifts officer, at mramsey01@randolphcollege.edu.
Tags:
alumnae funded, alumnae giving, giveroll, mathematics, Office of Alumnae and Alumni, science, STEM