February 2, 2015
Society of Physics Students earns national recognition again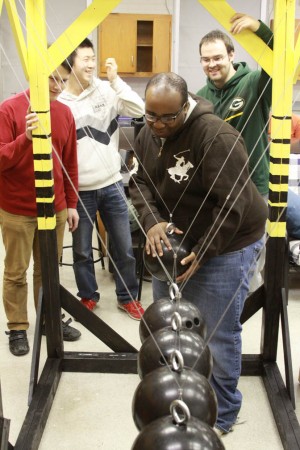 The Randolph College chapter of the Society of Physics Students has won a 2014 Outstanding Chapter award. Presented by the national Society of Physics Students organization, the designation honors the group for its activities during the 2013-2014 academic year.
This is the 7th year in a row that the Randolph chapter has won the award.
Randolph's Society of Physics Students sponsors the annual Science Festival and also works on projects throughout the year to get people involved in science. Activities range from a science Jeopardy-style game to building a giant Newton's Cradle.
Tags:
Physics, society of physics students