February 2, 2015
Alumna, former trustee passes away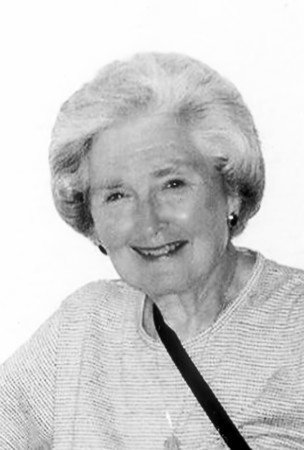 Martha Moore Sykes '47, a former member of the Board of Trustees and a creator—and recipient—of the Alumnae Achievement Award, died on Wednesday, January 28. She was 89 years old.
Sykes, a native of Birmingham, Alabama, attended Randolph-Macon Woman's College for two years and then transferred to the Julliard School of Music. She spent many years involved in cultural endeavors in New York City before transitioning to a career in marketing and public relations in the 1960s. She was responsible for the marketing campaign that helped the new Glad trash bags become the top brand in the nation in 1969. She became senior vice president of AmSouth Bank before retiring 1991.
Sykes served her alma mater in many ways. In 1980, she and other members of the Alumnae Association board of directors founded the Alumnae Achievement Award—the highest honor that the College bestows upon its alumnae. Sykes served on the R-MWC Board of Trustees from 1992 to 1999. In 2003, she received an Alumnae Achievement Award.
"We are very grateful for the many years of service that Martha gave to the College," said Heather Ayers Garnett '86, director of alumnae and alumni. "She was smart, talented, funny, and engaging. Martha genuinely cared about people and their interests."
In 2006, Sykes led an effort to raise $900,000 for an expansion at the Virginia Samford Theatre in Birmingham, and a studio theatre there is named in her honor.
For more information about Sykes and her life and career, read this article on al.com.
Tags:
alumnae, giveroll