August 7, 2014
Auditions Set for Fall Theatre Production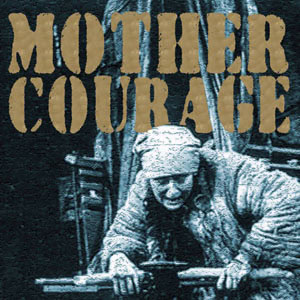 WildCat Theatre announces open auditions for the Fall 2014 production of "Mother Courage and Her Children" on Tuesday, September 9, 7 p.m. in Thoresen Theatre.
Director Brooke Edwards and Music Director Patti Finn Rapiejko seek to cast 12-26 men and women, as well as recruit stage crew. Callbacks will take place on Wednesday, Sept. 8 at 7 p.m.
Readings will be taken from the scripts.  Please read the scripts in advance.  Review copies available for perusal in the Thoresen Theatre Green Room.  Please be prepared to move and sing. Prepared audition pieces not required but will be heard if available.  Bring sheet music if you have a song.
The production will be performed November 14-16 and November 21-22 at 7:30 p.m. in Thoresen Theatre.
For more information, please contact Brooke Edwards, bedwards@randolphcollege.edu.
Tags:
Brooke Edwards, theatre