August 8, 2014
Psychology student learns about mental health careers in summer internship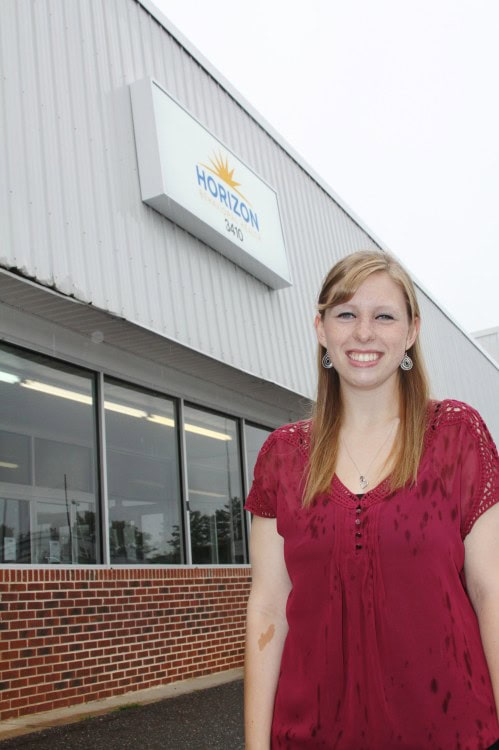 Emily Richards '15 was already planning to start school at another university when her mother encouraged her to visit Randolph College. "I really didn't want to, but I went anyway," she said. "I was given a tour, and I just fell in love with it.
"I pulled out of the other college and went to Randolph. I definitely haven't regretted it."
Her studies and experiences at Randolph helped Richards decide that she wants to be a therapist. "I like talking to people and working out their problems," she said. She majored in psychology, and this summer she took a step toward her career by completing an internship with a local behavioral health organization.
"It was an interesting intern position," she said. "I wasn't in an office getting coffee." Instead, Richards worked firsthand with middle school students who have mental disorders in a summer camp organized by Horizon Behavioral Health. She helped the participants on field trips with activities such as swimming, bowling, and visiting a theme park.
The internship helped Richards learn about mental disorders by seeing how people are affected by them–insight that is hard to gain just by reading a textbook. The experience also has her thinking about what she wants to learn in her final year at Randolph. "I think it would be interesting to delve more into the mental disorders that I've seen in the students," Richards said.
After graduating, Richards plans to attend graduate school to study marriage and family therapy. She also hopes to work with Horizon again. "I definitely want to come back and do this," she said.
Tags:
internships, psychology