July 10, 2014
Summer Research student analyzes DNA to aid archaeological project
Ngoc "Kelly" Pham '16 never considered herself a scientist until she had the chance to practice it firsthand at Randolph College.
Pham just spent two months extracting DNA from old Tunisian bones to help determine how many people were buried at a 1,300 year-old crypt.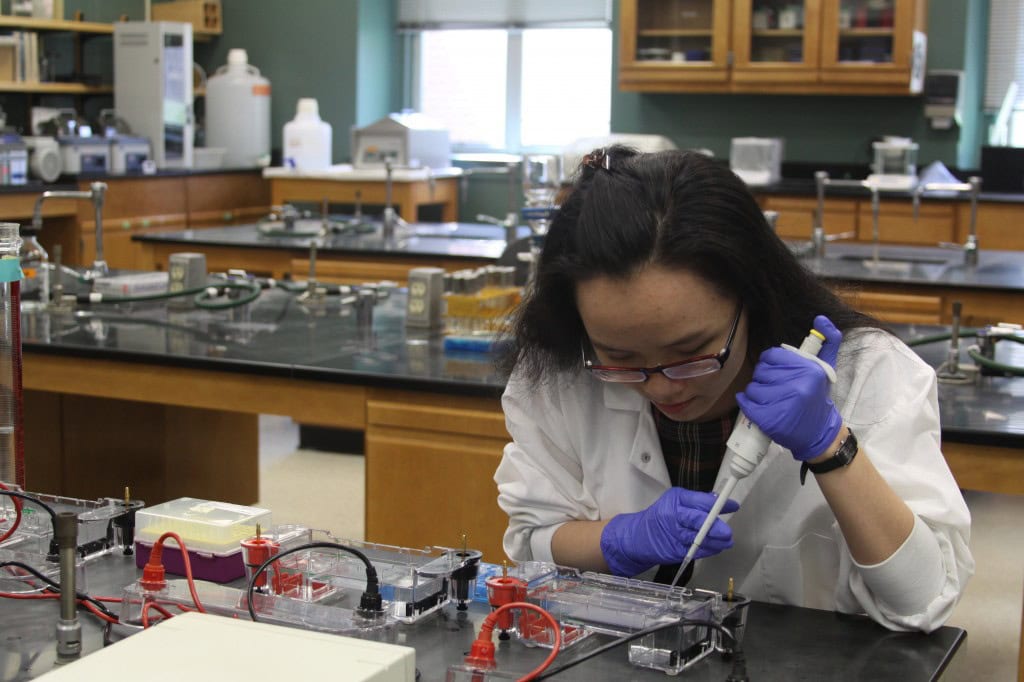 A biology major, Pham is working on a Summer Research project using DNA to help with an archaeological study of a Roman-era church in Tunisia. The work is detail-oriented and not always easy, but it has helped Pham grow as a scientist. "I know the exciting moment when I get the results, or the disappointing moment when I don't get anything," she said.
Susan Stevens, a Randolph classics professor, has led an archaeological excavation at the Tunisian church since the early 1990s. Last year, she asked students involved in the College's Natural History Collection to make a catalog of thousands of bones excavated from the site. Analyzing the catalog of bones—organized by bone type and size—would help indicate the minimum number of individuals buried at the site.
While working on that catalog, the students began considering the possibility of using DNA to answer a nagging question: How many of these bones came from the same people?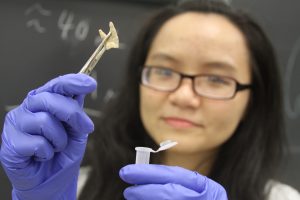 "If you have 100 bones, those could all be from the same person," said Adam Houlihan, a biology professor advising Pham on the project. DNA analysis could help distinguish bones from different individuals.
This spring, Houlihan and Pham worked on studying the methods for extracting DNA. They chose to concentrate on mitochondrial DNA from teeth, which they concluded was more likely to yield success than pulling nuclear DNA from a bone. This summer, Pham began grinding the teeth from the collection and processing them to remove DNA.
Out of the 60 bones that she worked with, she found only about 10 DNA sequences. That is actually a good thing, Houlihan said. "The fact that we're able to extract any DNA from these teeth is amazing," he said, and finding lots of DNA would have indicated the samples may have become contaminated by someone handling them.
"That means I've been doing well and not contaminating them with my own DNA," Pham said.
After extracting DNA, they sent the samples to a lab to have the DNA sequenced, which would allow them to study the DNA and draw conclusions. Last week, they received the sequencing for seven DNA sequences. Two turned out to be DNA from the potato leaf roll virus, but five were human mitochondrial DNA. Pham began analyzing the genetic relationship between the humans whose DNA was found.
"I don't know how it's going to turn out, but I've learned a lot," she said.
Tags:
Biology, Classics, research, student faculty research, summer research, summer research 2014