June 5, 2014
Study abroad in Europe offers glimpse of world war history
A group of Randolph students recently spent two weeks in Europe learning about two wars that challenged and changed the continent, as well as the world.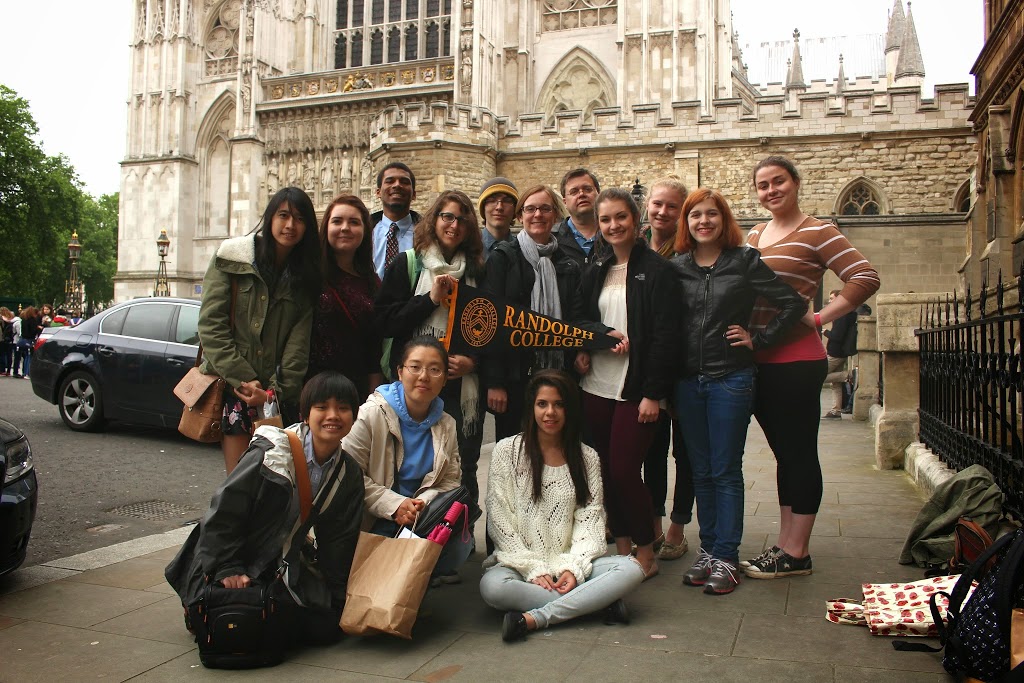 History professor Gerry Sherayko and communication studies professor Jennifer Gauthier led the students on an international study seminar titled "Museums, Memorials and Memory: Britain and the Two World Wars."
They visited a variety of sites that memorialize World War I and World War II in England, Belgium, and France, including the Churchill War Rooms, Coventry Cathedral, and Flanders battlefield, as well as other historic sites. The journey allowed students to take an in-depth look at the way war is memorialized.
"By studying and having discussions about these war memorials, we have learned a lot about how each nation and its people remember the past, as well as how public memories have contributed to the construction of a British national identity," said Phuong Tran '15. "Without being on the site and experiencing the memorials ourselves, we would never be able to understand how the British cherish and value their past."
You can view some of the photos from the international study seminar in this Facebook photo album.
Tags:
communication studies, history, study abroad