Alumnae Achievement Awards
The Alumnae Achievement Award recognizes an alumna who personifies the value of a liberal arts education and who has brought honor to herself and to the College through her outstanding accomplishments.
Nominations
If you would like to nominate an alum* for this award, please…
* Achievement Award Recipients must have been out of college for at least 10 years.
2021 Alumnae Achievement Award Recipients
The 2021 Alumnae Achievement Award recipients who will be recognized during Reunion week during a virtual awards ceremony to be held Thursday, June 3, 2021 at 5:00 p.m. eastern are Louisa Branscomb '71, Kathryn Colonna Worrilow '80, Elizabeth L. Owen '91, and Jennifer Sullivan Hubbard '95.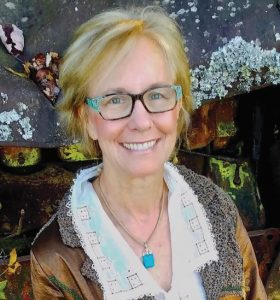 Louisa Branscomb '71
In addition to a long career in clinical psychology, Louisa Branscomb has gained wide acclaim for her songwriting. She's often combined the two, using music to help people overcome life's challenges.
After graduating from the College in 1971, she earned a master's in science communication from Wake Forest University. At the age of 23, she was the youngest member of the faculty at the Bowman Gray School of Medicine.
Before returning to school to earn a Ph.D. in clinical psychology from Georgia State University, she fronted a band, Boot Hill, for most of the 1970s, playing banjo, writing music, and producing albums.
Eventually pursuing parallel careers in music and psychology— with a focus on victims of trauma and combat veterans—Branscomb became interested in how creativity can change lives. She's worked over the years to evolve her model of transformational psychology, which focuses on life as art.
Branscomb founded the Woodsong Farm Writer's Retreat, based at her farm in North Georgia, and also established the nonprofit ScreenDoor Songwriter Alliance. The group brings programming to children in schools and has hosted festivals where they can perform.
In 2017, the International Bluegrass Music Association awarded her its Distinguished Achievement Award.
During her professional career, she's recorded 12 albums of mostly original songs. Her songwriting has brought her national recognition, including Grammy cuts on albums by Alison Krauss and John Denver, membership in the Alabama and Atlanta music halls of fame, and a Lifetime Achievement Award in Georgia.
Currently, she's still leading the ScreenDoor Songwriter Alliance while teaching internationally through Zoom and in retreats at her home in Asheville, North Carolina.
Kathryn Colonna Worrilow '80
Katy Worrilow's passion for solving medical problems has defined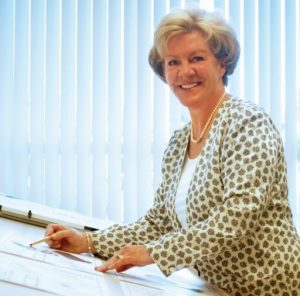 her career.
Worrilow, who studied biology and mathematics at the College, earned her doctorate in anatomy and cell physiology at the University of Virginia. She went on to further her research and complete her postdoctoral fellowship in reproductive physiology and infertility at the University of Pennsylvania School of Medicine.
For most of her career, she was a clinical provider of in vitro fertilization (IVF) and directed the IVF and andrology laboratories for several leading programs in Pennsylvania.
In 2010, she started her own company, LifeAire Systems, to address air quality issues in IVF labs. She and her team designed an in-duct air purification system designed to remove all airborne chemicals and biological pathogens, leading to improved success with patients.
LifeAire's original system can also be used to prevent the airborne spread of infection. In addition to being installed in more than 50 leading IVF programs in the U.S., the system is being used in operating rooms, ICUs and NICUs, and critical care areas in hospitals and long-term care facilities.
When the COVID-19 pandemic began, Worrilow created a series of new products, including a portable system to sterilize N95 masks for safe reuse.
LifeAire was engaged by the White House COVID Task Force and was recently recognized by Pennsylvania Governor Tom Wolf for the company's ability to pivot and use their technology to fight the pandemic.
Worrilow has been recognized with the American Society for Reproductive Medicine's Star Award several times and is a past Entrepreneur of the Year, awarded by the Lehigh Valley Economic Development Corporation.
Elizabeth Owen '91
Elizabeth Owen's life as a journalist has centered on educating the public on little-known parts of the world.
Owen, who has a master's degree in international relations from Tufts University's Fletcher School of Law and Diplomacy, began her career in Moscow, where she wrote for The Moscow Tribune and The Moscow Times.
In the mid-1990s, she returned to the United States, working as a daily news writer and, eventually, website producer for TIME Magazine Online. She later worked as a senior producer for interactive projects for the PBS affiliate Thirteen/ WNET, where she was recognized with a Columbia University School of Journalism/Online News Association Best Service Journalism Site Award and an Eppy Award for Best Internet News Feature.
Owen went back overseas, to Tbilisi, Georgia, in 2004 to work as a regional news editor for EurasiaNet.org. In 2006, she was an Online News Association Finalist for Best Specialty Journalism. A year later, Owen produced a piece about Kyrgyzstan that was recognized as an Editors & Publishers Best News Special Feature.
Owen has worked and studied in Russian and French, in addition to learning the difficult Georgian language.
She left Tbilisi for Prague in 2018, and is currently working as the English editor for Current Time TV, a Russian-language TV and digital network.
Jennifer Sullivan Hubbard '95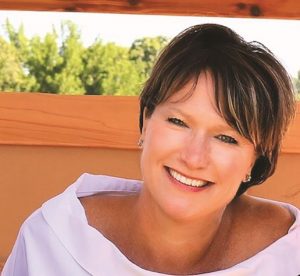 When Jennifer Hubbard lost her daughter, Catherine, during the shooting at Sandy Hook Elementary School in 2012, she found a way to turn unimaginable grief into a place of healing for not only her family, but an entire community.
In Catherine's obituary, Hubbard requested donations be made to a local animal shelter in lieu of flowers, a nod to her daughter's love for all creatures. She was unaware the shelter didn't have its own building or any place to call home.
When more than $175,000 came in, Hubbard and her husband, Matt, founded the Catherine Violet Hubbard Foundation to work toward the creation of the Catherine Violet Hubbard Animal Sanctuary in Newtown.
The 34-acre site currently includes community and pollinator gardens, an apiary, a pavilion, and a renovated barn, with plans for the eventual construction of a new main building and veterinary clinic.
In the meantime, Hubbard has opened the sanctuary's meadows, woodlands, and trails to the public.
The foundation has become an integral part of the community, holding monthly education workshops and an annual event dedicated to finding homes for shelter animals.
In 2014, a shelter medicine scholarship was established in Catherine's memory at Cornell Veterinary Medical School in Ithaca.
The sanctuary launched in-school programming with the Newtown Public School System to provide Science, Technology, Engineering, and Math (STEM) programming in 2017, the same year Jennifer and Matt Hubbard received the Animal Champions Tribute Award from the Helen Woodward Animal Center in California.
The sanctuary has also launched the Senior Paw Project, which has become a model for local and state agencies in improving the mental and social well-being of older adults.
Hubbard wrote about her journey in Finding Sanctuary: How the Wild Work of Peace Restored the Heart of a Sandy Hook Mother, which will be released in April.
Recent Recipients
During the 2019 Reunion, Randolph College recognized Judith Lefkowitz Kreeger '62 and Russell Willis Taylor '78 with the Alumnae Achievement Award. Kreeger has spent her career in the legal field, first as a lawyer and partner and finally as a judge. Her focus has centered heavily on family law, and she is one of just four judges designated by the United States Department of State to represent the United States as a member of the International Hague Network of Judges on cases related to international parental child abduction. Taylor has been a "mover and shaker" in the arts world for more than three decades here in America, across the pond, and even in Canada. Taylor is known for her extensive senior experience in strategic business planning, financial analysis and planning, and operational management. In fact, she's the only American to be recognized with a Garrett Award for outstanding contribution to the arts in Britain.
During the 2018 Reunion, Randolph College recognized Dorothy Braden Bruce '42 with the Alumnae Achievement Award. She was part of the Army Signal Intelligence Service's cryptology program, and worked to decode intercepted messages about troop deployments and supply ships from the Japanese navy. The information supplied by Bruce and the other codebreakers helped the U.S. Navy pinpoint and sink almost every supply ship heading to the Philippines or the South Pacific.
On Saturday, September 16, 2017, Randolph College presented Alumnae Achievement Awards to two outstanding graduates, Carla Alexander '68 and Lucy Williams Hooper '73. Also during the ceremony, Randolph named Skip Kughn an honorary alumnus for his many years of service to the College.
Muriel Zimmerman Casey '53
Muriel started her dedicated, three-decade long career at R-MWC in 1972 when she was hired as alumnae director. She retired in 2003 as the director of the R-MWC Alumnae Association.
Muriel's volunteer service to the community include a member of the Council for Advancement and Support of Education in Washington D.C., an active member at Trinity Episcopal Church in Lynchburg, a board director for the Lynchburg Mental Health Association, a board director for the Woman's Club of Lynchburg, and an active member for the American Association of University Women and the Daughters of the American Revolution.
Muriel is an invaluable icon in both the Randolph and Lynchburg communities.
Rebecca Dixon '60
Rebecca has spent over 50 remarkable years in higher education. Her service to Randolph College includes her time on the Board of Trustees from 2003 until 2013 with a short hiatus from the Board in the spring of 2007 to help guide the College's Admissions Department through the enrollment of its first co-educational class.
Rebecca continues to be involved in her community by volunteering as a docent for the Chicago Architecture Foundation where she leads boat and walking tours of downtown Chicago, as well as being an active volunteer at the Fourth Presbyterian Church in Chicago. Known for her expertise in international education, university admissions, financial aid, registration, records, and university program review, Rebecca has truly lived the life more abundant.
Heather Ayers Garnett '86
Heather spent over 30 years at Randolph College working first in the summer programs department before moving to the alumnae office to work with Muriel Casey. Heather helped Randolph College through the transition to co-education as the director of alumnae and alumni. She has worked with many offices on campus, including Development, Admissions, and the Career Development Center. Throughout the strategic planning process, Heather has served as an ambassador for the College with alumnae across the country.
2015
Carol Shepard Gutknecht '67
Carol is a nationally known opera singer and music educator. Making her opera debut in 1980 in the New York City Opera's production of The Love for Three Oranges, she went on to perform with numerous opera companies including the Lyric Opera of Chicago and the Opera Company of Boston.
Her extensive repertoire includes roles in such classic masterpieces as La Traviata, La Boheme, and I Pagliacci, as well as premiering new works including Dominick Argento's Casanova and Philip Glass' The Civil Wars. Carol earned her master's degree from the Northwestern University School of Music. She was an associate professor of music at McGill University and at Randolph-Macon Woman's College and is today a vocal teacher and director.
Edna Aguirre Rehbein '77
Edna graduated from R-MWC in 1977, and earned her master's and Ph.D. in Spanish American literature and language from the University of Texas at Austin. She is fluent in both English and Spanish and continues to teach today.
She is currently the assistant vice president for academic affairs for the Texas State University Round Rock Campus. She has spent much of her career dedicated to Texas State's Round Rock Campus, which has grown from just 100 students in 1998 to more than 2,000 today. These students are mostly non-traditional students, who work full time and attend classes in the evening. She has helped build the institution from a brand new campus of portable buildings to a full-fledged program serving a worthy constituent base.
Kakenya Ntaiya '04
Kakenya is the founder and president of the non-profit Kakenya's Dream and the Kakenya Center for Excellence, a boarding school for girls in her hometown. KCE is the first primary school for girls in Enoosaen.
The main focus of both the organization and the school is to uphold the human rights of girls. She believes that education will empower and motivate young girls to become agents of change in their community and country.
The center has about 170 students in grades fourth through eighth. In 2013, Kakenya was named one of CNN's Top 10 Heroes, earned the Global Women's Right Award from the Feminist Majority Foundation, and was recognized by the Women of the World as a "Woman of Impact."
2014
On Saturday, September 20, 2014 President Bateman presented Ann Close '56, Ellen Suthers '73, and Gonul Velicelebi '73 the Alumnae Achievement Award. The three alumnae were recognized for their outstanding service and accomplishments.
2013
On Saturday, September 20, Jolley Bruce Christman and Minor Michel Shaw, both class of 1969, received the Alumnae Achievement Award.
Jolley Bruce Christman '69
The past president of the Board of Trustees, Trustee emerita Jolley Bruce Christman, is a leader, author, and educator recognized for her work in urban education. After graduating from R-MWC, Jolley taught English and social studies in an alternative high school while participating in the Experimental Program in Urban Education in Philadelphia. After completing her doctorate, Jolley worked for the School District of Philadelphia in the Office of Planning and Research. She also taught a course in qualitative research at her alma mater, the Graduate School of Education at the University of Pennsylvania. In 1992, she co-founded Research for Action, a nonprofit organization engaged in education research and evaluation in urban school districts nationwide.
Minor Mickel Shaw '69
Minor is a noted businesswoman, philanthropist, and civic leader. She began her education at R-MWC and received her bachelor's degree from the University of North Carolina, Chapel Hill. She has received honorary doctorates from Clemson University, Wofford College, and Furman University.
The president of Micco, LLC, a private investment company, Minor has previously served as president of both the Micco Corporation and the Mickel Investment Group, as well as the chairwoman of the Daniel-Mickel Foundation.
Minor has been extremely active in her community, and received many honors and awards including the Whitney Young Humanitarian Award from the Urban League of the Upstate, the Athena Leadership Award, the Wilkins Award for Excellence in Civic Leadership, and the Order of the Palmetto, which is the highest civilian award in the state of South Carolina.
2012
On Saturday, September 15, we celebrated the accomplishments of Lynn Hume Stuart '60 and Lois Combs Weinberg '65 at the annual Alumnae Achievement Awards.
For four decades, Lynn Hume Stuart '60 has contributed her time and talents in service to R-MWC, Randolph College, and the Lynchburg community. She has served as a leader in the Alumnae and Alumni Association and as a docent at the Maier Museum of Art. As a College trustee for 10 years, she focused on buildings and grounds projects and coordinated the development of the College's Facilities Master Plan.
A history major with a knack for thorough research and conscientious organization, Lynn owned and operated a tour and travel company for 11 years with another Lynchburg alumna. Lynn is a tireless and thoughtful volunteer who, through her passion for community outreach, art, architecture, and travel, has touched many with her gifts as a facilitator and leader.
Lois Combs Weinberg '65 is devoted to community action. She has spent 30 years tutoring children with learning differences and advocating for the parents and students. Beginning with an after school program, she recognized a broader need, garnered financial and legislative support, and founded a full-time school for dyslexics which operated for 19 years and served six counties in eastern Kentucky.
Currently, she is director of a non-profit institute that helps school teachers and administrators identify and remediate struggling learners with dyslexic characteristics.
2011
The College honored Dot Orgill Kirsh '55 and Rie Meriwether Godsey '77 as the 2011 Alumnae Achievement Award recipients on Saturday, September 17th.
For decades Dot Orgill Kirsh '55 has volunteered, supported, and recruited others so that the fine arts and culture flourish in Memphis. She has been a docent animal presenter at the Memphis Zoo for over 10 years, working on zoo camps and education sessions for underprivileged youth, accompanying student groups, and teaching others as she cares for zoo animals.
She uses her persuasive talents to bring professional dance companies to Memphis to enliven the theatre scene. Dorothy has made a difference in her community by using her liberal arts education and philanthropy as her lens on the world.
An economics major first intent on a career in banking, Rie Meriwether Godsey '77applied her love of serving others and followed her entrepreneurial intuition to found Meriwether Godsey, a residential school dining service and catering company in 1985.
Her philosophy on food service–think of every meal like a catered event–has differentiated her company significantly from others in the industry so that it now services 30 locations employing over 500 people in Virginia, the District of Columbia, Maryland, North Carolina, and Pennsylvannia with creative, wholesome menus, often influenced by locally-grown and seasonal foods.
2010
Alumnae from several decades, faculty, and over 70 students attended the awards presentation held on Saturday, September 11, 2010 to honor Suzanne Savedge Wescoat '64 and Kathy Brown '76.
2009
Randolph College recognized two outstanding alumnae on Saturday, September 19, 2009, with the Alumnae Achievement Awards.
Mary Martin Davis Bowen '57, a community leader in education, local and national politics, and in nature conservation and preservation in her home state of Georgia, outlined in her entertaining acceptance remarks, "It's okay to say okay."
Meg Green Maguire '65 was recognized for her leadership in preservation and conservation of the natural and built environments. Her reflections, titled "Community in Place", she encouraged the Randolph students and faculty to engage in their community, wherever that may be–on campus, in their neighborhood or in the larger region, paying attention to the small details.
2008
In a presentation held on September 20 in Smith Hall Theatre, Renie Ferguson Steves '58, an international culinary consultant, and Laura Geisel Sullivan '74, a pathologist and hematologist, were each awarded the 2008 Alumnae Achievement Award. Introductions were given by President John Klein, followed by gracious remarks by both of the recipients.
2007
On Saturday, September 15, 2007, President Klein recognized the 2007 Alumnae Achievement Award recipients: Dorothy Johnson Lee '48, Faye Crawford Cooper '74, and Stephanie
Pope '75.
2006
The Awards were presented Saturday, September 16, 2006. Alumnae recognized were: Betsy Kerr Hay '65 and Marcia Y. Riggs '80, and Virginia Muller Shapard '57 .
2005
Alumnae, students, faculty, and community members convened to witness the 2005 Alumnae Achievement Awards ceremony in Smith Hall Theatre September 17. Honored were Susan Kelly Blue-Zeig '66 , Kathy Morland Hammitt '74 , and Virginia "Ginger" Hill Worden '69.