Staff
Anne Hershbell
Psy.D., Licensed Clinical Psychologist, Director
ahershbell@randolphcollege.edu
B.A. Wellesley College, M.B.A. Wharton Graduate, Psy.D. Counseling Psychology, U of St. Thomas
Anne began at Randolph in the Fall of 1999, after moving here from Minnesota.   Anne enjoys working with a broad range of issues, including anxiety, adjustment issues, grief and loss, sleep issues, and trauma.  She offers non intrusive imagery interventions when appropriate, and also facilitates career exploration.  Before becoming a psychologist she had a business career in marketing management and consulting.
LuAnn Keener-Mikenas
M.S.W., Licensed Clinical Social Worker (LCSW)
lmikenas@randolphcollege.edu
B.A. East Texas University, M.A. North Texas State University, M.F.A. University of Arkansas, M.S.W. Virginia Commonwealth University
LuAnn joined the Counseling Center in 2005, after working for several years at Bridges Residential Treatment Center; she also has a private practice in Lynchburg.  She encourages clients to use their creativity and spiritual resources, and is supportive of alternative therapies for health and wellness. She works with a broad range of issues, including eating disorders, relationship issues, and trauma recovery.  Prior to her career change she taught English and creative writing at Virginia Tech. She continues to write and is an award winning published poet.
Susan Eick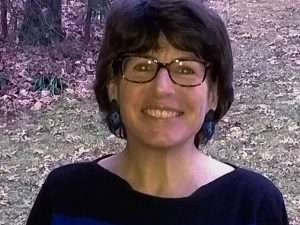 Psy.D., Licensed Clinical Psychologist
seick@randolphcollege.edu
B.A. University of California at Santa Barbara, M.S. The Pennsylvania State University, Psy.D. Indiana University of Pennsylvania
Sue returned to the Counseling Center in the fall of 2017, having worked here in the past and at Lynchburg College, as well as two other college counseling centers. She enjoys helping students struggling with various issues at this transitional time of life, including separation and growth from family, relationships, self-image, sexuality, anxiety, depression and loss. Sue follows a transtheoretical model, developing a way of working uniquely with each client determined by their needs and preferences.
Suzanne R. Eaton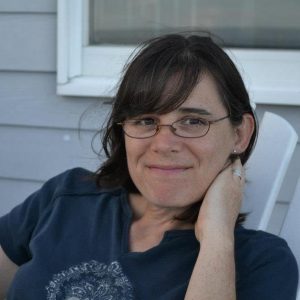 Psy.D.,  Licensed Clinical Psychologist
seaton@randolphcollege.edu
B.A. Randolph-Macon Woman's College, M.A. University of Illinois – Chicago, Psy.D. Antioch University New England
Suzanne has been affiliated with the Counseling Center since 2016.  She enjoys working with college students, as it is a period of life well suited for growth, change and personal learning.  Suzanne works with a broad range of issues including relationships problems, depression, adjustment, identity, anxiety, ADHD/LD and trauma recovery, all with a particular focus on cultural influences.  Suzanne teaches at CVCC and has a private practice, where she does psychotherapy with children and adults and conducts psychological evaluations.
Lupita Rodriguez
Graduate Student Intern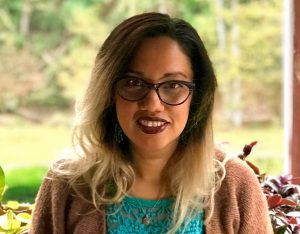 lrodriguez@randolphcollege.edu
B.A.  Randolph College, Graduate Student at Lynchburg College in Clinical Mental Health Counseling
Lupita is joining the Counseling Center as a graduate student intern for the Spring, 2018. She is an alumna of CVCC (2006) and Randolph College (2009). She is proud to return to the Randolph College campus to serve its students. Lupita is a New York City native of Guatemalan descent; she brings her diverse cultural background and bilingualism to her work, as it allows.  Lupita has experience working in the Lynchburg City School system as a Therapeutic Day Treatment Counselor and worked as an Intensive In-Home therapist before that.
Michael Judd
M.D., Psychiatrist
Medication/psychiatric referrals are made off-campus most often to Dr. Michael Judd at Piedmont Psychiatric Center.  Randolph College Counseling Center staff will assist students with the referral process. Students use their insurance for his services.