The sociology department at Randolph College focuses on experiential learning and applied sociology, service learning, gender and sexuality, and environmental issues.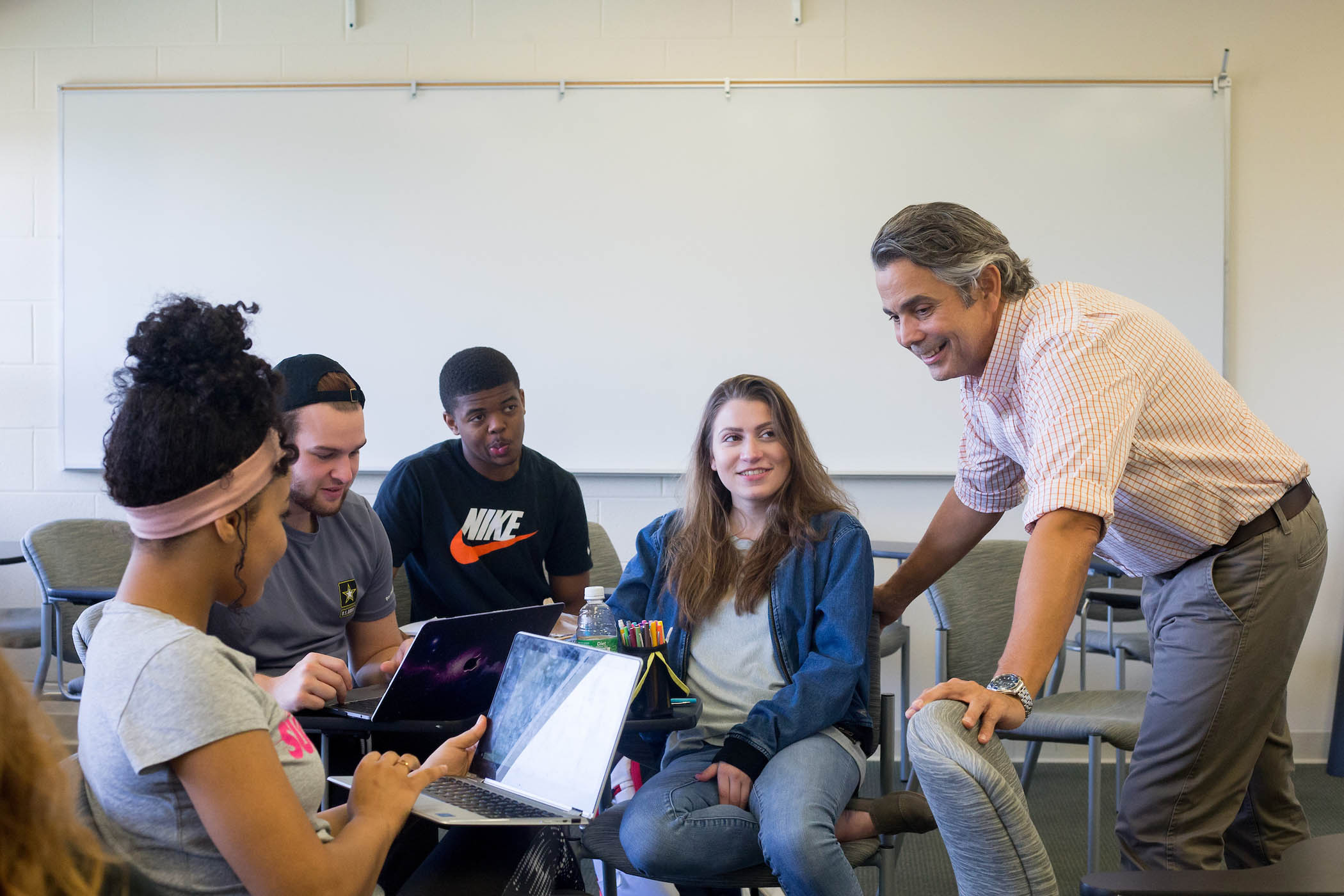 Why Study Sociology at Randolph?
Sociology majors study societies and cultures within a broadly comparative framework.
The discipline illuminates the give-and-take relationship of human beings and their sociocultural environments and gives students a keener appreciation of their own social world, a less enthnocentric view of different ways of life, and a better understanding of the world system in which their society is one of many interdependent entities.
Students are encouraged to get out into the world and develop a deep and practical understanding of the structure and dynamics of society.
Beyond acquiring valuable people skills, sociology majors are trained to think critically and to analyze and understand symbolic content—skills that are vital to success in a wide variety of professions.
Bachelor of Arts Degree in Sociology
Minor in Sociology
Minor in Human Services
Environmental Studies
Gender Studies
Political Science
Psychology
An emphasis on "learning by doing" is one reason Randolph's sociology majors graduate with skills that prepare them for life and work.
All sociology majors are required to complete an internship related to their personal and professional goals.
Recent majors have
conducted research at the Central Virginia Planning District Commission;
counseled people at retirement centers, halfway houses, children's homes, and family-planning agencies;
worked on various projects for local government agencies and law offices;
helped provide health services to recent immigrants; and
participated in service-learning projects in the Caribbean.
Spend the summer working closely with a professor and focused on a specific aspect of philosophy.
Randolph's intensive eight-week Summer Research Program enables students to conduct research that is complemented by a thorough review of the relevant literature; live in a residence hall on campus, participate in on-campus summer events, attend special seminars with guest speakers; and share the progress and results of their research. 
Randolph maintains partnerships with study abroad programs in the United Kingdom, Spain, France, and  Japan, for full-year or semester-only experiences.
In addition, you can enroll in a foreign university or study abroad in an approved program coordinated by another U.S. institution.
Randolph also offers several unique international and cultural experience programs.
American Culture Program
Study abroad at home! This unique road trip program explores the diverse cultures of the United States.
Summer Study Seminars
Randolph professors lead 2-week study seminars across a range of academic disciplines and in countries around the globe either during winter break, spring break, or the summer. Recent destinations include Iceland, China, Cuba, and Rome, Italy.
Top Ranked Professors
Randolph College's faculty are consistently recognized as among the best in the nation. The Princeton Review ranked the College in the Top 20 for most accessible professors in the 2021 edition of its flagship college guide, The Best 387 Colleges.
Randolph has been ranked in the top 20 for most accessible professors for four consecutive years.
Randolph students can take advantage of unique programs which give them a more enriching education than can be found anywhere else.
Money for Your Research
The Randolph Innovative Student Experience (RISE) program provides every student a $2,000 grant to fund research, creative work, experiential learning or other scholarly pursuits.
Learn More
Students inducted into national, international honor societies
On Tuesday, Randolph students from a variety of academic departments were officially inducted into international, national, and College honor societies.
Read More