November 2, 2023
Randolph brings in more than $300K during Give Day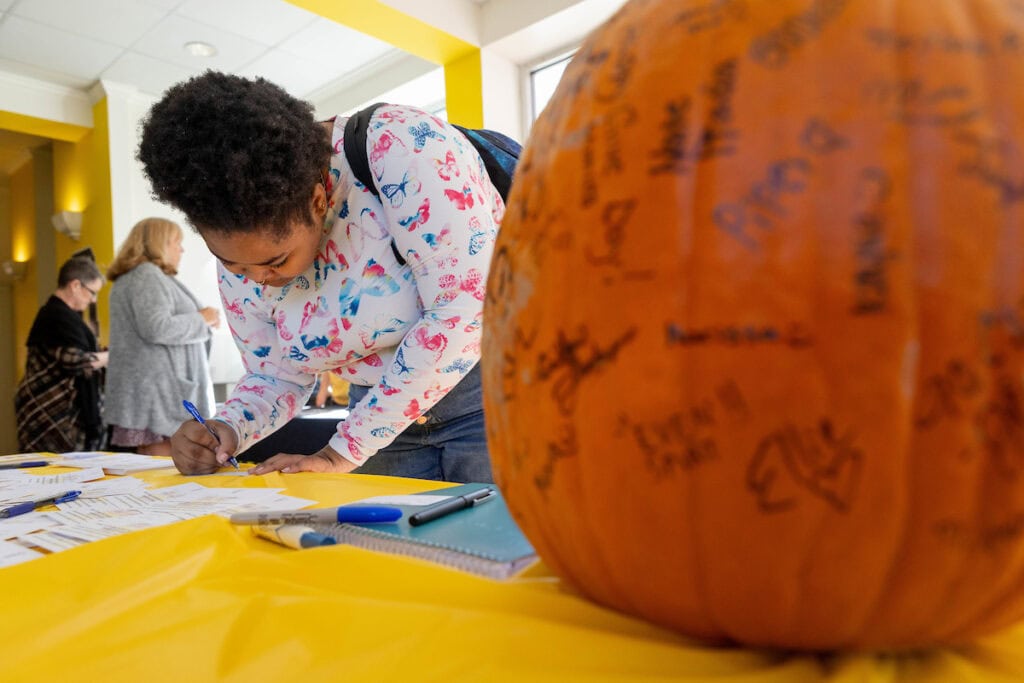 Randolph College's Give Day brought in more than 650 Annual Fund gifts totaling over $300,000 and counting—including more than $80,000 matched by donors. 
"We are extremely grateful to our amazing donors' continued support in ensuring Randolph's success," said Mubashara Ashraf '22, associate director of the Annual Fund. "Their support means the world to us as it provides various opportunities for Randolph students." 
It was the College's third time hosting its own unique day of giving in support of the Annual Fund, which provides vital, unrestricted support for the student experience at Randolph. In past years, Randolph has participated in the national Giving Tuesday, which is usually in November.
This year, gifts came from 45 states and 16 countries. The classes with the most donors were 1978, 1965, 1968, and 1969. 
Donors were able to direct their gifts to specific programs and needs, including diversity and inclusion, scholarships, first-generation college students, RISE grants, technology, and campus sustainability. 
Randolph will also participate in Giving Tuesday next month, on Nov. 28.
Scenes from Give Day 2023
 
Tags:
annual fund, donors, give day, giveroll