November 8, 2023
Department of Performing Arts staging 'Sense & Sensibility' with a 'youthful splash'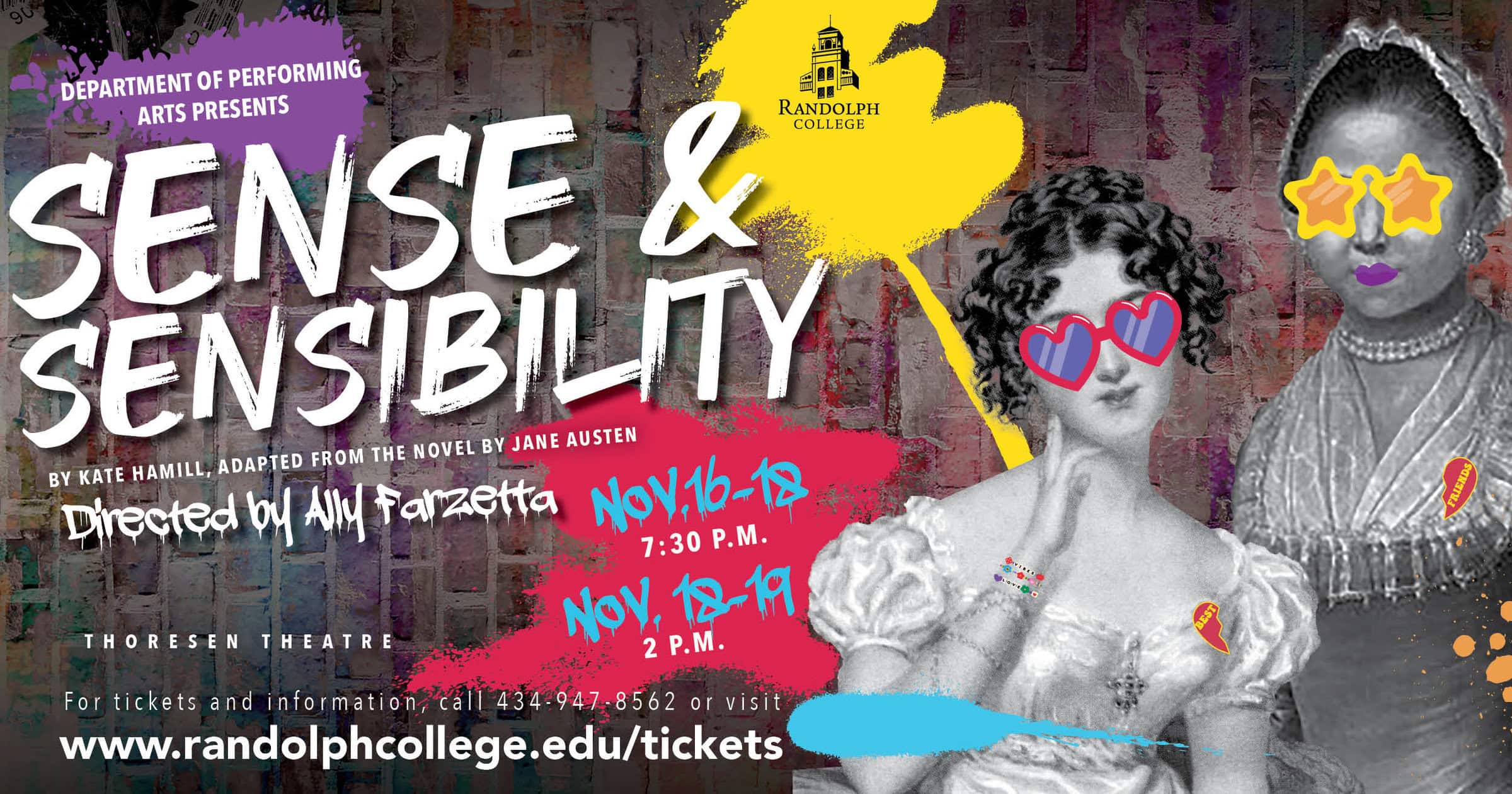 At the beginning of the script for Kate Hamill's adaptation of Sense & Sensibility, she offers a few instructions for directors.
"I encourage you to be as creative as you wish," she writes. "Have fun. Jane Austen would approve."
That was all Ally Farzetta, assistant director of Randolph's College's MFA in Theatre program, needed.
"That sort of became my touchstone," said Farzetta, who is directing Randolph's production of the classic story. "What I love about this adaptation is that Jane Austen was a feminist of her time, and now it's being adapted by a feminist of our time. Kate Hamill is known for adapting classic stories through a feminist contemporary lens."
Sense & Sensibility, Austen's first novel, follows sisters Elinor and Marianne Dashwood after their father's sudden death.
Hamill's adaptation, which will be performed at Randolph Nov. 16-20, is still set in the Regency time period, but Farzetta and the rest of the design team, cast, and crew have worked to put what she called a "youthful splash" on everything from the set design to the costumes.
"The costumes are bright colors in period style," she said. "I wanted that pop in this world, utilizing these bright colors that would not have been worn in that time period."
Students are the same age as many of the characters, who are coming of age in a society that was built by their parents, grandparents, and even great-grandparents.
"It's really exciting to see this over 200-year-old story told through the point of view of these modern-day college students, collectively and generationally," Farzetta said. "But also to see how, individually, they connect to it on a personal level. I really wanted students to approach it through their authentic voices."'
"I have so much admiration for this generation," she added. "I have watched them make space for themselves and challenge societal norms. They have really taken ownership of their place as changemakers in this world."
Sense & Sensibility will be performed at 7:30 p.m. on Nov. 16 and 17, 2 and 7:30 p.m. on Nov. 18, and 2:30 p.m. on Nov. 19. Tickets range from $8 to $10. For more information, visit www.randolphcollege.edu/tickets.
Tags:
department of performing arts, performing arts, theatre