October 14, 2022
Fall theatre production, 'Doctor Faustus,' embraces the 'spooky vibes of the season'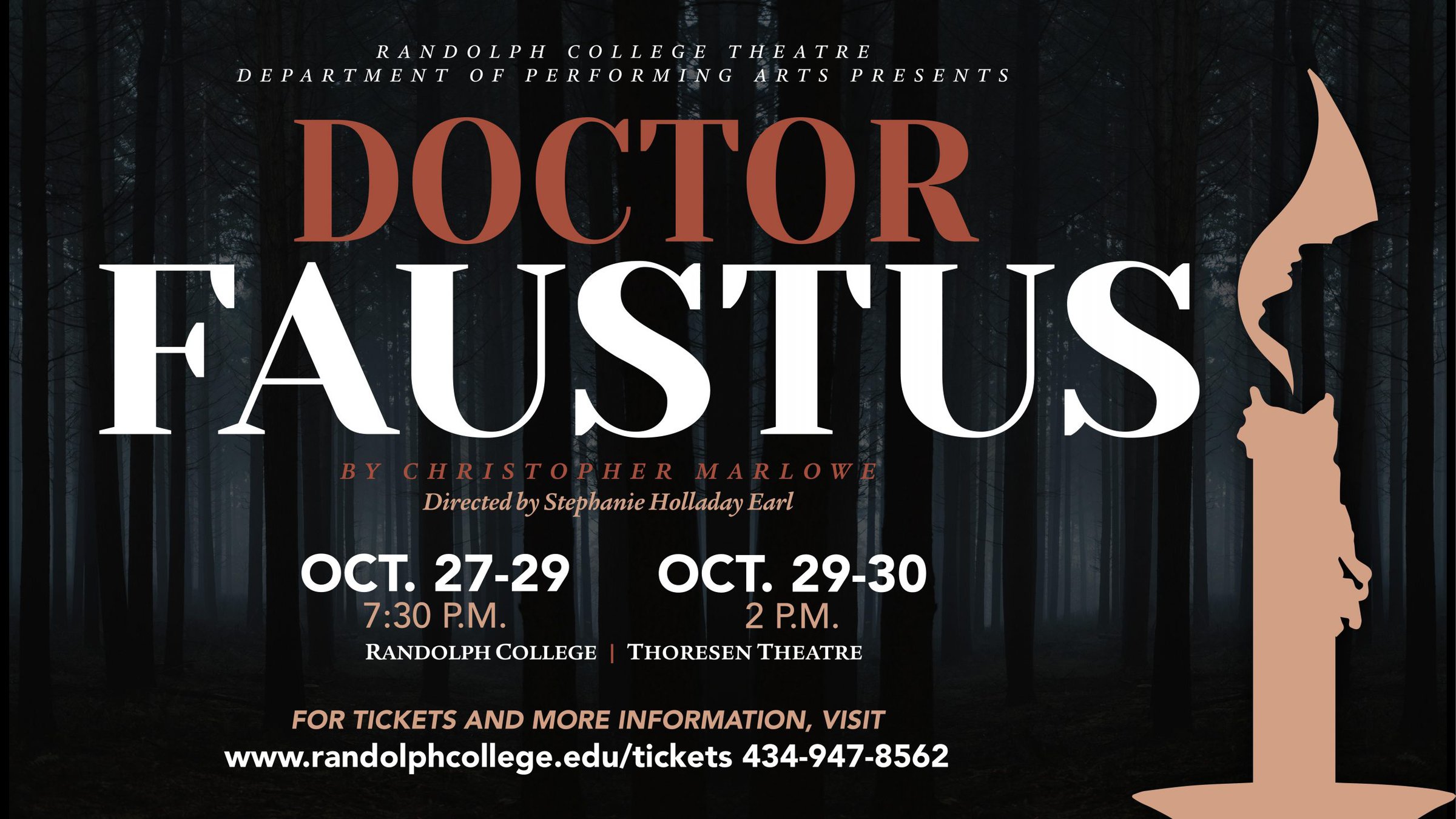 Randolph College's latest theatre production, Christopher Marlowe's Doctor Faustus, is full of supernatural characters and chilling moments—quite a match for its opening just before Halloween.
"We wanted to lean into the spooky vibes of the season," said Stephanie Earl, head of the theatre program. "We are setting this play in the Victorian Gothic period, which allows us to use beautiful costuming and plenty of fun special effects. The show runs about 90 minutes and allows the actors to engage with the audience in fun and unexpected ways."
The tragedy tells the story of Faustus, an accomplished German doctor who sells her soul to the devil in exchange for knowledge and power, only to find that satisfaction remains beyond her grasp. The character is originally written as a male, but Faustus is a woman in Randolph's production.
"We felt like this would be a welcome addition to the wealth of fantastic Shakespeare productions we usually have going on in Lynchburg," Earl said. "Marlowe was an inspiration to Shakespeare, and his work is timely, exciting, and surprisingly accessible."
Performances will be held at 7:30 p.m. Oct. 27 and 28; 2 and 7:30 p.m. Oct. 29; and 2 p.m. Oct. 30.
The Oct. 30 matinee will be preceded by a session about Marlowe, Renaissance theatre, and the play at 1 p.m. in Leggett 537. A talk back with some of the actors will follow the performance.
It also includes a costume contest, with winners announced directly after the performance and before the talk back.
For more information, visit www.randolphcollege.edu/tickets.
Tags:
department of performing arts, performing arts, theatre