June 4, 2022
Alumni Achievement Award winners announced
Two outstanding graduates have received one of the College's highest honors, the Alumni Achievement Award.
Sherrie Preische '87 and Amanda Clark Fox '67 were honored Saturday during Reunion.
The awards are given each year to alumni who personify the value of a liberal arts education.
Sherrie Preische '87
A physicist by training, Sherrie Preische now works on election modeling as co-owner of FiftyOne Percent, a political polling and data analytics company.
She majored in physics with minors in mathematics and Asian Studies at the College before earning her Ph.D. in astrophysical sciences from Princeton University. Her work there involved fusion energy research at the Princeton Plasma Physics Lab, a U.S. Department of Energy national laboratory.
Preische went on to do post-doctoral research in fusion energy through a fellowship awarded by the French Foreign Ministry for American scientists.
Before getting into politics, she served as the American Physical Society's associate director for special projects, managing major public education activities that highlighted the contributions of physics to society.
In the late 1990s, she helped a fellow physicist, Rush Holt, win a seat in the U.S. House of Representatives and ran his New Jersey office.
Since then, she has led various state commissions involved with science and technology, the New Jersey Commission on Science and Technology among them. The state agency provides assistance to technology companies and research universities and has served as a policy advisor for several New Jersey governors.
Preische also worked for the biotech firm Genmab as the alliance manager for their relationship with a large pharmaceutical company bringing to market a new cancer treatment through the steps of drug development, manufacturing, regulatory approval and commercialization.
She has advised multiple political campaigns. FiftyOne Percent works with state and federal candidates, including U.S. Senator Cory Booker, on polling and voter analytics.
Amanda Clark Fox '67
Throughout her professional career, Amanda Clark Fox advanced in the corporate world, most recently as a senior partner with the global executive search firm Spencer Stuart of Chicago, where she built an industry-leading health insurance practice. She has also remained personally committed to philanthropic work and involved her firm as an active member of the Chicago community.
Over the years, she's served on the board of directors for organizations as varied as the YMCA of Metropolitan Chicago, the Lyric Opera of Chicago, and AccessLiving, which advocates for people with disabilities.
Her volunteer work with the Lyric Opera also led to the establishment, with her late husband Matthew, of an annual 10-week internship for a Randolph student.
Fox studied political science at the College and later served on its Board of Trustees, chairing the Enrollment and Presidential Search Committees and serving on the Membership Committee. She retired from the board in 2007 after 10 years of service.
Her professional career spans a number of industries. At Spencer Stuart, she led CEO succession assignments for most of the top companies in the health insurance industry, ushering in a new generation of executive leadership.
Prior to her executive search career, she was vice president of human resources for Blue Cross Blue Shield Association and oversaw human resource planning for the international supply and environmental group Amoco. Earlier, she also oversaw personnel and labor relations for three metropolitan newspapers in New York and Chicago.
Fox recently retired from Spencer Stuart. She remains on the YMCA of Metropolitan Chicago's Board of Trustees, is active with the Lyric Opera, and continues to serve on advisory boards for various portfolio companies.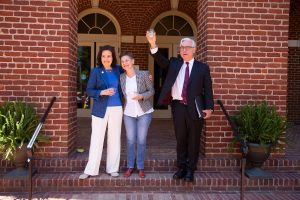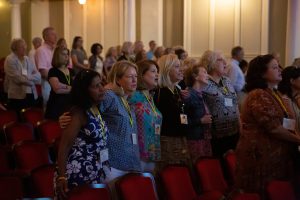 Tags:
alumna, alumnae, alumnae accomplishments, alumni, alumni accomplishments, Alumni Achievement Awards