May 11, 2022
Student research highlighted during Symposium of Artists and Scholars
An internship in Randolph's Rummage Room inspired Alissa Garcia-Cruz '22 to take a closer look at social service organizations and how they use donated goods for her senior thesis project.
"A Donation's Journey: The Gathering, Dissemination, and Prioritization of Donated Goods by Social Service Organizations" found the sociology major interviewing representatives from organizations in Virginia, Iowa, and Nebraska. She also conducted site visits with two groups in Nebraska.
On Wednesday, Garcia-Cruz presented the results of her project during the College's Symposium of Artists and Scholars, which brings together students from all academic disciplines to share their research and highlight some of the work they've produced while at Randolph.
Modeled after a traditional academic conference, the event features a keynote speaker and luncheon alongside oral and poster presentations and exhibitions of student artwork.
This year, topics included the history of Black maternal and infant health—and ways to better support Black women; the diversity of Randolph's ancient collections; the effects of color on stress and decision making; the impacts of seagrass restoration on ecosystem carbon sequestration; and empathy in elementary education.
Poster topics ranged from "The Growth of an African American Woman" to "Craftivism to Raise Awareness of Global Plastic Pollution" to "Walk the Plank: Virtual Risk-Taking and Cheating in Adolescents."
Several students in Randolph's Master of Arts in Teaching (M.A.T.) program also participated in the Symposium, presenting their results from various classroom trials.
Jennifer Ring '22 M.A.T. evaluated the use of a positive behavior intervention system to improve the behavior of her middle school students, while Donald Doyle '21, '22 M.A.T. looked at the effectiveness of using historical fiction in a history classroom, and Sabrina Johnson '21, M.A.T. '22 compared heterogeneous and homogeneous small reading groups.
The full program and list of presentations for the 2022 Symposium of Artists and Scholars is available at www.randolphcollege.edu/research/wp-content/uploads/sites/52/2022/04/2022_4-SAS-Program-PR.pdf.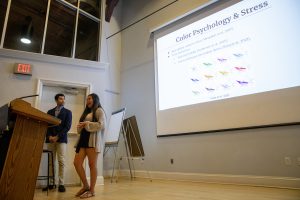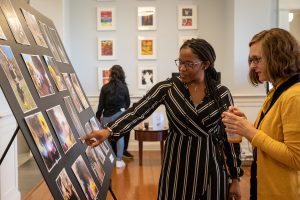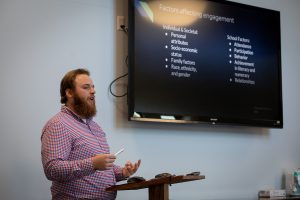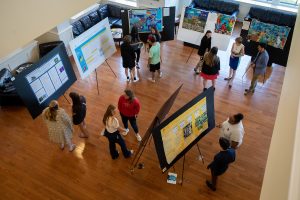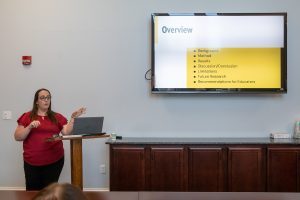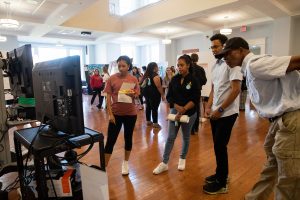 Tags:
Center for Student Research