May 29, 2022
Randolph celebrates the Class of 2022 during Commencement
Roosevelt Montás encouraged students to reflect on their four years at Randolph during his Commencement address to the Class of 2022 on Sunday.
He posed questions both personal and far-reaching, asking graduates to ponder what they've learned and who they've become, as well as the kind of citizen they want to be moving forward.
"The true value of your education comes from its capacity to help you think about these questions," said Montás, a senior lecturer in American Studies and English at Columbia University. "It is what will make these last four years decisive not in what kind of job you do, but in what kind of life you live."
The unprecedented times this year's graduates experienced during their college careers was a common theme during the ceremony.
Student Government President Jaelyn Evans '22 thanked families, faculty, staff, and the administration for their support along the way.
"Thank you for allowing us the opportunity to make real change in the lives of our fellow students and the future of the College," she said. "To the world at large, we're here. It's been a long four years, the majority of them in 'uncertain times.' We've spent this period of struggle learning and becoming stronger with each failure that came our way. We are ready to create and live the life more abundant."
Evans began her speech with a moment of silence for those who couldn't be there today, including Deaven Milam '22, who passed away unexpectedly in 2020 and was given a degree in memoriam. A seat was left open for her among the graduates, and several classmates dropped sunflowers onto her chair after receiving their diplomas.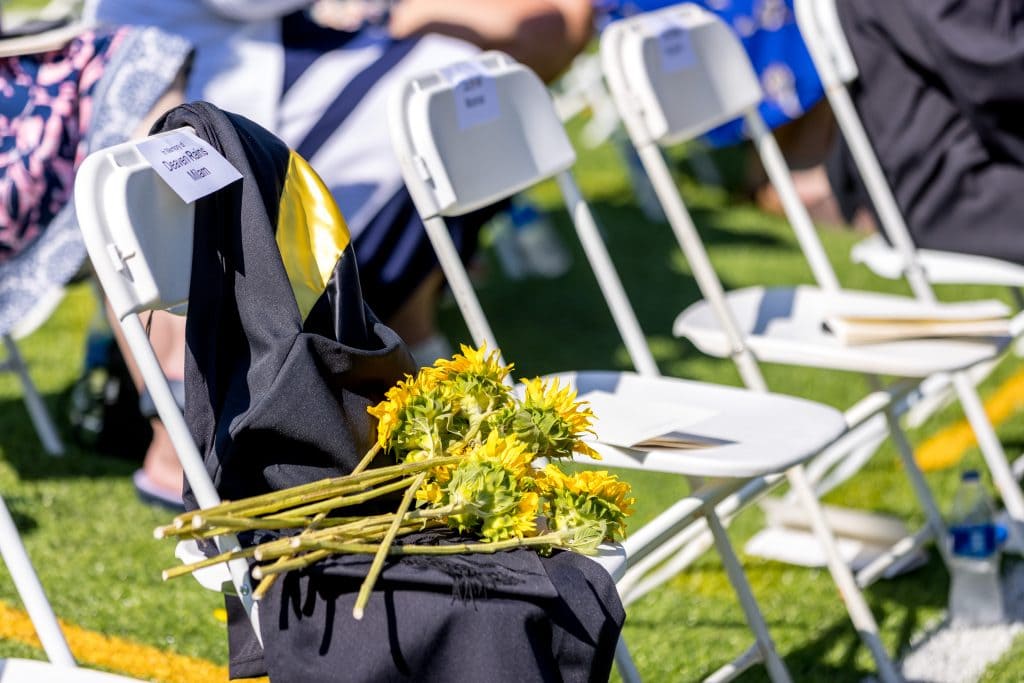 Nearly 150 students graduated Sunday, including those who received the College's Master of Arts in Teaching and Master of Arts in Coaching and Sport Leadership degrees.
Randolph President Bradley W. Bateman, who is retiring next month, encouraged them to use their liberal education as they move forward—to engage the world critically and creatively and to live and work honorably.
"Those skills have never been more urgently needed than they are today," Bateman said. "We need your contributions. We need the work you will do as citizens of this world."
Montás also spoke about the importance of liberal education by sharing his own story, from growing up poor in a rural village in the Dominican Republic to his 1985 arrival in New York City at the age of 12.
"I am sure that many of you—students, faculty, and friends alike—have experienced, in your own way, the transformative power of education," he said, noting that students want more from college than a leg up in the job market.
"Students long for, and deserve, an education that addresses their entire humanity. An education that not only teaches them about things, but that transforms them into higher versions of themselves."
During the ceremony, the College announced the recipient of the prestigious Maude Huff Fife Award. Named after a graduate of the Class of 1918, the award is given to the student (or students) whose quality point ratio is the highest in the senior class.
This year, the award was given to Sabina Sabata '22, a classics and theatre major.
Retiring faculty member Susan Stevens was also recognized and received emeriti status.
In his closing remarks, Montás encouraged students to take advantage of every opportunity to make a difference in the world.
"Martin Luther King Jr. famously said that the arc of history is long, but bends toward justice," he said. "I like to add that it does not bend by itself. We bend it toward justice. Let not the weight of the questions I have raised this morning dim the brightness of the hour. What we celebrate today is the promise that you represent, the promise of the unique and as of yet unimaginable contributions you will make as you put your shoulders to that arc of history."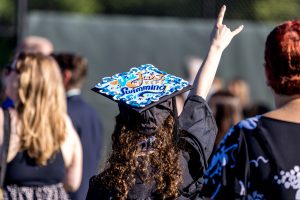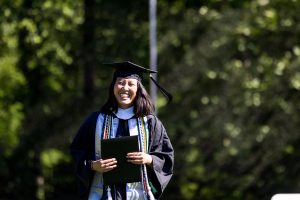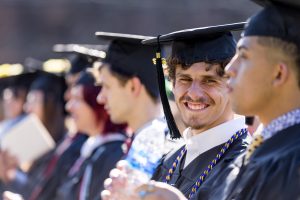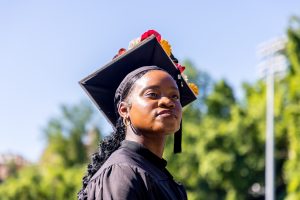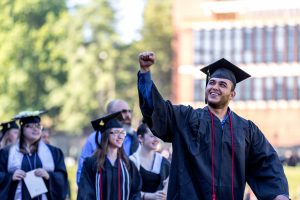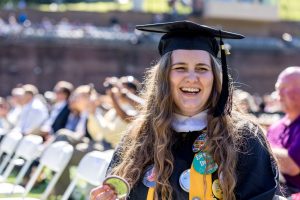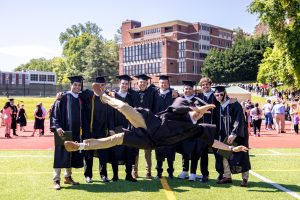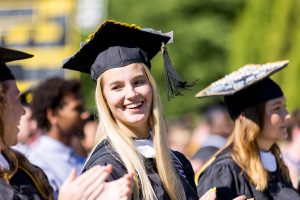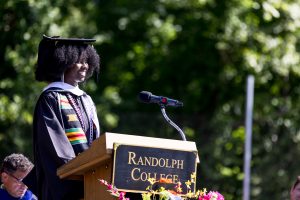 Tags:
Class of 2022, Commencement, Commencement 2022, liberal arts