May 26, 2022
Meet the graduates: Christopher Perez-Merino '22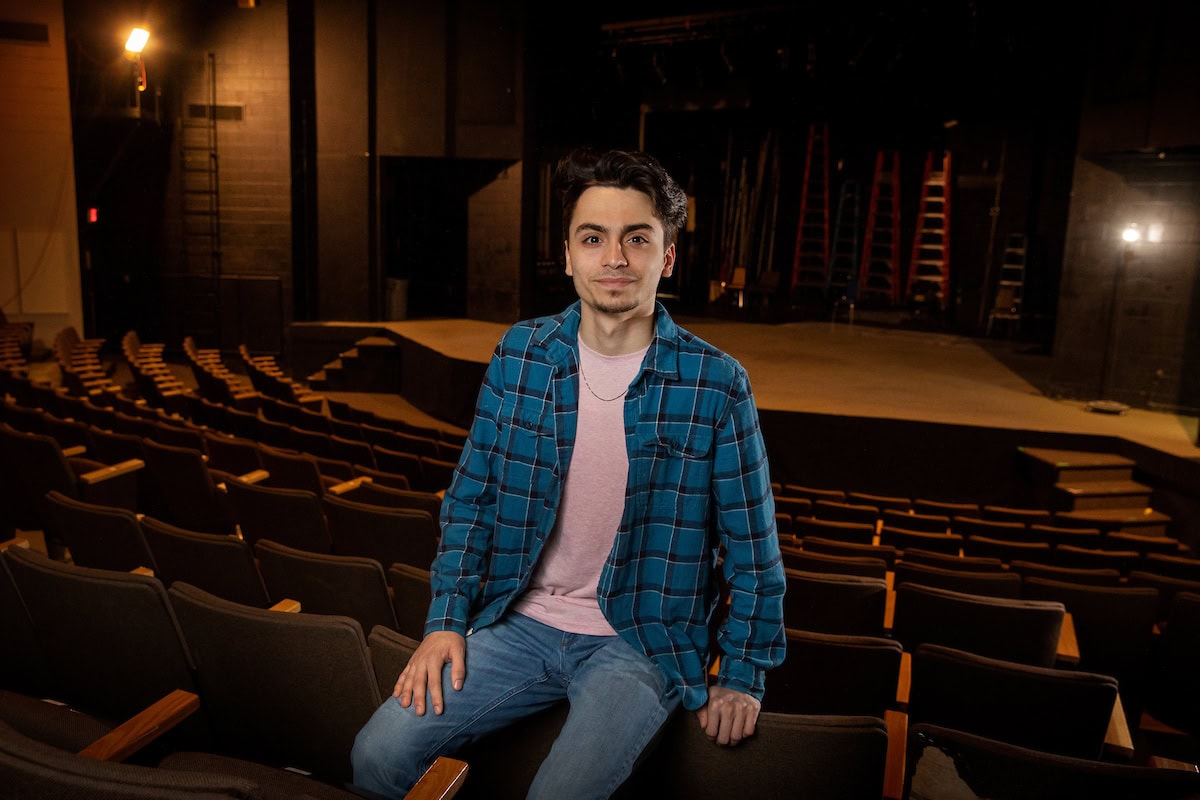 Christopher Perez-Merino '22 chose Randolph College because of its many theatre opportunities.
"It was evident that anything I wanted to pursue could be done. I didn't need to follow a strict curriculum," he said. "What makes Randolph special is anyone can create a circle with any professors or students to produce projects and events out of thin air, as long as you're devoted to it. It's what has allowed me to branch outside of the classroom when lectures are done for the day."
Now Perez-Merino is gearing up for his next gig as a general technician/carpenter at Crane River Theater Company in Kearney, Nebraska. He'll be assisting in the construction of their four-show summer season, while also working alongside properties and lighting.
"I've fallen in love with carpentry out of all the other areas of tech, though lighting design has recently caught my eye," he said. "Eventually, I'd like to become a technical director and teach students."
During his time here, Perez-Merino gained experience with Endstation Theatre Company, Randolph's theatre-in-residence, and the Academy Center of the Arts. He also interned with the American Shakespeare Center in Staunton during the pandemic.
"It's been wonderful," he said. "You're pushed to do a bit of everything, even if you have a specific concentration. I've held assistant roles since my first-year, and the professors have connections with other companies outside of Randolph, so you get to do professional stagehand work during the school week. Because I've studied so many branches of the artistic and production sides of theatre, I can maneuver around and do tasks outside of my hired roles. Tests and exams in the majority of theatre classes are based upon speed and perfection of the craft, so I can typically hit the ground running."
Tags:
2022 grads, Class of 2022, outcomes, performing arts, theatre