April 18, 2022
Randolph students participate in Model UN
Earlier this month, Randolph College sent a delegation of students to an international summit in New York City, where they discussed international relations and proposed solutions to some of the world's most pressing issues.
Randolph students represented Greece during the 2022 Model United Nations Conference, which was held from April 4-7.
Thousands of university students attend the annual conference, which offers simulated UN committees and uses procedural rules developed with UNITAR.
Natalia Hernandez Berrios '23 called the experience rewarding and challenging.
"It was great meeting delegates from all over the world and coming together to agree on ideas and challenge each other on them as well," she said. "It led to many fruitful discussions in which we learned from one another as delegates. There were delegates whose home countries were Germany, Canada, Belgium, and many more. We were able to learn from each other's life experiences and establish a connection."
Sixteen Randolph students participated this year. On Greece's behalf, they discussed topics including recovery from the Covid-19 pandemic, preventative healthcare and accessibility to healthcare information for migrant workers, reducing nuclear danger, sustainable development, and the eradication of poverty.
"It was new for all of these students, and I think they learned a lot," said Aaron Shreve, political science professor and faculty advisor for the Randolph team.
"They were very happy and grateful to go in person," he added. "I think for most of us, for me for sure, and many of the students, it was the first thing we've been able to do post-Covid that sort of looked like it was pre-Covid. That was one of the highlights, being able to go and be together."
Outside conference sessions, students met virtually with a member of the Greek delegation's Permanent Mission to the United Nations.
They also did some sightseeing in New York City and attended a reception hosted by Ginger Hill Worden '69, a trustee emerita and former interim president of the College, and her husband Geoff.
Lindsay M. Brents '16, George J. Darko-Boateng '20, Carol J. Haley '70, Lorena J. Kern '72, Mrinalini Lhila '99, Zara Marian '75, Mi Dan D. Nguyen '14, Jane J. Patrick '69, Millie Olivia Symns '13, and Neo Wang '11 also attended.
"The alum reception was wonderful," Hernandez Barrios said. "We were able to connect and share stories about Randolph, as well as hear their stories of their life away from the Red Brick Wall. They were very welcoming and helpful and made sure to let us know we'll always have a connection and resources, even after we graduate."
Student participation and travel to the Model UN conference is made possible by support from the Sheldon and Chrystine Hicks Endowed Global Studies Fund, created through the generosity of Marilyn Hicks Fitzgerald '68 and Michael P. Fitzgerald.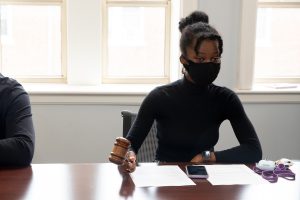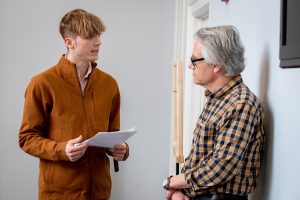 Tags:
political science