December 10, 2021
Randolph honors mid-year graduates during luncheon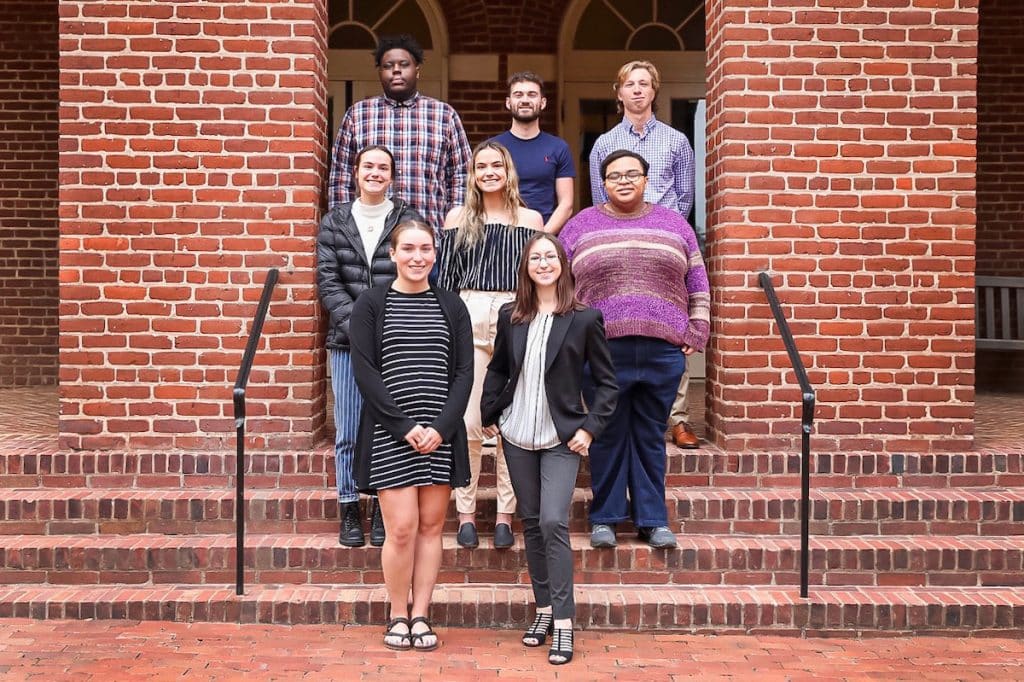 Randolph honored its winter graduates at the annual Mid-Year Graduation Luncheon on Friday.
Twenty-four students will receive their diplomas this winter—13 undergraduates, eight who have completed the College's M.F.A. program in creative writing and two the College's Master of Arts in Teaching (M.A.T.) program.
Mid-year graduates include: Hannah Bane (sport and exercise studies), Sara Bane (communication studies), Evan Blow (business), Sidney Clark (biology), Nokomis Daniels (biology), Mary Dorman (biology), Mason Dye (sport and exercise studies), Maya Elliott (history), Wade Hall (mathematics), Alijah Martin (theatre), Kyle May (history), Elijah Smith (museum and heritage studies), and Alyssa Swords (sport and exercise studies).
Ke'Asia Carter and Jackson Jacobs will graduate with an M.A.T. in curriculum and instruction, while the following students will receive their M.F.A. degrees: Christina Carlson, Aidan Daniel, Yaccaira de la Torre, Angela Dribben, Anna Guntlisbergen, Dana Krugle, Ryan Russell, and Jason Shearer.
Tags:
Commencement 2022, graduates, graduation, master of arts in teaching, MFA in creative writing, mid-year graduation, Mid-Year Graduation Luncheon, outcomes