November 24, 2021
Randolph's pool facility completely revamped as part of MAC renovation
This fall, Randolph is completing its multi-year, multi-million dollar renovation of the Michels Athletic Center with the opening of a newly renovated pool facility.
The new six-lane pool, a $1.85 million project, was the final stage in the roughly $7 million total renovation of the athletic center. The project was funded by two leadership gifts, one from an anonymous donor and the other from Mary Michels Scovaner '77, for whom the facility is named.
Upgrades to the pool include the installation of a state-of-the-art heating and dehumidification system in addition to new energy-efficient windows, LED lighting, a six-lane scoring system, and starting blocks.
The tile floor in the pool and around the pool deck was removed in favor of a new poured floor, and a new ceiling and additional insulation were installed.
"This is a new beginning for Randolph's swim teams and athletes," said Molly McNair '23, a member of the team since her first year at the College. "I think it will help greatly with motivation and push us forward in our training."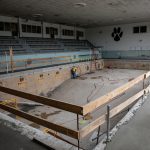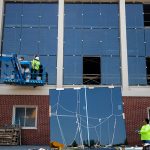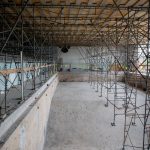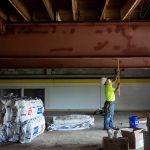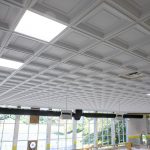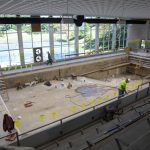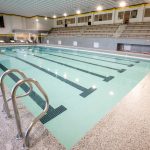 Tags:
M.A.C., mac, Mary Michels Scovanner, men's swimming, Michels Athletic Center, pool, swimming, Vita No. 11, women's swimming