November 3, 2021
American Culture Program will explore reproductive justice in Virginia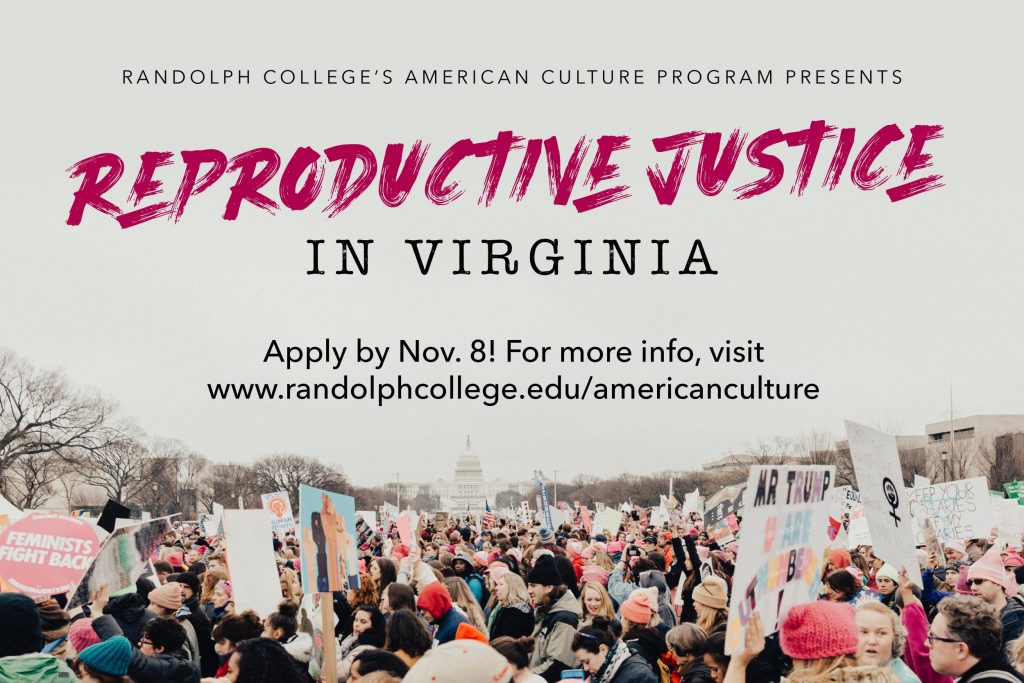 Randolph College's Spring 2022 American Culture Program will focus on the fight for reproductive justice in Virginia.
The deadline to apply is Monday, Nov. 8, at 8:30 a.m.
The program will introduce students to the reproductive justice movement on a national level while also diving into its impact on Virginia residents. Created by women of color and indigenous women in the 1990s, reproductive justice refers to unlawful controls placed on minority women's bodies and how they experience reproductive health discrimination differently than white women.
Courses will include some local travel to locations in Virginia and Washington, D.C., as well as guest speakers involved in the movement today, including birth workers and abortion justice activists. Students will also collaborate on a podcast series focused on an issue related to the fight for reproductive justice in the state.
For more information, visit https://rcamericancultureprogram.wordpress.com/home.