April 21, 2021
Alumnae Achievement Award winners announced
This summer, four outstanding graduates will receive one of the College's highest honors, the Alumnae Achievement Award. This year, winners from 2020 and 2021 will be honored during a virtual ceremony on June 3. The winners include Louisa Branscomb '71, Jennifer Sullivan Hubbard '95, Elizabeth Owen '91, and Katy Worrilow '80.
The awards are given each year to alumnae who personify the value of a liberal arts education.
Winners will be recognized during a virtual ceremony at 5 p.m. Thursday, June 3.  Register to receive the Zoom link at www.randolphcollege.edu/association/2021/01/12/06-03-2021-2021-alumnae-achievement-award-celebration.
Louisa Branscomb '71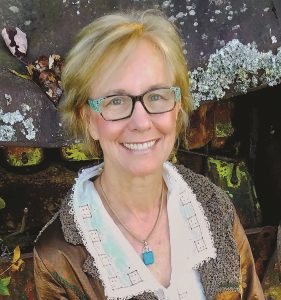 In addition to a long career in clinical psychology, Louisa Branscomb has gained wide acclaim for her songwriting. She's often combined the two, using music to help people overcome life's challenges.
After graduating from the College in 1971, she earned a master's in science communication from Wake Forest University. At the age of 23, she became the youngest member of the faculty at the university's Bowman Gray School of Medicine.
Before returning to school to earn a Ph.D. in clinical psychology from Georgia State University, Branscomb's love of music came calling. She and fellow alumna Sally Davis Wingate '71 formed one of the first all-female bluegrass bands. Branscomb went on to front her band, Boot Hill, for most of the 1970s, while also playing banjo, writing music, and producing albums. 
Eventually pursuing parallel careers in music and psychology—with a focus on victims of trauma and combat veterans—Branscomb became interested in how creativity can change lives. She's worked over the years to evolve her model of transformational psychology, which focuses on life as art. 
As part of her advocacy for songwriters and women in music, Branscomb founded the Woodsong Farm Writer's Retreat, based at her farm in North Georgia, where she's mentored hundreds of songwriters. She also established the nonprofit ScreenDoor Songwriter Alliance, which brings programming to children in schools and has hosted festivals where they can perform. 
Branscomb began her performing career in childhood. When she was 11, she became the youngest child to win a regional composing competition, which led to a performance with the Birmingham Symphony. 
In 2017, the International Bluegrass Music Association awarded her its Distinguished Achievement Award.
During her professional career, she's recorded 12 albums of mostly original songs. Her songwriting has brought her national recognition, including Grammy cuts on albums by Alison Krauss and John Denver, membership in the Alabama and Atlanta music halls of fame, and a Lifetime Achievement Award in Georgia.
Currently, she's still leading the ScreenDoor Songwriter Alliance while teaching internationally through Zoom and in retreats at her home in Asheville, North Carolina.
Jennifer Sullivan Hubbard '95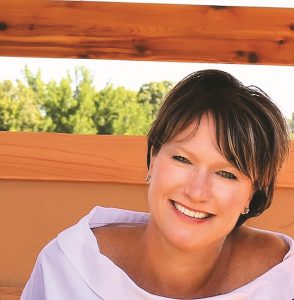 When Jennifer Hubbard lost her daughter, Catherine, during the shooting at Sandy Hook Elementary School in 2012, she found a way to turn unimaginable grief into a place of healing for not only her family, but an entire community.
In Catherine's obituary, Hubbard requested donations be made to a local animal shelter in lieu of flowers, a nod to her daughter's love for all creatures. She was unaware the shelter didn't have its own building or any place to call home.
When more than $175,000 came in, Hubbard and her husband, Matt, founded the Catherine Violet Hubbard Foundation to work toward the creation of the Catherine Violet Hubbard Animal Sanctuary in Newtown. The mission: to enrich lives by promoting compassion and acceptance, working to create a kinder, gentler world through programs that honor the bonds between humans and animals.
The 34-acre site currently includes community and pollinator gardens, an apiary, a pavilion, and a renovated barn, with plans for the eventual construction of a new main building and veterinary clinic.
In the meantime, Hubbard has opened the sanctuary's meadows, woodlands, and trails to the public.
The foundation has become an integral part of the community, holding monthly education workshops and an annual event dedicated to finding homes for shelter animals.
In 2014, a shelter medicine scholarship was established in Catherine's memory at Cornell University's College of Veterinary Medicine. She has also been honored posthumously as Kid of the Year by the American Society for the Prevention of Cruelty to Animals. 
The sanctuary launched in-school programming with the Newtown Public School System to provide Science, Technology, Engineering, and Math (STEM) programming in 2017 and have since educated more than 21,000. That same year, Jennifer and Matt Hubbard received the Animal Champions Tribute Award from the Helen Woodward Animal Center in California. 
Hubbard has also launched the Senior Paw Project, which has become a model for local and state agencies in improving the mental and social well-being of older adults.
She wrote about her journey in Finding Sanctuary: How the Wild Work of Peace Restored the Heart of a Sandy Hook Mother, which was recently released.
Elizabeth Owen '91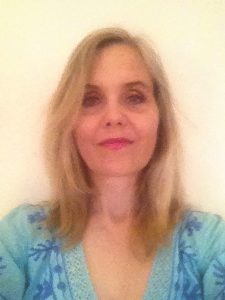 Elizabeth Owen's life as a journalist has centered on educating the public on little-known parts of the world.
Owen, who has a master's degree in international relations from Tufts University's Fletcher School of Law and Diplomacy, began her career in Moscow, where she wrote for The Moscow Tribune and The Moscow Times.
In the mid-1990s, she returned to the United States, working as a daily news writer and, eventually, website producer for TIME Magazine Online. She later worked as a senior producer for interactive projects for the PBS affiliate Thirteen/WNET, where she was recognized with a Columbia University School of Journalism/Online News Association Best Service Journalism Site Award and an Eppy Award for Best Internet News Feature.
Owen went back overseas, to Tbilisi, Georgia, in 2004 to work as a regional news editor for EurasiaNet.org. In 2006, she was an Online News Association Finalist for Best Specialty Journalism. A year later, Owen produced a piece about Kyrgyzstan that was recognized as an Editor & Publisher Best News Special Feature.
Owen has worked and studied in Russian and French, in addition to learning the difficult Georgian language. She also performed with a Georgian dance troupe in Tbilisi from 2012 to 2018. 
She left Tbilisi for Prague in 2018, and is currently working as the English editor for Current Time TV, a Russian-language TV and digital network.
Katy Colonna Worrilow '80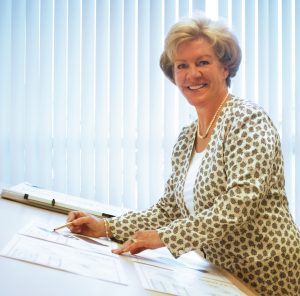 Katy Colonna Worrilow's passion for solving medical problems has defined her career.
Worrilow, who studied biology and mathematics at the College, earned her doctorate in anatomy and cell physiology at the University of Virginia School of Medicine. She went on to further her research and complete her postdoctoral fellowship in reproductive physiology and infertility at the University of Pennsylvania School of Medicine.
For most of her career, she was a clinical provider of in vitro fertilization (IVF) and directed the IVF and andrology laboratories for several leading programs in Pennsylvania.
During her time in the field, Worrilow and her colleagues saw firsthand how the laboratory environment and airborne pathogens affected their clinical success. 
In 2010, she started her own company, LifeAire Systems, to address air quality issues in IVF labs. She and her team designed an aggressive in-duct air purification system designed to remove all airborne chemicals and biological pathogens, leading to improved success with patients.
LifeAire's original system can also be used to prevent the airborne spread of infection. In addition to being installed in more than 50 leading IVF programs in the U.S., the system is being used in operating rooms, ICUs and NICUs, and critical care areas in hospitals and long-term care facilities.
When the COVID-19 pandemic began, Worrilow created a series of new products, so the flagship technology could help those in non-healthcare settings like office spaces or airports. The technology also was used to develop a portable system to sterilize N95 masks for safe reuse. 
LifeAire was engaged by the White House COVID Task Force and was recently recognized by Pennsylvania Governor Tom Wolf for the company's ability to pivot and use its technology to fight the pandemic.
Worrilow has been recognized with the American Society for Reproductive Medicine's Star Award several times and is a past Entrepreneur of the Year, awarded by the Lehigh Valley Economic Development Corporation.
Tags:
alumnae achievement awards, Jennifer Hubbard, Katy Worrilow, Louisa Branscomb