July 22, 2020
Randolph named one of Fiske Guide's "best and most interesting" institutions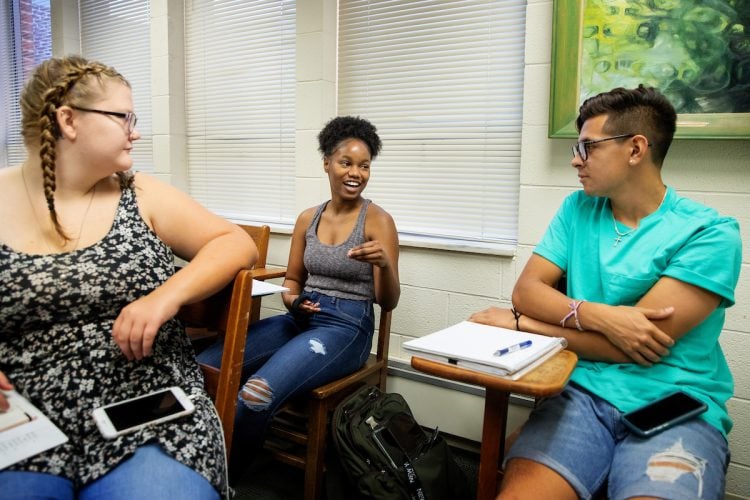 Randolph College's academic programs, faculty/student relationships, and close community have once again landed it on a list of the nation's "best and most interesting" institutions.
The 2021 edition of the Fiske Guide to Colleges touts Randolph's "rich traditions, cozy dorms, and challenging, seminar-based classes"—as well as the beauty of campus.
"The College's 100-acre campus sits in the historic neighborhood of Lynchburg, on the banks of the James River," the editors write. "Graceful old buildings are covered with purple wisteria and linked by glass corridors called trolleys; the surrounding trees burst into riotous bloom each spring."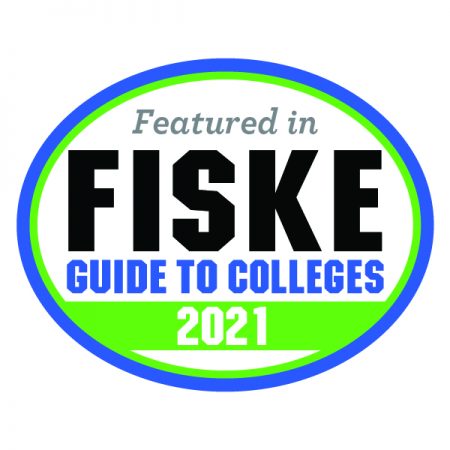 The guide also praised Randolph for its "matrix of study areas," with core competencies such as writing, quantitative reasoning, and language intersecting with what editors call "ways of knowing," including artistic expression, human experience, culture and identity, social and natural science, and physical education.
"It forces you to explore different areas and take classes in almost every department," a sophomore told the guide. "I never thought I would major in psychology, but I took a psych class my spring semester and loved it!"
Students also talked about the traditions that make Randolph so special, from the Even/Odd class rivalry to Ring Week to the Pumpkin Parade, as well as its commitment to being a place where everyone can be themselves.
"Fitting in isn't what Randolph is about," another sophomore said. "One of our mottoes is 'Be an Original,' and you can see that throughout the school."
Compiled by former New York Times education editor Edward B. Fiske, one of the top independent voices in college admissions, Fiske Guide to Colleges does not rank universities and colleges numerically, but assesses the strengths and weaknesses of what it considers the top institutions in the United States, Canada, Great Britain, and Ireland. More than 300 institutions are included.
Tags:
Academics, fiske guide, Fiske Guide to Colleges, national rankings, national recognition, rankings, Student Life, traditions