February 4, 2020
Randolph to host series of events in honor of Black History Month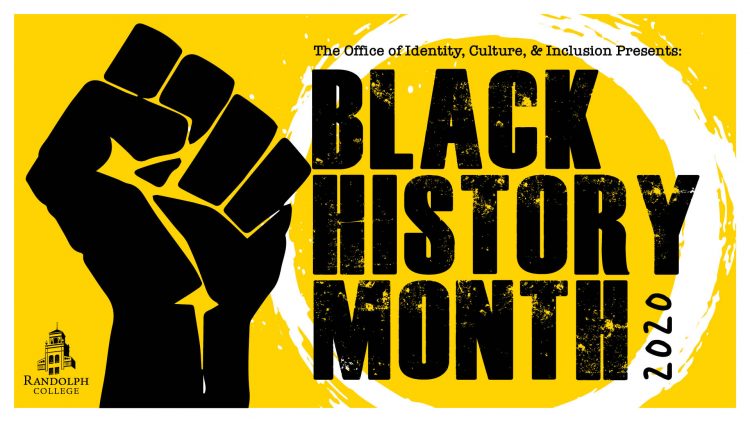 Randolph College's Office of Identity, Culture, and Inclusion will offer several special events and performances during February in observance of Black History Month. All programming is free and open to the public.
See the full schedule below:
February 6
7:30 p.m.
Kuumba Dance Ensemble Performance
The Lynchburg-based Kuumba Dance Ensemble will perform West African Dance and drumming routines for the Randolph community.
Houston Memorial Chapel
February 13
6 p.m.
Guest Speaker: Mayor Treney Tweedy
Treney Tweedy, Mayor of the City of Lynchburg, will give remarks about her personal experiences as an African American leader.
Nichols Theatre, Student Center
February 20
Guest Speaker: Owen Caldwell
6 p.m.
Owen Caldwell, a professor at the University of Lynchburg, will discuss his experiences as one of the first African American students to integrate at E.C. Glass High School.
Nichols Theatre, Student Center
February 27
7 p.m.
Black History Month Theatrical Production
Teresa Harris, program coordinator at Randolph, will present her special theatrical production about African-American leaders like Malcom X and Martin Luther King, Jr. throughout American history.
Thoresen Theatre, Harold G. Leggett Building
Tags:
Black History Month, events, speakers