September 9, 2019
U.S. News & World Report ranks Randolph as one of the nation's best liberal arts colleges, top performers on social mobility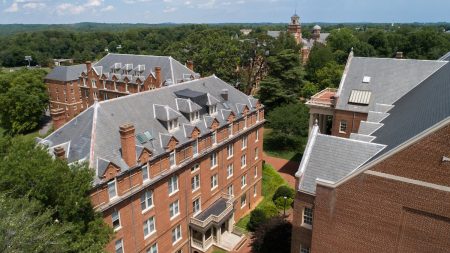 Randolph College was once again ranked among the nation's top liberal arts colleges by one of the nation's most recognizable college guidebooks. Randolph was ranked #132 among national liberal arts colleges in the 2020 edition of U.S. News & World Report's Best Colleges.
In addition, the College received a new ranking this year of #113 in the category of Top Performers on Social Mobility. This ranking recognizes Randolph as one of the best institutions in the nation for enrolling and graduating large proportions of disadvantaged students awarded with Pell Grants. The vast majority of these federal grants are awarded to students whose adjusted gross family incomes are under $50,000.
The 2020 rankings of the U.S. News & World Report compiles its rankings using a variety of factors. Read more about the methodology here.
Find out more about Randolph's rankings here, and view the full list of rankings here.
In this story
Tags:
best liberal arts colleges, financial aid, national rankings, rankings, Top Performers on Social Mobility, U.S. News & World Report