July 27, 2017
Enjoying the ride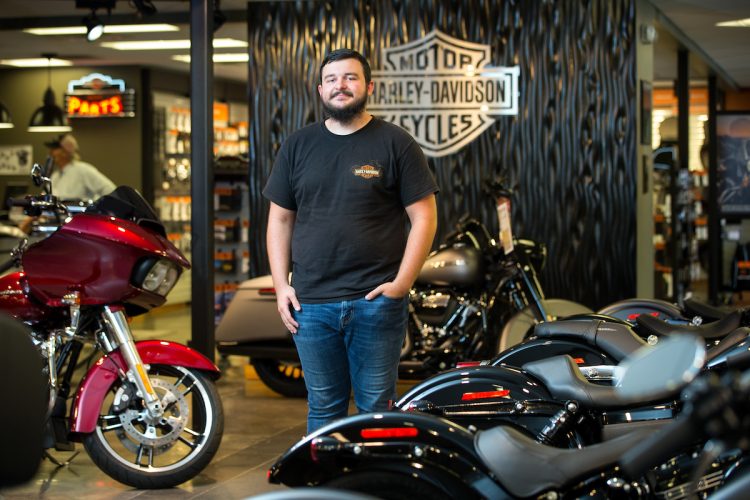 Even though the degree he earns from Randolph will be in chemistry, Nick Pollard '18 can now add "motorcycle studies" to his academic profile.
This summer, Harley-Davidson of Lynchburg created a special internship opportunity for Pollard that has allowed him to work on some of the finest motorcycles he has ever seen. Some of his specific duties include washing, picking up, and delivering bikes to customers.
Though he ultimately plans to enter a career working in a chemistry lab or in the pharmaceutical industry, motorcycles have been Pollard's lifelong hobby—and one that he intends to keep. His interactions with other riders have been his favorite part of the experience and have helped him develop public speaking and communication skills.
"I'm a lot more comfortable interacting with people than I thought I would be," he said. "I always thought I was shy and not very good with people, but working with some of the customers and my coworkers has made me a lot better at communication."
Tags:
Chemistry, Harley-Davidson, internships, motorcycles, Nick Pollard '18, Summer 2017 internships