September 15, 2016
Virginia Living names Randolph among the Commonwealth's Top High Schools and Colleges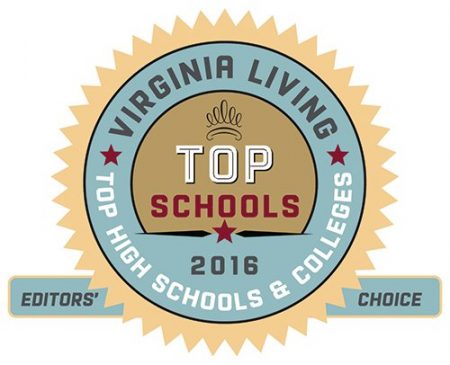 Randolph has once again been named one of the Commonwealth's Top High Schools & Colleges for 2016 in Virginia by Virginia Living.
In its special State of Education bound-in supplement to the October 2016 issue, Virginia Living lists Randolph among its top public and private high schools and four- and two-year colleges leading the way in innovation across the state. Schools were recognized for excellence in six categories: Arts & Humanities, Science, Math & Technology, Research & Mentorships, Capital Improvements, Athletics, and Special Needs.
Randolph was specifically recognized as a top school in the Arts & Humanities.
After thorough review of each school's programs and accomplishments, Virginia Living's editors selected schools that have instituted programs or recently begun capital improvements aimed at strengthening students' experiences in and beyond the classroom.
The October edition is now available on newsstands. For more information about Virginia Living, visit www.virginialiving.com.
Tags:
humanities, liberal arts, rankings, top colleges, Virginia Living