June 15, 2016
Randolph College announces $1.5 million gift for infrastructure improvements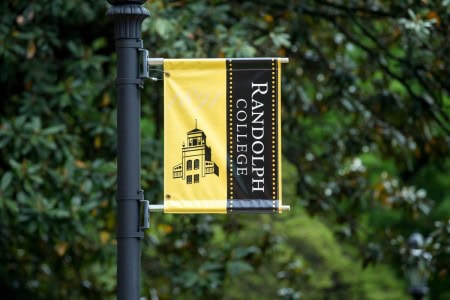 Randolph College announced this week another $1.5 million in donations for infrastructure improvements.
"Since March of last year, Randolph has received a total of more than $4.6 million for these vital enhancements to campus," said President Bradley W. Bateman. "This type of support allows the College to maintain and improve its beautiful historic campus. These gifts provide a positive effect on the day-to-day life of our students, faculty, and staff."
The latest gifts include $1 million from an anonymous alumna and two separate $250,000 challenge grants from The Cabell Foundation and The Mary Morton Parsons Foundation.
"The challenge opportunity is a wonderful incentive that, once fulfilled, will result in the College receiving an additional $750,000 in gifts," said Kenneth St. Charles, vice president for institutional advancement.
Once the fundraising for the matching grants are complete, Randolph will have raised $5.35 million for infrastructure improvements.
This total includes the announcement made in the fall of $1.1 million in pledges for infrastructure improvements from the Best Portion Foundation, a Chicago foundation headed by an alumna, and long-time supporters of the College and community philanthropists, Elliot and Rosel Schewel. In March 2015, Randolph also received a $2 million gift for infrastructure from an anonymous trustee.
"For 125 years, our alumnae have served as the backbone of this institution, providing support both financially and through volunteerism," Bateman said. "This year, as we celebrate this momentous milestone event in the history of the College, we are especially grateful for the continued involvement of our generous and talented alumnae, and now alumni. Together, we are able to ensure that this excellent, student-centered, liberal arts education will continue to help Randolph College students live the life more abundant."
Tags:
alumnae giving, Bradley W. Bateman, Development, gift, giveroll, infrastructure, Kenneth St. Charles