February 9, 2016
Jolley Mini-Grants to provide new opportunities for Randolph interns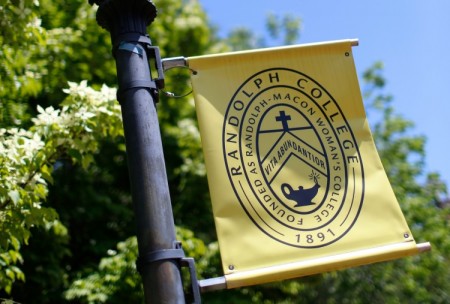 Thanks to a new grant program through the Jolley Foundation, Randolph College students will have more resources to fund internships outside of the Lynchburg area.
Available for summer internships starting this year, Jolley Mini-Grants will be offered to help offset the cost of student internships in amounts ranging from $500 to $4,000. Grant funds may be combined with additional funding sources including employer compensation, RISE awards, departmental awards, and other external and internal scholarships.
Maryam Brown, assistant director of career development and internship coordinator, said the mini-grants will allow students to pursue any internship relevant to their career, regardless of the location.
"Sometimes students might not think they can consider a really cool unpaid internship in New York City, even if it's perfect for their major and their career plans, because it's unpaid and they would be living in New York City," she said. "But with these mini-grants, faculty can encourage their students to dream big and to shoot for those really career relevant experiences that are going to have much more of an impact on their future."
Brown said these internships also help students fulfill an intercultural competency requirement, since applicants must complete their internship in a city where they don't have a prior residence.
"Following the mini-grant guidelines, these internships make students have to be near and work with people who are not so much like themselves and where they have never lived before," Brown said. "It allows them to think much more broadly, much more creatively, and in a much more inspired way about these experiences. It's really opened up a world of opportunity for students looking at internships."
Information sessions about the Jolley Mini-Grants for students and faculty will be held starting this week. The first meeting takes place at 6 p.m. Wednesday, Feb. 10, in the Alcove Conference Room (Caldwell Commons).
For more information about the Jolley Mini-Grants, please visit http://www.randolphcollege.edu/cdc/services/internships/jolley-mini-grants/
Tags:
career development, grantroll, grants, internships, summer internships