December 2, 2015
Randolph sets new gift record on #GivingTuesday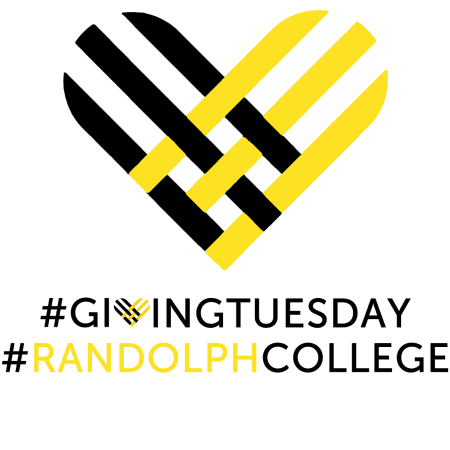 In its first year participating in the international #GivingTuesday movement, Randolph College set a new record for the number of gifts received in one day, with 270 gifts totaling over $88,000.
All gifts given to the College on December 1 counted toward #GivingTuesday participation. Gifts to the Annual Fund provide unrestricted revenue to support all areas of the College, such as student scholarships, internships, study abroad programs, academic resources and technology, and enrollment initiatives.
Later in the day, an anonymous alumna donor issued a challenge to the Randolph community, thereby giving the effort an additional boost. Each gift given before midnight would be matched dollar for dollar, up to $15,000. This resulted in an additional 100 gifts received.
"Randolph College was pleased to be a first time participant in the national Giving Tuesday initiative, and we are deeply grateful to our alumnae, alumni, parents and friends for their support of Randolph on this day of worldwide giving," said Kenneth St. Charles, Randolph's vice president for institutional advancement. "The enthusiasm and love our donors have for the College is both inspiring and motivating. Our current and future students are the beneficiaries of this generous support. Thank you for caring so deeply about our students and faculty, and for giving so generously on their behalf."
#GivingTuesday is held annually on the Tuesday after Thanksgiving and the widely recognized shopping events of Black Friday and Cyber Monday. #GivingTuesday was created to kick off the holiday giving season and inspire people to collaborate in improving their local communities and giving back in impactful ways to the charities and causes they support.
Tags:
#GivingTuesday, alumnae, alumni, annual fund, Development, giving