June 10, 2015
Randolph, Endstation Theatre announce partnership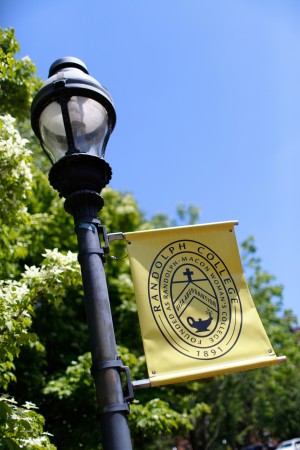 Randolph College and Endstation Theatre Company announced a new partnership this week that will provide unique opportunities for Randolph College students and allow Endstation to move its summer operations to the City of Lynchburg.
Randolph and Endstation began discussing the opportunity for the partnership last August.
"There is a strong history of excellence in the arts at Randolph," said Randolph President Bradley W. Bateman. "This partnership with an organization that brings high quality theatre productions to the Lynchburg area fits perfectly with who we are. We are proud to be a part of this endeavor."
Endstation will serve as Randolph's resident theatre company and will use the campus as the home base for its summer program. In addition, Randolph College students will be offered apprenticeship opportunities, workshops, and access to Endstation's specialized designers, technicians, and artists.
"Randolph's dedication to the humanities and the arts is one of the strongest of any institution in the greater Lynchburg community," said Katie Cassidy, managing director of Endstation. "The College's identity, support of the arts, and location in the heart of Lynchburg make it an ideal partner for a community engaged arts organization such as Endstation."
Endstation, which was founded in 2007, seeks to strengthen the community through theatrical exploration of its people, its landscape, and its history. The nonprofit theatre company holds a summer theatre festival and offers a community-centered new works program, educational outreach, and playwright's initiative among other programs.
Randolph College is a nationally ranked, private, liberal arts college known for its student-focused faculty, rich academic program, and close-knit community. The creative arts is an integral part of Randolph's campus culture, and the College offers exceptional programs including a new Chamber Orchestra, several vocal performance groups, a Greek Play, and highly recognized dance and creative writing programs. The Princeton Review recently ranked Randolph College as one of the top 20 schools in the nation for Best College Theater.
Tags:
Endstation Theatre Company, partnership, theatre