May 11, 2015
Gary Dop has poems published in [Pank]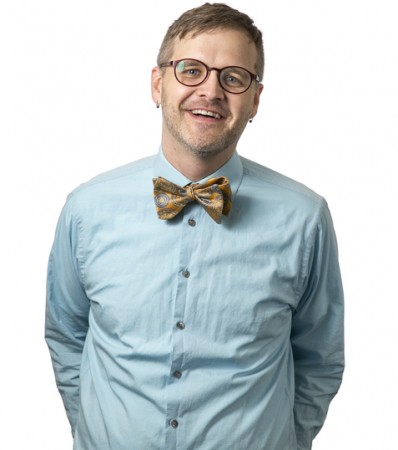 Three poems written by a Randolph English professor will be published in [Pank], a magazine produced by a nonprofit literary arts collective that strives to publish the "brightest and most promising writers for the most adventurous readers."
Gary Dop's work includes one poem, "Microfiche," which was written in Lipscomb Library at the end of the academic year last year. Dop had taken a break from grading and ended up wandering around the library. "I sat in one of the lower floors and scribbled the heart of this poem," he said.
In addition to the poems in [Pank], Dop has also had another poem, "Half as Holy," published in Midwestern Gothic, and a critical commentary on Missouri State Poet William Trowbridge included in Green Mountains Review.
Dop most recently published his first book of poems, Father, Child, Water, by the Red Hen Press. During the spring 2015, his book tour has taken him all over the United States, including California, New York, and Minneapolis.
To read the three poems in [Pank], please see http://pankmagazine.com/piece/three-poems-54/
Tags:
creative writing, English, Faculty Scholarship, Gary Dop