February 25, 2015
Maier hosts workshop for aspiring professional artists
Art students have an opportunity to further prepare for careers in the professional world in a workshop at the Maier Museum of Art at Randolph College this Friday.
The Maier will host Professional Practices for the Visual Artists at 12:30 p.m. in collaboration wtih the Virginia Museum of Fine Arts (VMFA).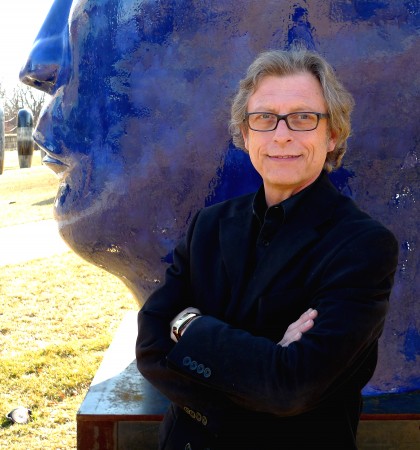 Jeffrey Allison, the Paul Mellon Collection educator at VMFA and a professional photographer, will lead the workshop. The topics will be tailored to students' needs, covering topics such as photographing artwork, networking with galleries, funding opportunities, pricing art, copyright issues, and online marketing.
Allison has lead similar workshops at the College before, the most recent of which was in 2013. "It was very well received," said Danni Schreffler, the Maier's office manager and public engagement coordinator. "Jeffrey is a great sounding board, and it was great for the artists who attended his last workshop to be able to ask him specific questions about things they were struggling with regarding the business of being a professional artist."
Art Professor Kathy Muehlemann believes that the workshop will help students realize the numerous ways they can pull together their work and present it to the world. "Sometimes, in art school, you are so focused on doing the work that you don't think about what you would do with it when it's done," she said. She also wanted to remind the students that this workshop would not offer them a recipe for success. "It just gives you like a suitcase full of options," Muehlemann lamented.