February 6, 2015
Great Decisions lecture series features talk by Randolph global studies professor
Randolph College global studies professor Jennifer Dugan will present a talk in the 2015 Great Decisions lecture series on Thursday, February 12, in the Lynchburg Public Library Community Meeting Room at 3 p.m.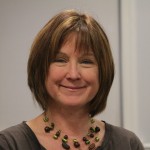 Dugan will speak on the topic of sex trafficking and what could be done to fight international sex slavery. "While most countries including the United States have adopted various treaties and laws to prevent sex trafficking, the industry continues to thrive," according to a description of her talk. "To truly combat the issue, countries and their non-governmental partners must disrupt the business model and address the root causes that enable traffickers to exploit millions of victims."
Each Thursday in February, the Great Decisions series features talks on foreign policy by college professors in the Lynchburg area. For the full schedule of lectures, see this article in the Lynchburg News & Advance.
Tags:
faculty, global studies