February 11, 2015
Archaeology lecture will highlight ancient temple construction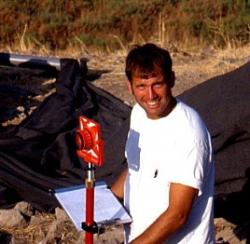 Randolph College will host an Archaeological Institute of America lecture on Wednesday, February 18. Michael Nelson will present "The Temples of Omrit: the Long and Intriguing Life of a Sanctuary" at 7:30 p.m. in room 537 in the Harold G. Leggett building.
Nelson was a co-director and architect for excavations at Omrit, in northern Israel. His lecture will examine the changes in temple architecture through multiple phases of building and remodeling and how those changes reflect the actions and decisions made by the temples' architects, patrons and users.
For more information on the lecture, read its abstract here.