September 22, 2014
Randolph honors three alumnae with Achievement Awards
Randolph College awarded three of its graduates with the Alumnae Achievement Award this weekend. Randolph College President Bradley W. Bateman presented the awards to Ann Close '56, of New York City, Gonul Velicelebi '73, of San Diego, California, and Ellen Suthers '73, of Kensington, Maryland.
The Alumnae Achievement Award is among the highest honors that Randolph College, founded as Randolph-Macon Woman's College, bestows upon its alumnae and alumni. The award honors those who personify the value of a liberal arts education and have brought distinction to themselves and to the College.
Ann Close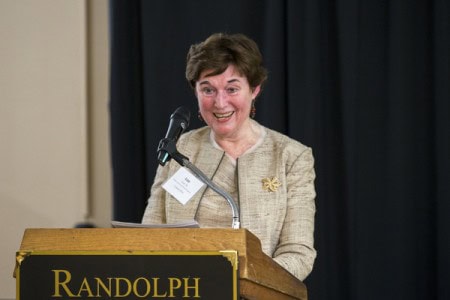 Close is a senior editor at Alfred A. Knopf Publishers, the New York publishing house where she has worked for 44 years. For more than 35 years, she has edited books by Alice Munro, who won the Nobel Prize for Literature in 2013. Close also has edited the works of writers who have won the National Book Award, the International Man Booker Prize, and the Pulitzer Prize. Ann has received the Roger Klein Award for Editorial Excellence.
Close entered the publishing industry in 1963. She still works full time.
Originally from Savannah, Georgia, Close graduated from R-MWC with a degree in sociology and anthropology in 1956.
"Ann has proven her talent as an editor in a career spanning more than 50 years," Bateman said. "Many popular and award-winning authors owe at least part of their success to her ability to help them craft flawless, interesting prose. We are proud to include her in our legacy of alumnae."
Gonul Velicelebi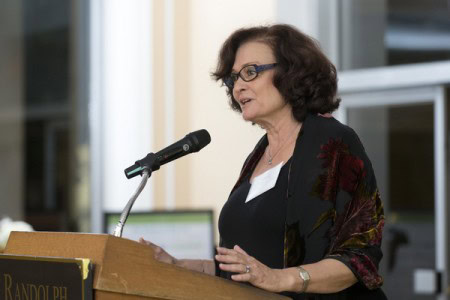 Velicelebi has 24 years of experience in biotechnology and biomedical research. She is an inventor on patents for numerous procedures used in medical treatments, and she also has published research extensively in peer-reviewed journals. She is a past recipient of the prestigious Science Career Achievement Award in Health Sciences given by the Scientific and Technical Research Council of the Turkish Republic.
In 2006, Velicelebi co-founded CalciMedica, a company dedicated to the discovery and development of small molecule drugs that can treat autoimmune diseases, including rheumatoid arthritis. Before this, she was the vice president of research and drug discovery at TorreyPines Therapeutics. In addition to researching treatments for Alzheimer's Disease, she played a major role in the company's growth and transition from a startup firm to a publicly-traded company.
A native of Turkey, Gonul attended Robert College, now Bosphorus University, in Istanbul, Turkey before coming to R-MWC. She graduated from R-MWC in 1973 with a degree in chemistry, and later went on to earn a Ph.D. in biophysical chemistry from Yale University and completed a postdoctoral fellowship in biochemistry and molecular biology at Harvard University.
"Gonul exemplifies the type of achievements that make this College proud of its alumnae and alumni," he said. "She has applied her liberal arts education in a career that has impacted thousands of lives through her work on treatments for a variety of diseases."
Ellen Suthers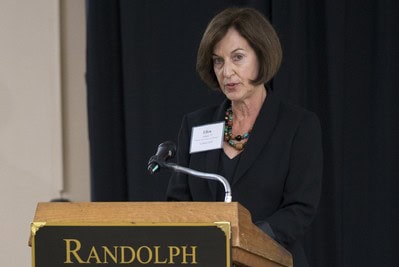 An anthropologist by training, Suthers has spent more than a decade working in Africa on issues of environmental security and sustainability, climate change adaption, and conflict sparked by access to natural resources.
Today, she serves as an independent consultant on the links between environmental issues and international security. Before that, she worked in research and project management for the Foundation for Environmental Security and Sustainability. Suther's work has helped with projects involving the remediation of mined land, food security, and responding to environmental disasters. She's worked closely with the agencies of the United Nations as well as the Republic of Rwanda to provide training to first responders who deal with environmental disasters.
She has also served as an adjunct professor at George Washington University.
Suthers graduated from R-MWC in 1973 with a degree in sociology and anthropology. She later received a masters degree and a Ph.D. in anthropology from the University of Virginia.
"Ellen's efforts to improve the sustainability of many communities in Africa have directly benefitted the lives of people there. Those efforts, however, have also had an indirect impact on other lives worldwide," Bateman said.
Tags:
Anthropology, Chemistry, Sociology