July 28, 2014
WildCat Theatre Conservatory enters third year
More than 60 K-12 students will learn and practice theatre techniques over the next two weeks at Randolph College.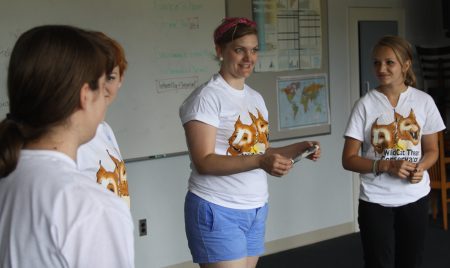 The 2014 WildCat Theatre Conservatory began Monday morning. The annual summer camp includes classes on acting, musical theatre, improvisation, voice and movement, and other theatre skills with the goal of building creativity, confidence, and communication. Professional actors teach the classes with assistance from interns from Randolph College and the Lynchburg community.
The conservatory culminates in a showcase at 10 a.m. August 9 in Thoresen Theatre.
A few photos from the first day of classes are already available in this Facebook photo album.
Learn more about WildCat Theatre Conservatory in this Randolph magazine article or on the College's website.
Tags:
internships, summer camps, theatre