January 29, 2014
Randolph professor named archaeologist of the year
A statewide organization of archaeologists has recognized a Randolph professor as the Virginia Professional Archaeologist of the Year for 2013.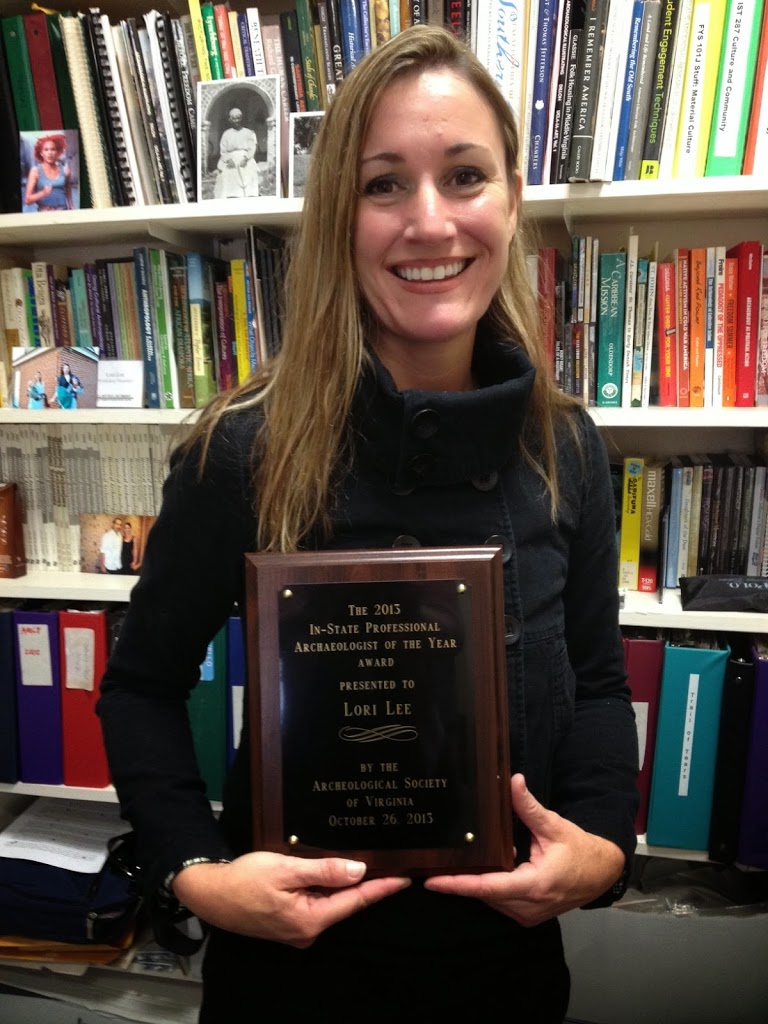 Lori Lee, the Ainsworth Visiting Professor of American Culture, received the award for her years of research at Thomas Jefferson's Poplar Forest, where she has helped discover, document, and analyze the lives of slaves who lived on the plantation.
The Archaeological Society of Virginia (ASV) attempted to present the award to Lee at its annual meeting last year, but she was not present due to family commitments. When the organization notified her of the award, she was out of the country. She finally received the award in the mail recently.
"It was a great honor to be selected for this award," Lee said, adding that her membership in ASV has helped her grow as an archaeologist. "I am very proud of this award and the social relationships and exciting collaborative work projects that resulted in receiving it."
In addition to the honor of receiving the award, Lee was delighted that she was nominated by a professional archaeologist who was once a student in one of Lee's archaeological field schools at Poplar Forest. "It was very meaningful to be nominated by someone who I worked with in an educational environment who has gone on to pursue a career in archaeology," Lee said.
Tags:
faculty, faculty achievements, faculty awards