September 11, 2013
Alumna's unprecedented exhibition Receiving more national attention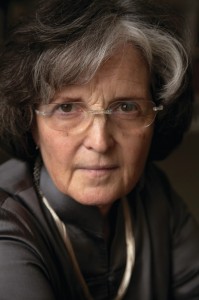 Anne Wilkes Tucker '67
An exhibition curated in part by alumna and Board of Trustee member Anne Wilkes Tucker '67 is receiving more national attention, this time on PBS NewsHour.
Tucker, curator for photography at the Museum of Fine Arts, Houston (MFAH) worked with colleagues to create War/Photography: Images of Armed Conflict and Its Aftermath. The exhibition opened last year and explores the experience of war through the eyes of photographers. The show features 480 objects and photos from more than 280 photographers from 28 nations. The powerful exhibition spans 165 years of conflicts all over the world, beginning with the Mexican-American War in 1847.
The PBS piece is available here
To read more about Tucker, please see the article in the November 2012 issue of Randolph magazine:
http://www.randolphcollege.edu/magazine_2012_4_1_eye_of_the_beholder.xml.
Tags:
Anne Tucker, Board of Trustees