The Installation Ceremony of Sue Ott Rowlands as the 11th President of Randolph College will take place on Saturday, April 15, 2023, 2 p.m. in Smith Hall Theatre at Randolph College.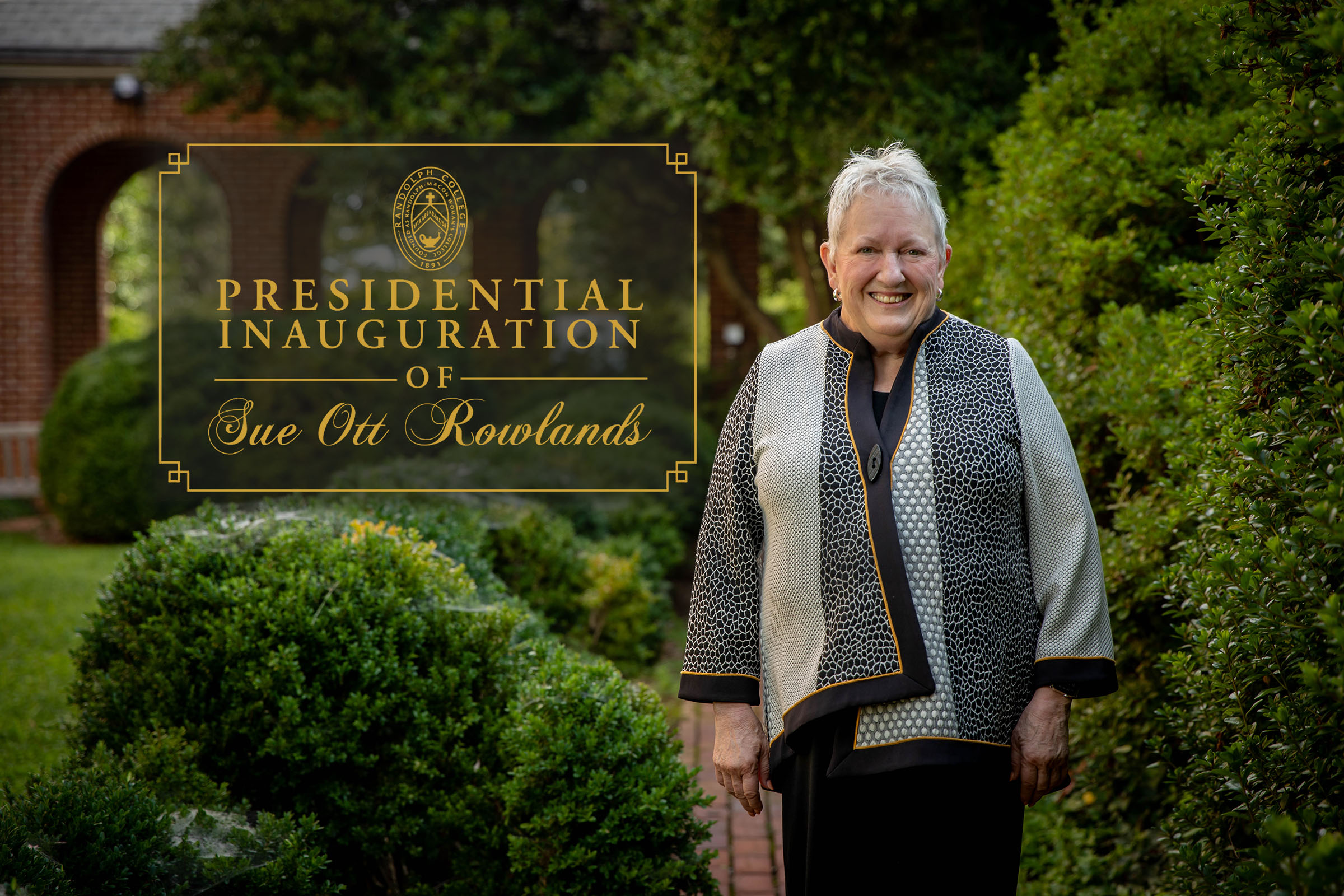 Randolph College proudly announces the inauguration of its 11th president, Sue Ott Rowlands. Ott Rowlands comes to Randolph most recently from Northern Kentucky University, where she served as provost and executive vice president for academic affairs. She began her term in office at Randolph on July 1, 2022. She will officially be installed as president on Saturday, April 15, 2023.
A tradition originating in the 17th century, the presidential inauguration is a significant moment in an institution's history. At Randolph, the event represents far more than a time to celebrate the official induction of a new leader. The event allows our community to unite for a common purpose, to remember and treasure the past, and to envision the possibilities for the future.
As Randolph begins this new chapter, we join together to reaffirm the College's long-standing commitment to providing a high-quality liberal education and the experiences students need to be successful in an ever-changing world. We invite the community to explore our campus as we spotlight the professors in our classrooms, creative student activities, and our efforts to serve our community. The weekend will culminate with the inaugural address, "The Randolph Promise: Academic Excellence, Career Empowerment, and Community Engagement."
Friday, April 14
Various times
Spotlight on Teaching
Attend classes taught by Randolph College professors
Various classrooms on campus
5-6:30 p.m.
Spotlight on Creative Activity
Enjoy a reception and showcase of student artistic expression
Maier Museum of Art at Randolph College
8:30 p.m.
S'Mores with the President
Michels Plaza, Student Center
For all Randolph College students
(Hampson Commons if rain)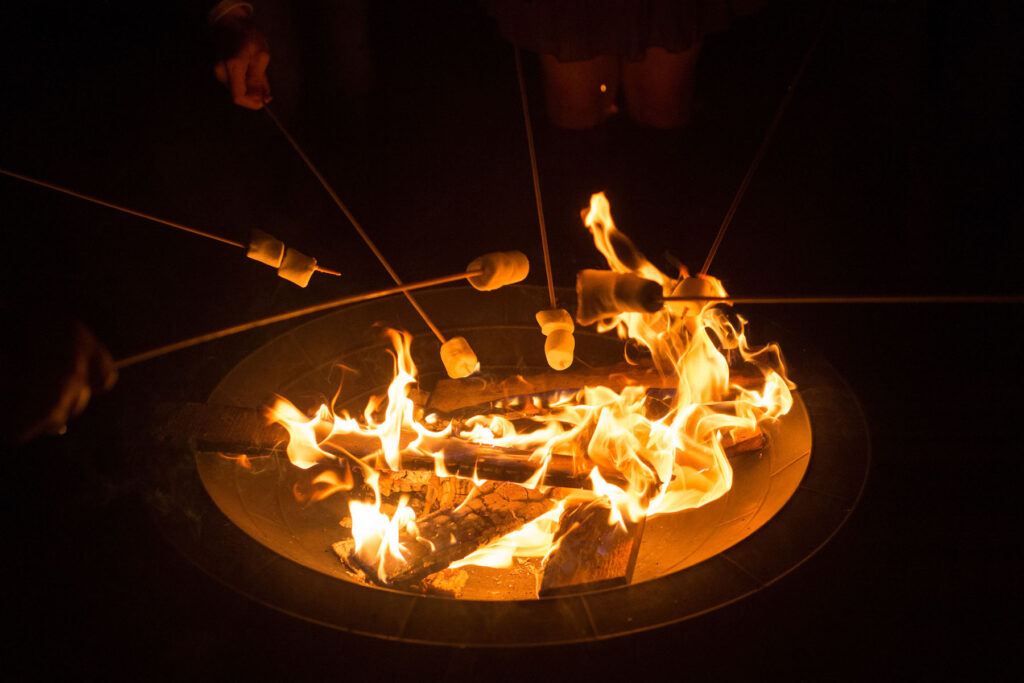 Saturday, April 15
10-11:30 a.m.
Spotlight on Service
Join a volunteer activity with Fear 2 Freedom benefiting local sexual assault survivors
Hampson Commons, Student Center
1:15 p.m.
Delegate & Participant Robing
Various locations on campus
1:45 p.m.
Academic Procession
2-3:15 p.m.
Installation Ceremony
Smith Hall Theatre, Smith Memorial Building
3:30-5 p.m.
Installation Reception
Suntrust Plaza
(Hampson Commons if rain)
6 p.m.
Inaugural Celebration Gala
The Virginian Hotel
By invitation and response only
Parking and Shuttles
Designated parking areas will be available for Inauguration guests on Friday and Saturday.
Suggested campus parking lots are outlined in the Inauguration Event Map.
Satellite Parking
In addition to the campus parking lots, guests may park in the following satellite lots on Saturday.
Shuttle service will be provided to and from these lots.
Rivermont Evangelical Presbyterian Church – 2424 Rivermont Avenue
First Christian Church – 3109 Rivermont Avenue
Shuttle service will be provided to and from the designated parking areas on campus, the satellite parking lots, and the Inauguration hotels via the schedule below.
A handicapped accessible van will be provided as needed.
Campus shuttle stop locations are outlined in the map.
Shuttles stops at each of the Inauguration hotels will be near the main entrances.
Shuttle Schedule
Friday, April 14 4:30 p.m. – 7 p.m.
Continuous shuttle loops from all designated campus parking lots and Inauguration hotels to the Maier Museum. Parking at the museum will be available only for cars with handicapped permits.
Saturday, April 15 9:30 a.m. – 5:30 p.m.
Continuous shuttle loops from all designated campus parking lots, satellite lots, and Inauguration hotels for events on campus.
Saturday, April 15 5:30 p.m. – 10:45 p.m.
Continuous shuttle loops to The Virginian Hotel from the other Inauguration hotels for the Inaugural Celebration Gala (by invitation and response only).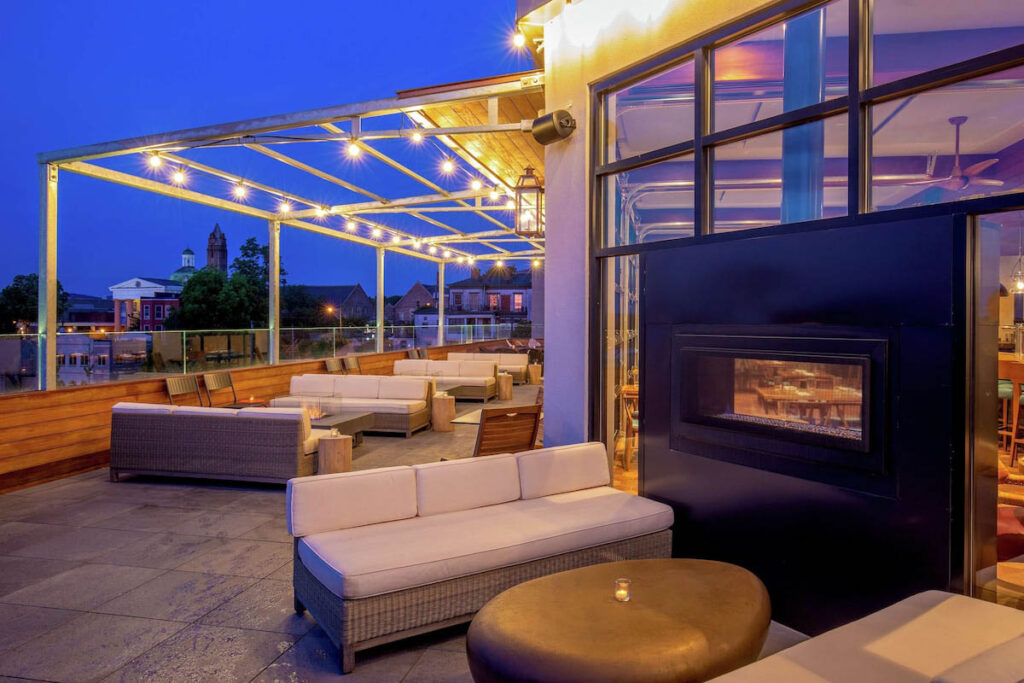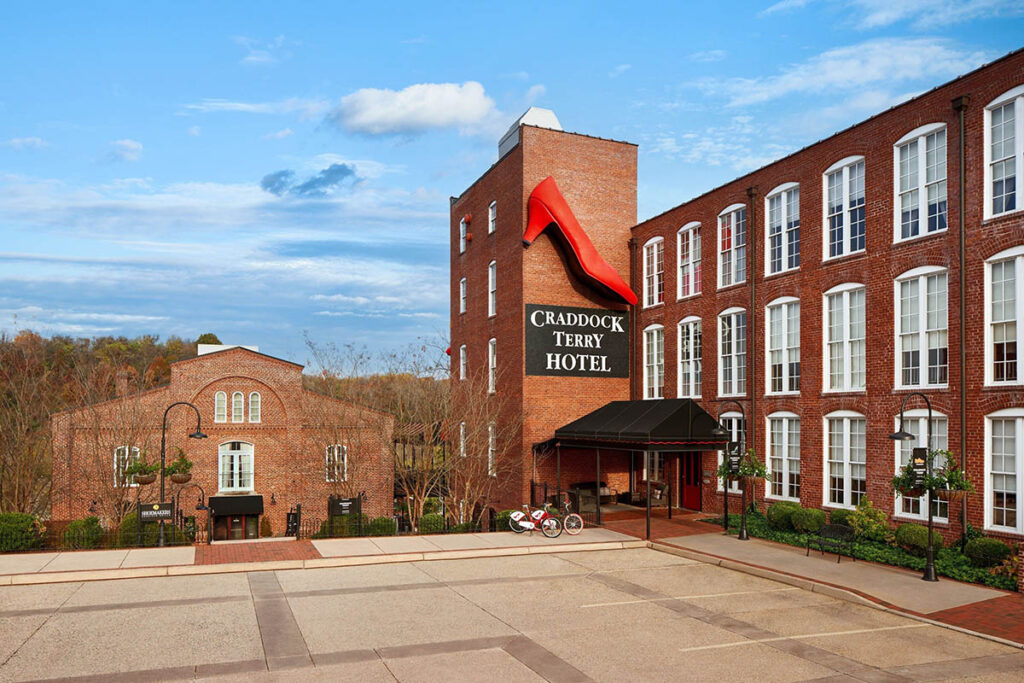 Craddock Terry Hotel
1312 Commerce Street Lynchburg, VA
map | directions to campus |  website
Rate: $179
Reserve by March 14.
Call 434-455-1529 and mention "Randolph College President's Inauguration"
or
Book Online
Lynchburg Grand Hotel
106 Main Street Lynchburg, VA
map | directions to campus | website
Rate: $110
Reserve by March 14.
Call 434-528-2500 and mention "Randolph Presidential Inauguration"
The Society of Physics Students
The College has an active chapter of the Society for Physics Students, dedicated to celebrating the fun side of science and promoting STEM through community service.
Consistently recognized as one of the most outstanding chapters in the nation by the national organization, recent activities include building a human-sized hamster wheel, giant Newton's cradle, hosting a science festival for local schoolchildren, and attending conferences of the American Physical Society.
Community Service: Randolph College SciFest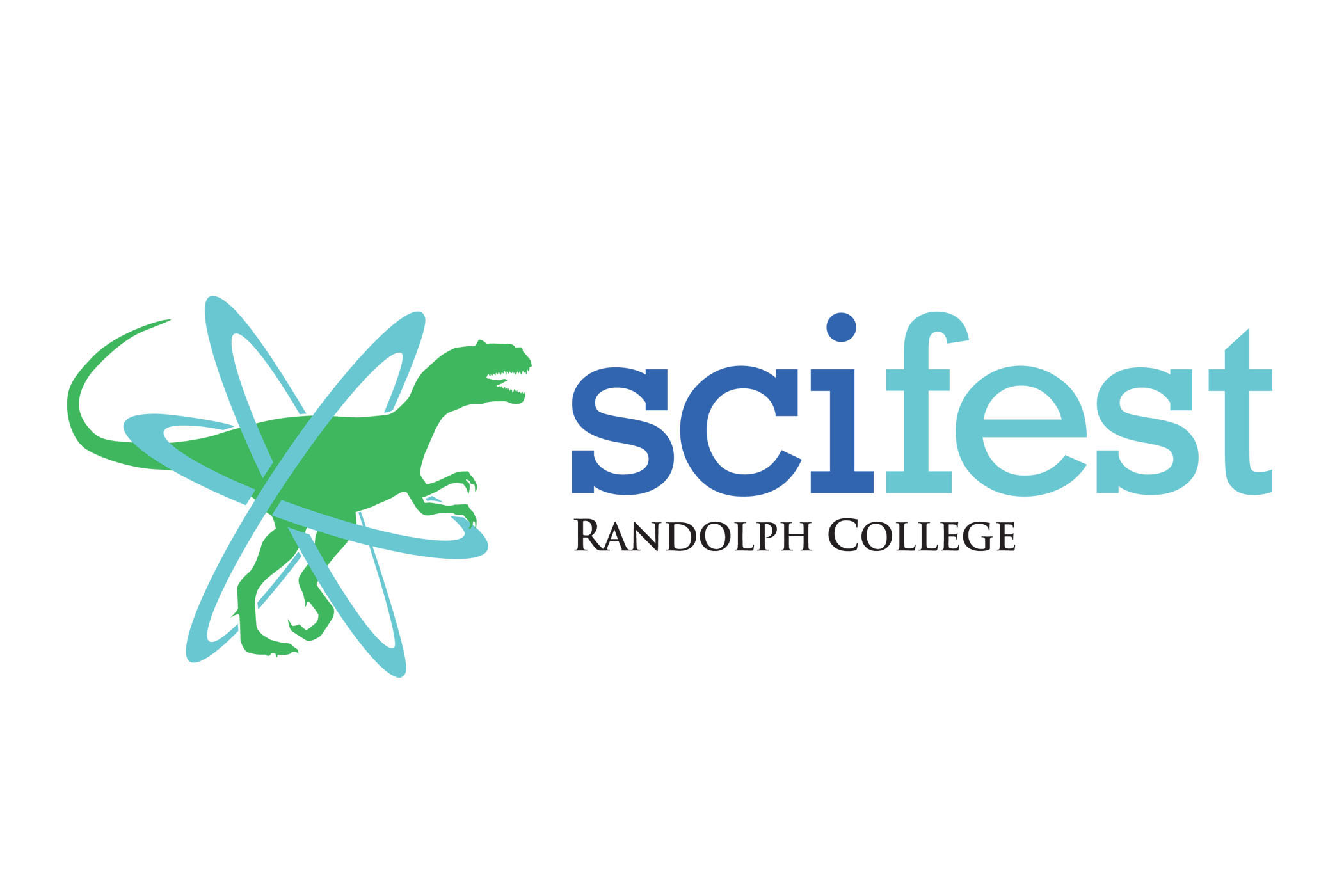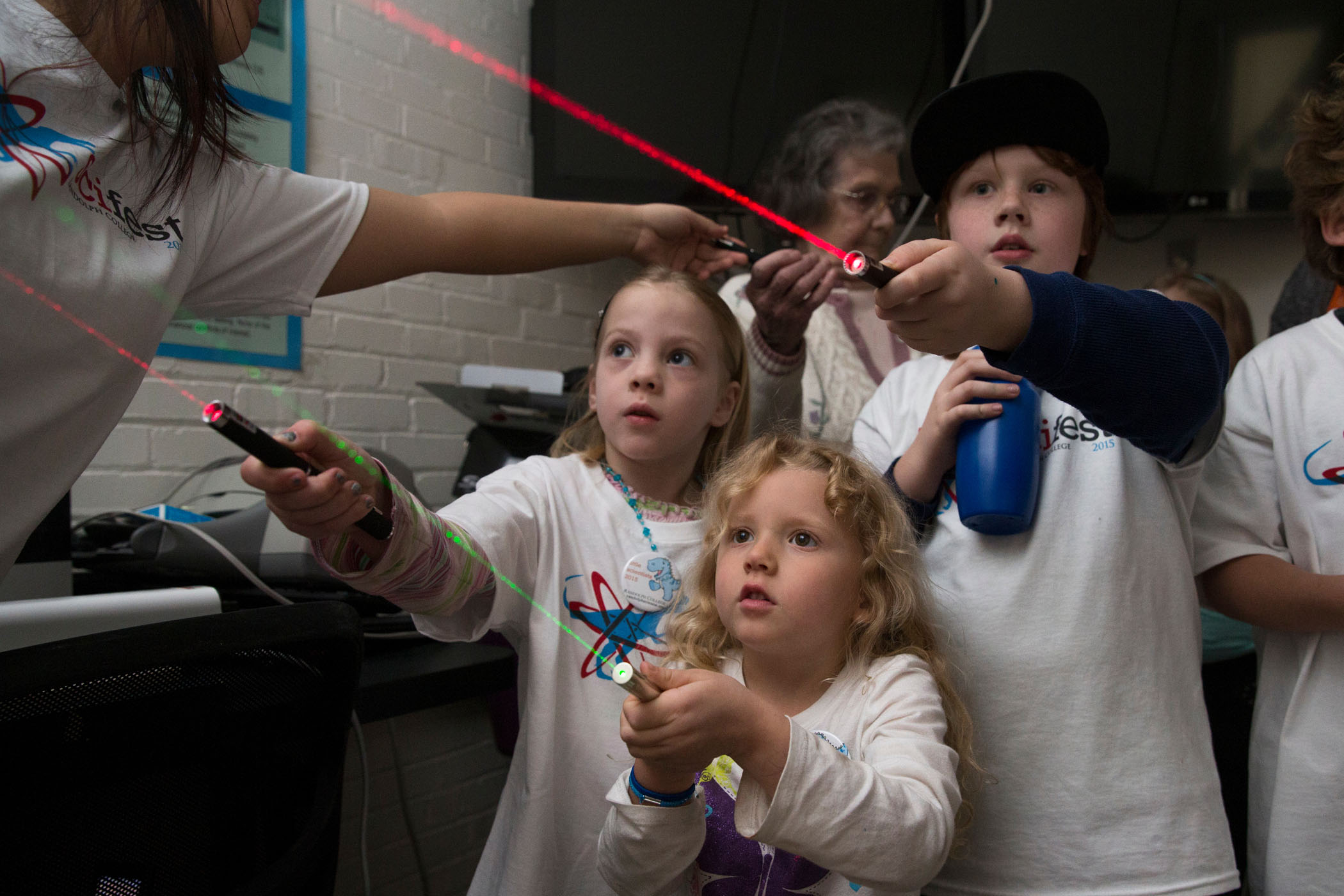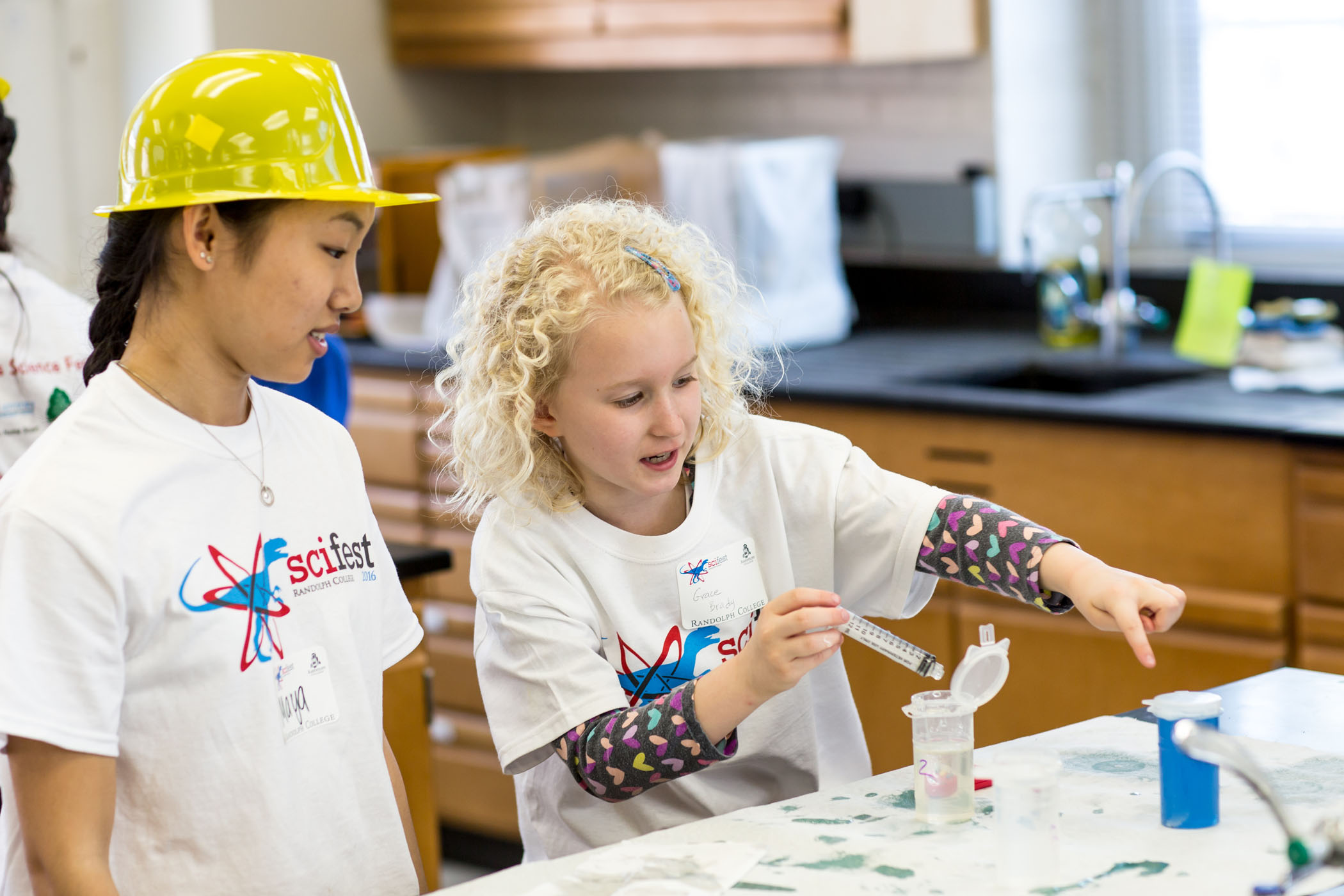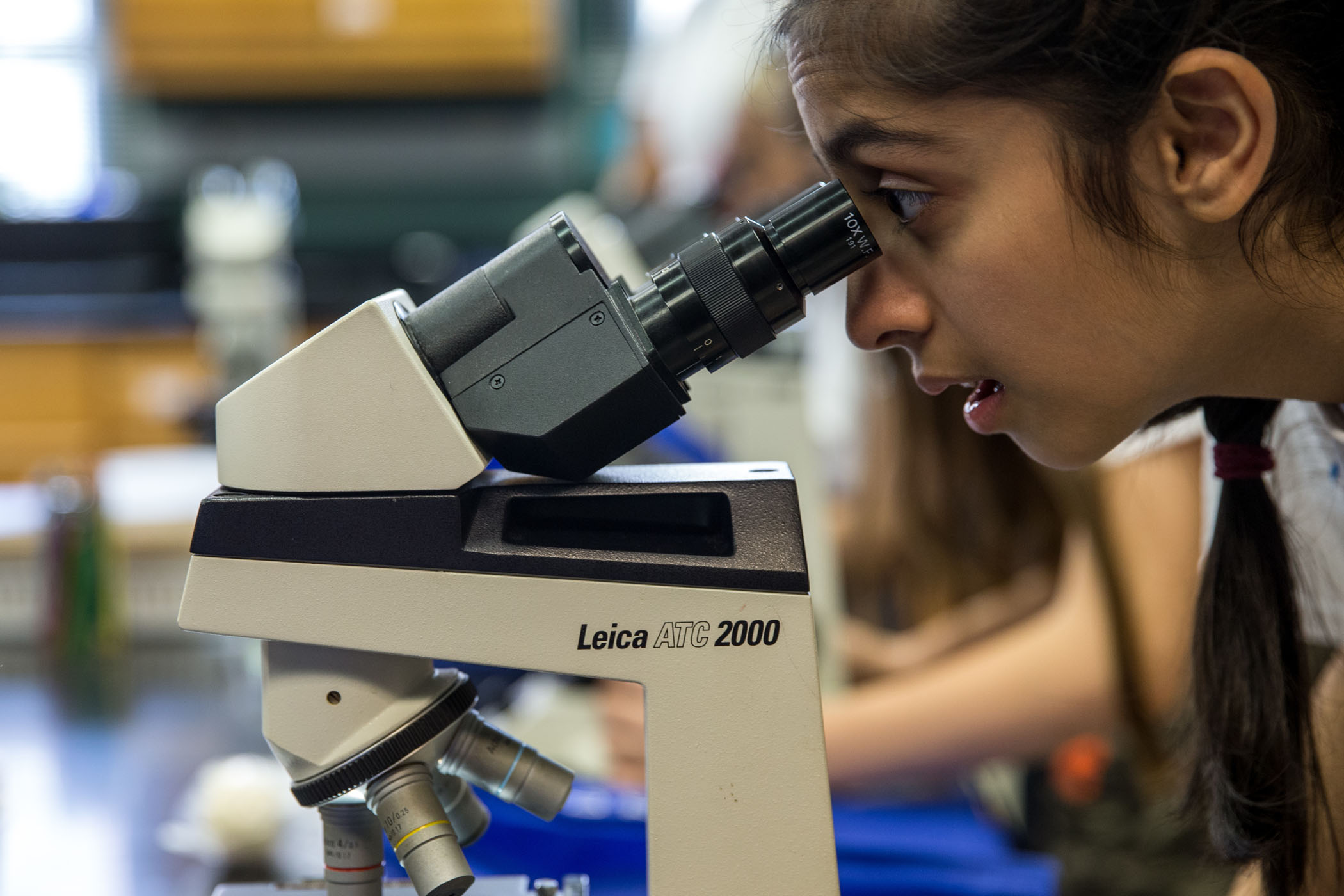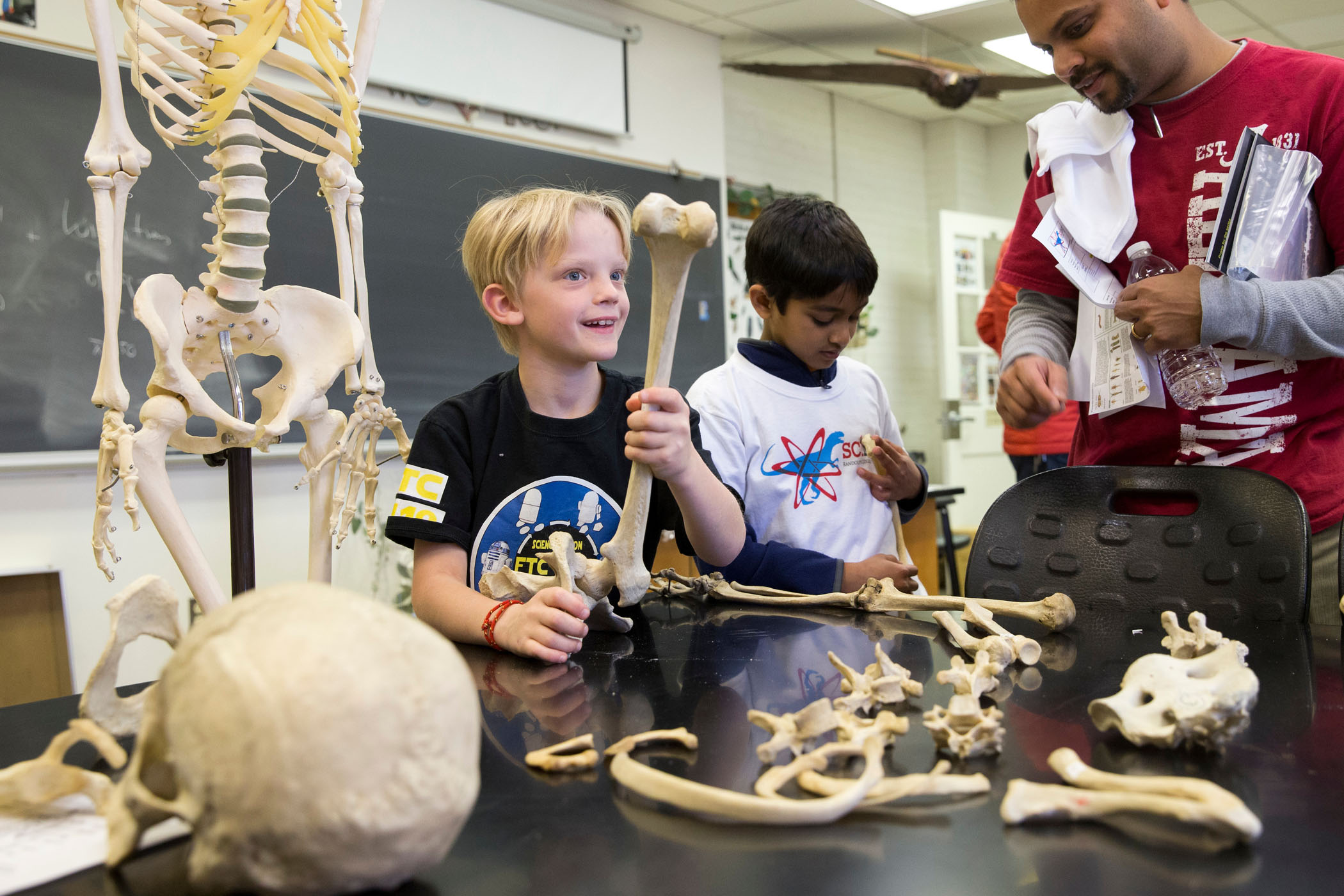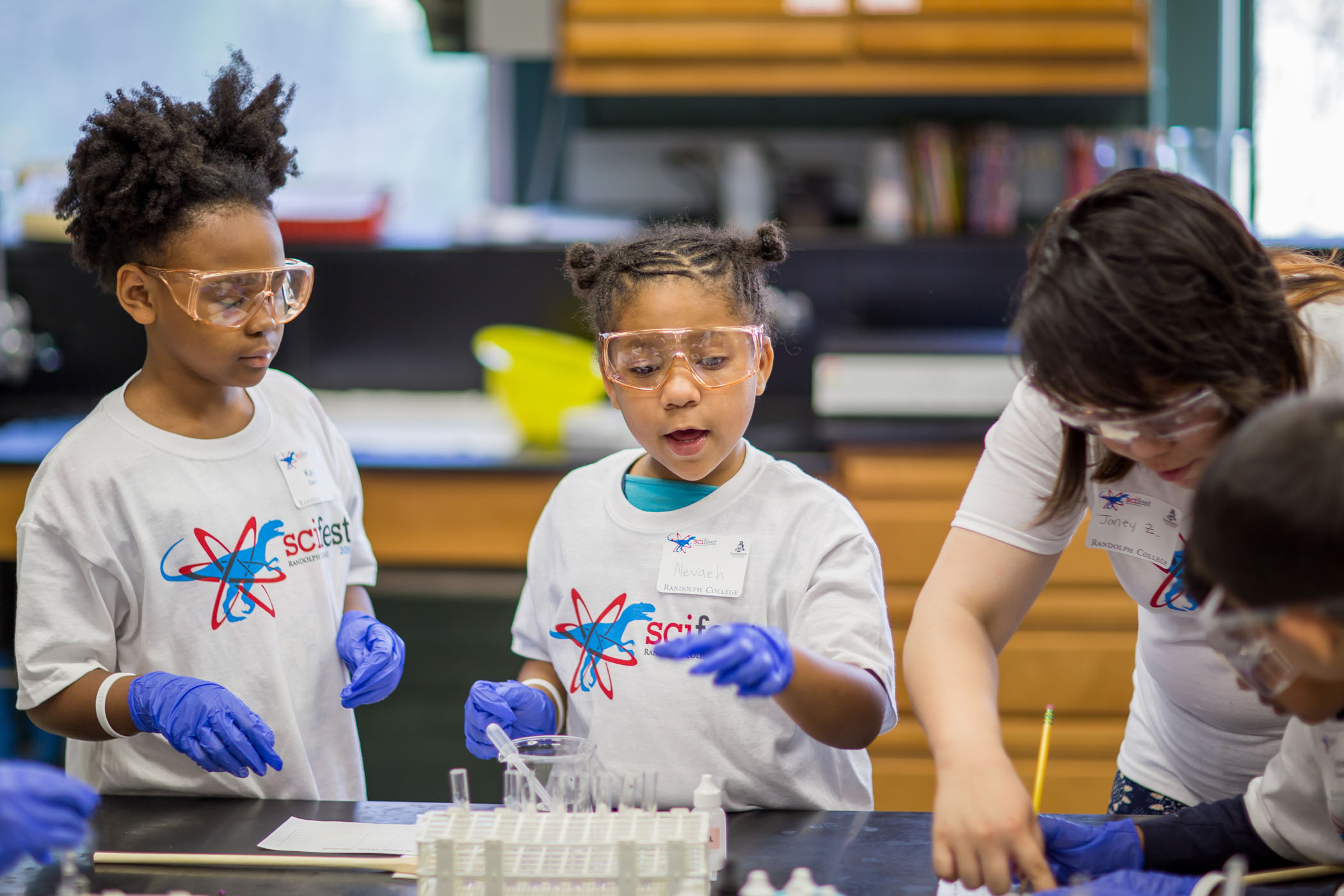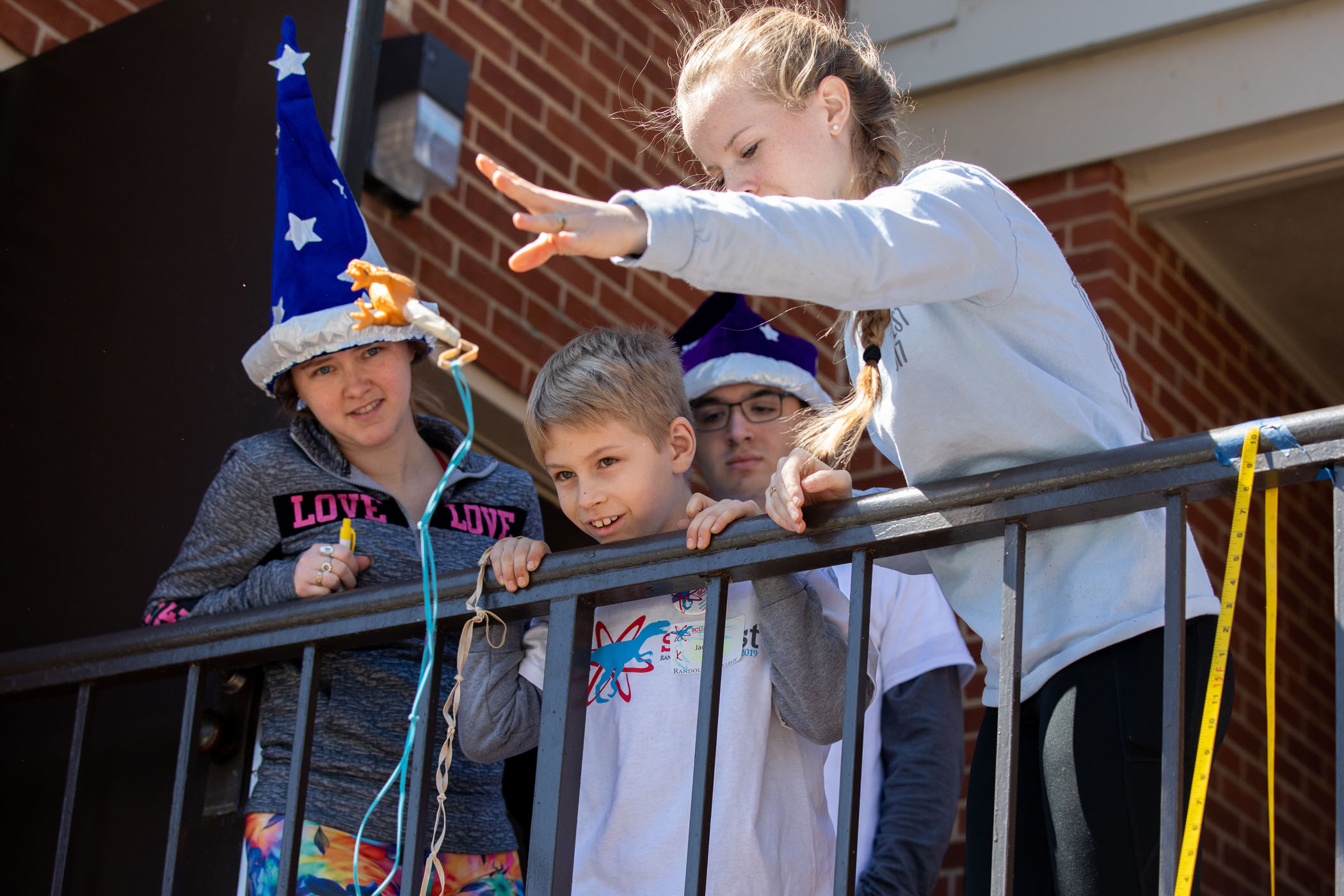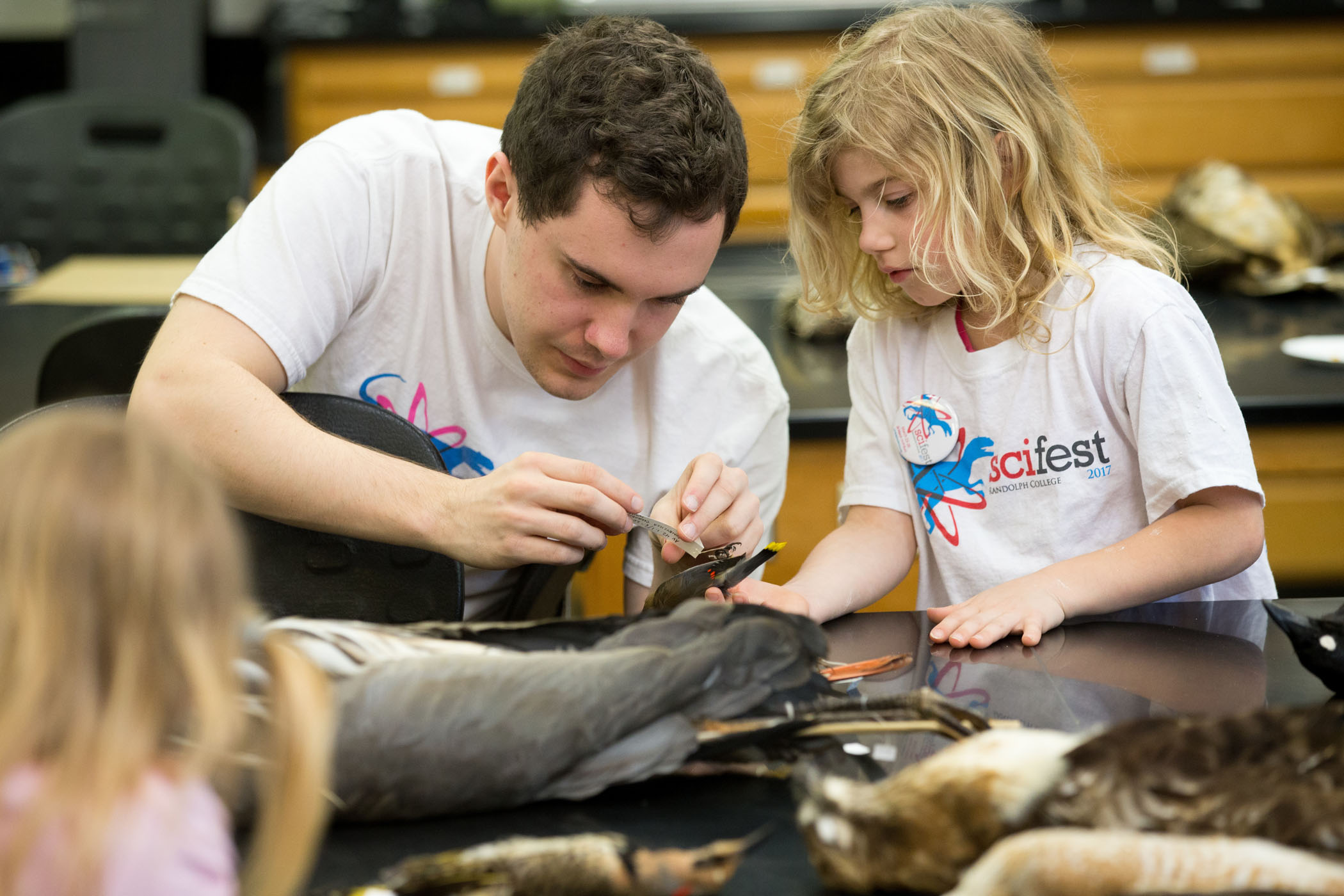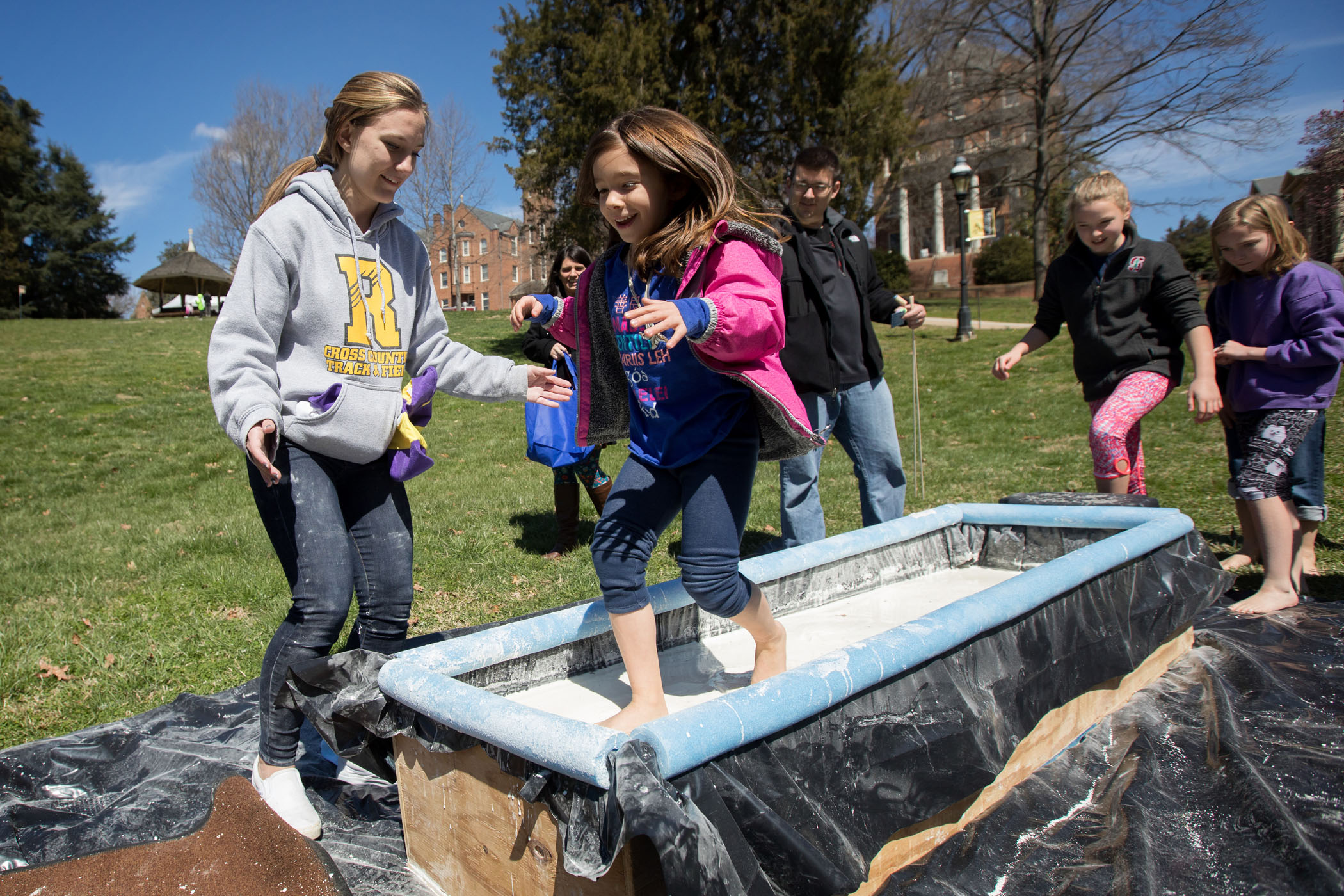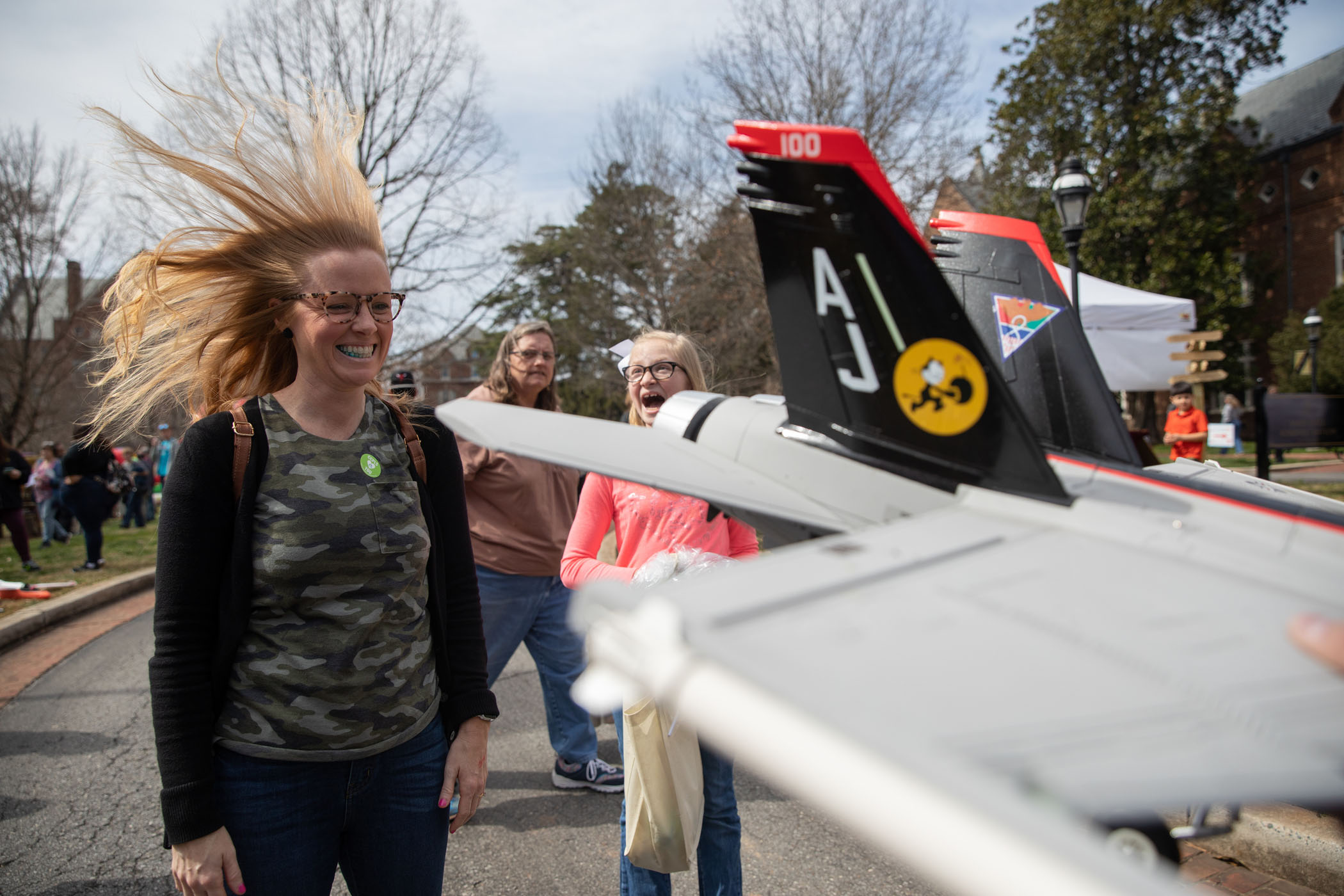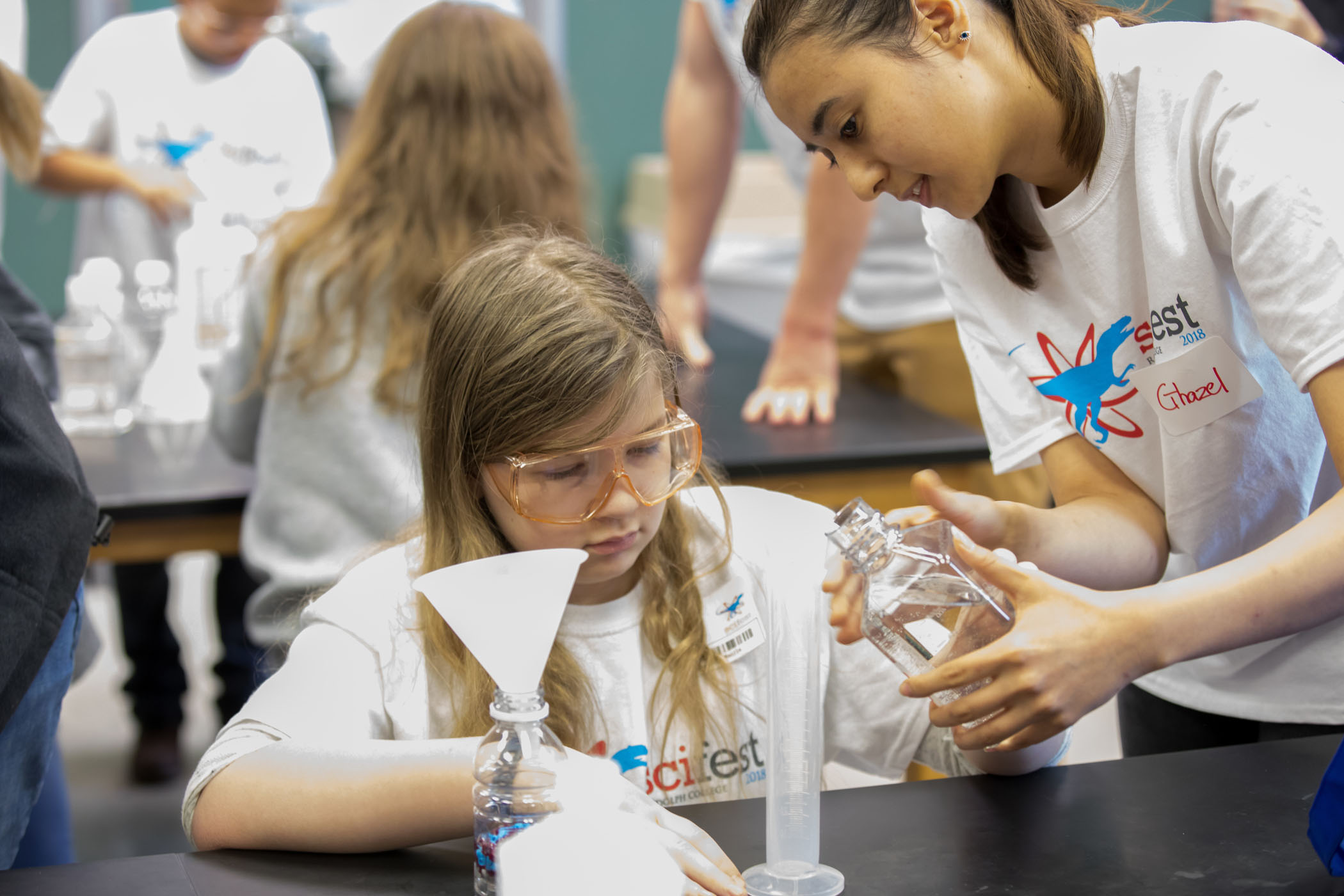 Every year the Society of Physics Students organizes and hosts SciFest, a 3-day science and learning festival for local schoolchildren.
Randolph student and faculty volunteers lead activities, exhibits, labs, and talks designed to get young girls and boys interested in and excited about science, technology, engineering, and  math (STEM).  
In addition to science activites for both elementary and preschool students, guests enjoy national guest speakers, a Pi Day fun run, women in science panel,  poetry jam, LEGO league, drones and robots, petting zoo, and more.
The free event draws thousands of children and families to campus every year. 
Randolph students can take advantage of unique programs which give them a more enriching education than can be found anywhere else.
Money for Your Research
The Randolph Innovative Student Experience (RISE) program provides every student a $2,000 grant to fund research, creative work, experiential learning or other scholarly pursuits.
Learn More
A conversation with President Sue Ott Rowlands
Ott Rowlands, Randolph's 11th president, began her tenure July 1. She brings a wealth of experience and background in teaching and administration, with a keen focus on, and a successful track record with, student success.
Read More