Meet the Staff
Carl Girelli
Vice President of Academic Affairs and Dean of the College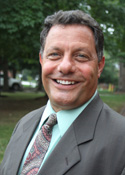 Carl Girelli holds degrees from the University of Connecticut, with a B.A. in Portuguese and a Ph. D. in Linguistics.
Before coming to Randolph College, he served in the English department of Catawba College for more than two decades, achieving the rank of tenured professor before transitioning to administrative posts in Student Affairs, Enrollment, and ultimately as Associate Provost. While his doctoral dissertation and early scholarship focused on Brazilian Portuguese, his teaching experience ranges from first-year introductory courses to upper level linguistics and grammar. Carl has conducted Spanish study trips to Costa Rica for many years and enjoys opportunities to speak Spanish and Portuguese.
Carl and his wife, Anita, have two grown children. They enjoy kayaking at the family vacation place in Prince Edward Island, Canada. Closer to home, Carl tries to find time for home renovation, craft woodturning, pottery, stained glass, and a host of creative endeavors he will never fully master.
Paula J. Wallace
Associate Dean of the College
Paula Wallace received her B.A. in French from William Jewell College in Missouri and her M.A. in Romance Languages from the University of North Carolina, Chapel Hill.
She began her career at the College as a full-time instructor in French and Resident Director of Wright Hall. After a few years of teaching, Paula took the position in the Office of the Dean of the College, where her primary responsibility is overseeing the College's academic advising program.
She enjoys reading, gardening, and cooking (especially cooking à la française ).
Lynn Barlotta
Executive Assistant to the VP for Academic Affairs and Dean of the College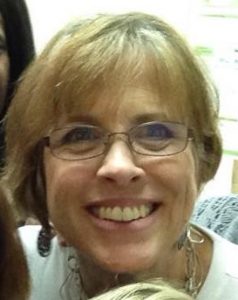 Lynn Duplantier Barlotta was born in New Orleans but more recently called Summerville, SC home. Married to her now-retired high-school sweetheart, Lynn's family moved 18 times to 10 states during the course of her husband's military career. In all her previous work experiences Lynn has always been people/service oriented. She now brings her love of people and life to the Dean's office.
Her time away from Randolph is spent enjoying the beauty of the Lynchburg area with family members and traveling to South Carolina to visit the rest of the family.
Pam Bear
Administrative Assistant to the Associate Dean of the College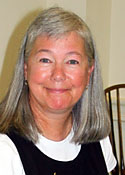 Pam Bear hails from Roanoke, Virginia and worked as a paralegal in Richmond, Roanoke, and Lynchburg before coming to the College. She now "minds the store" in the Office of the Associate Dean of the College, where she provides administrative service to faculty, staff, and students. She enjoys renovating old houses and collecting old movies.