October 6, 2014
Art and science meet in Oct. 8 lecture by National Gallery, London, collections director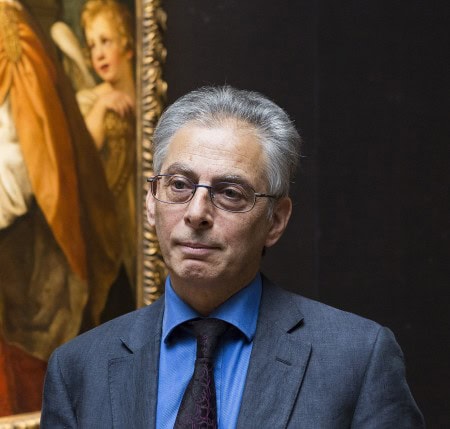 Ashok Roy, director of collections for the National Gallery, London, will present a public lecture at Randolph College at 7:30 p.m. on Wednesday, October 8, in Wimberly Recital Hall.
Roy is a leading expert in the materials and techniques of Old Master paintings. His lecture, titled "F for Fake – R for Real: The Fall and Rise of Two Madonnas," will discuss how the science and technology of the 21st century are being used increasingly to understand the history and origins of works of art. He will explain how science is used to confirm, and sometimes contest, the identity of the artist credited with a work of art, using the recent fortunes of two Italian Renaissance Madonnas (both in the National Gallery, London) as examples.
The lecture is free and open to the public.
The event is part of a partnership between Randolph College and the National Gallery, London. Randolph is the only U.S. educational institution with a collaborative relationship with the London museum.
The partnership, created in February 2014, was designed to create enhanced learning opportunities for Randolph students, faculty, and staff. The collaboration includes lectures by high-level staff members of the National Gallery, London as well as a special internship program for Randolph students.
Tags:
Art, Chemistry, giveroll, science, speakers