November 11, 2021
Tyler Campbell '21
Master's Degree Student in Mechanical Enginering, University of Virginia, Randolph College 3-2 Engineering Program
Engineering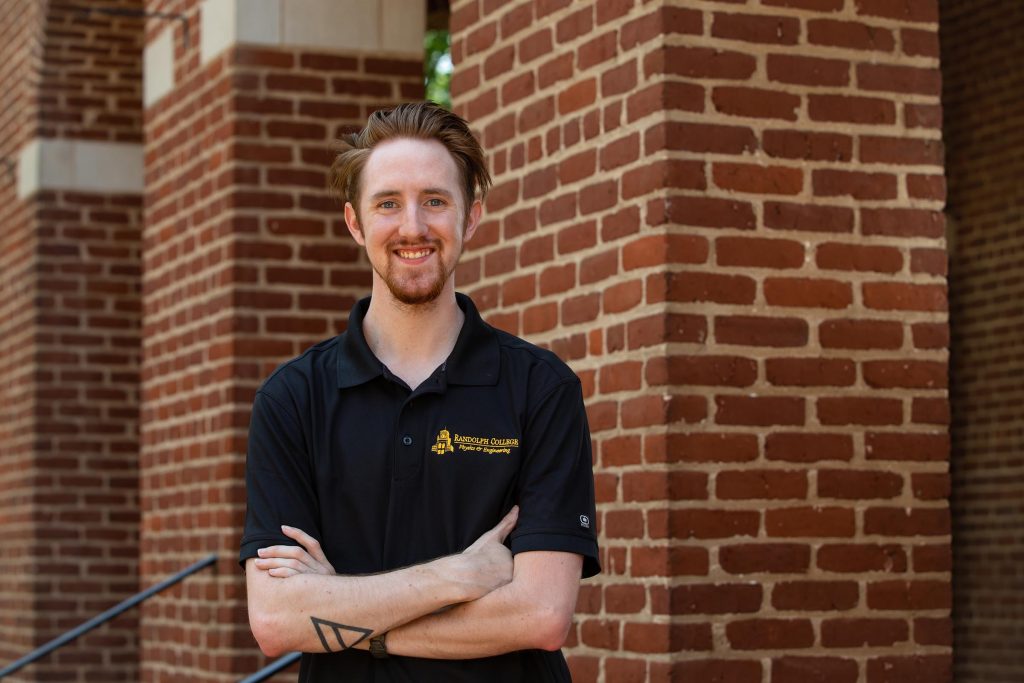 Tyler Campbell '21 is attending the University of Virginia to earn his master's degree in mechanical engineering, with an eye toward eventually working for a firm in Lynchburg.
The Amherst native has been interested in physics since high school, when he discovered a love for working equations and "learning why everything around me works the way it does."
Campbell chose Randolph for its strong physics program and one-of-a-kind traditions. As an incoming first-year, he participated in the College's SUPER program, where he got his first glimpse at what it means to be a WildCat.
"You learn to work as a team and are never alone in your efforts; a very diverse campus helps you to think outside the box and drives you to excel. Everyone on campus wants you to grow," he said. "That's the benefit of going to a small liberal arts college like Randolph. You learn these skills that help you think outside the box and make you valuable in future endeavors because of close interactions with students and professors."
Tags:
engineering, engineering-outcomes, outcomes