March 4, 2022
Community comes together during Rally for Ukraine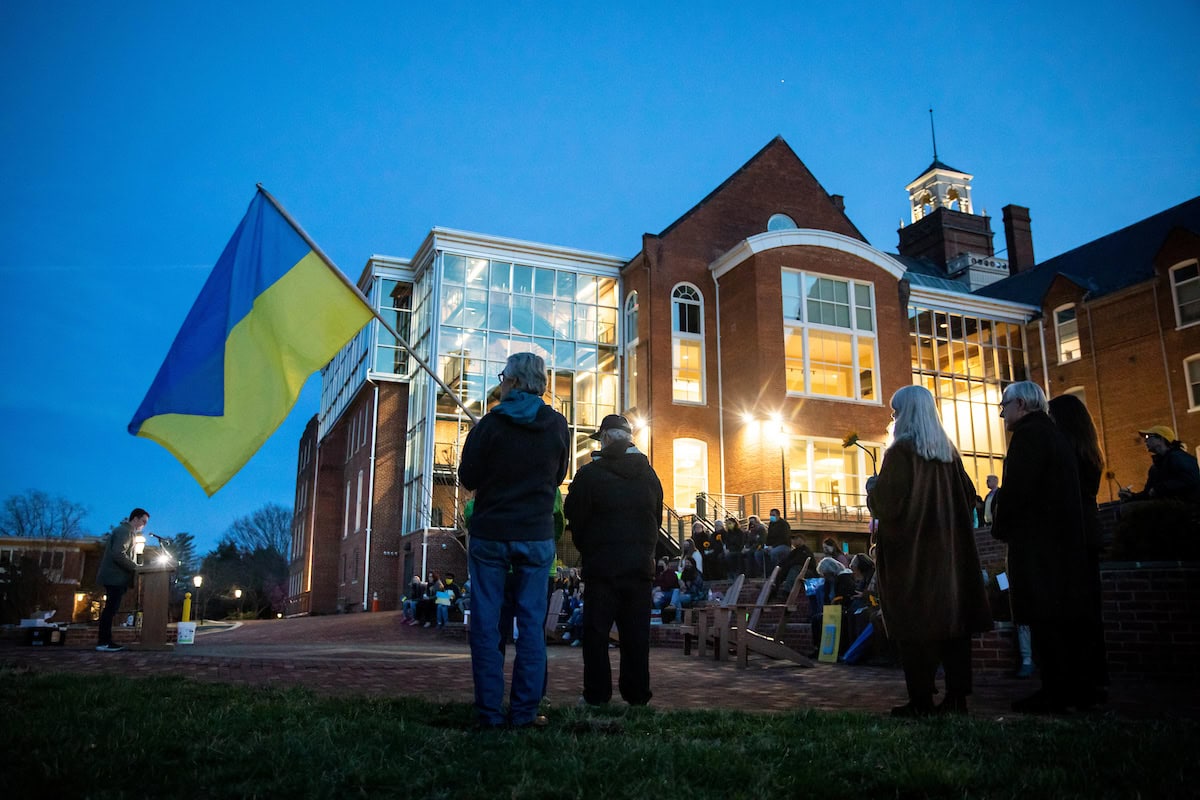 More than 50 students, faculty, and staff gathered at Randolph College Friday night to show their support for Ukraine.
Standing and sitting in Michels Plaza, they held sunflowers and candles while Randolph President Bradley Bateman and organizers Josh Bulavko '22 and history professor Gerry Sherayko spoke.
"While we have seen humanity at its worst over the past week, we've also seen it at its best," Bulavko said. "The Ukrainian citizens have been incredibly brave to stand up to Russian forces. Even President Volodymyr Zelenskyy has vowed to stay with his people and fight for their liberty. There is much to learn from Ukraine's resolve, and tonight Randolph College stands with the people fighting for their liberty and freedom."
Before the ceremony concluded with a moment of silence, Sherayko shared an email from a former student currently living in her native Ukraine. She wrote of being heartbroken and emotionally exhausted, but emphasized the strength of her country.
"We are with these people," Sherayko said, encouraging those in attendance to find ways to contribute to the fight. "Do something, because we cannot let this stand."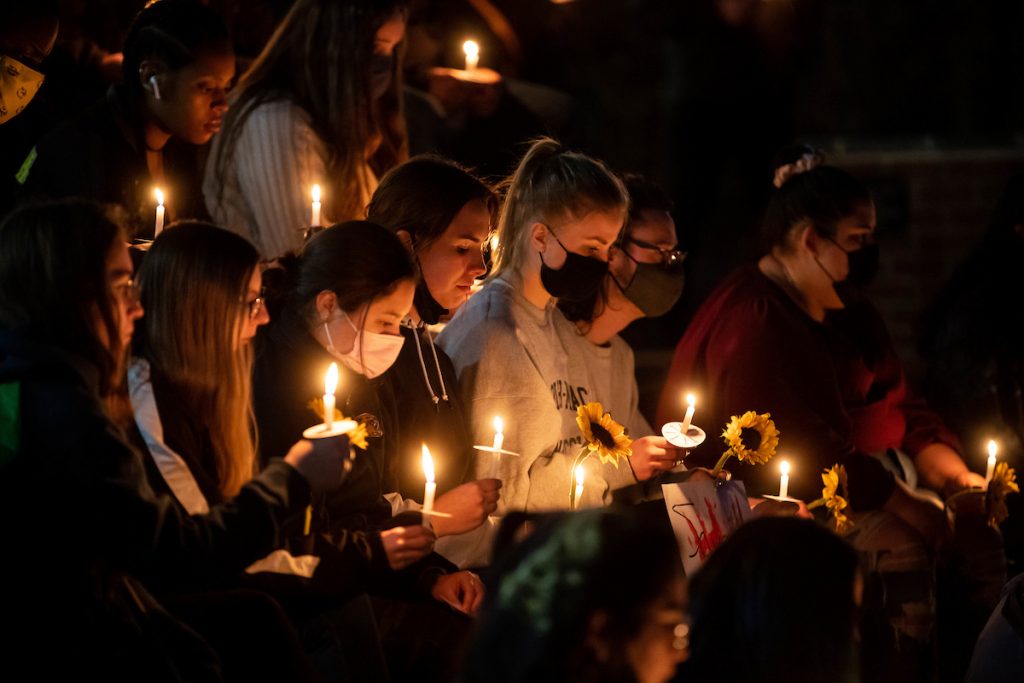 Bateman thanked Bulavko for helping the community give voice to its frustration, anger, and outrage.
"It has been heartbreaking to watch the tragedy unfold in Ukraine over the past days," Bateman said in a statement prior to the event. "The actions by Russia to violently and unjustly invade another country without provocation are without a doubt morally and ethically wrong and go against everything we stand for here at Randolph College and throughout the United States. The loss of life and destruction caused by the Russian military forces have impacted the entire world and will have ramifications and consequences for years to come, but the biggest price will be paid by the people of Ukraine. Yet, against impossible odds, they have stood over the past week with courage, pride, and determination in defense of their country and their freedom. We are fortunate to have the freedom to speak out here in our country, and I am proud of our students for coming together today to recognize and honor the people of Ukraine and to denounce the actions of the Russian government and military."