February 18, 2021
Classes to be held virtually on Friday, Feb. 19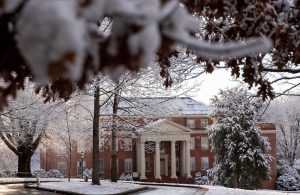 Due to freezing weather and the potential for poor road conditions, all classes on Friday, February 19 will be held virtually. Faculty who are unable to teach virtually should contact their students with instructions. Staff who are able to work remotely should do so. Essential personnel who work on campus should please contact your supervisor.
In-person activities may resume at 5 p.m.
Conditions could still be icy tomorrow, despite efforts to clear snow and treat sidewalks and other surfaces. Please continue to take caution when moving about campus.
Tags:
inclement weather