March 27, 2020
Randolph education professor working with new group to facilitate online instruction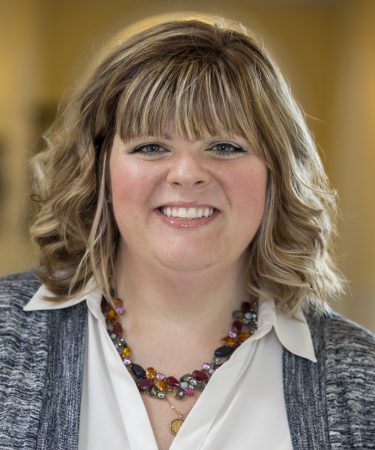 When Randolph education professor Crystal Howell first got involved in the Online Learning Collective, it had about 100 members.
Now the collective—which started as a Facebook group for faculty all over the country as they transitioned to online learning for the rest of the 2020 semester—has 20,000 and counting, as well as its own website.
Founded in early March by University of Mary Washington education professor John Broome, it's become a place where educators can ask questions, share knowledge, and support each other. It's also where they can find a little comic relief, thanks to the occasional meme or GIF poking fun at the current situation.
The collective aims to help educators with their immediate needs but also keeps an eye toward the future. Members are even creating their own content, including how to's and learning events that could apply to both online and in-person instruction.
"The purpose is to really bring educators and leaders together during this crisis but hopefully to continue to help folks develop their knowledge and abilities as it relates to online learning," said Howell, who became an administrator for the group when Broome asked members for help.
"This is really collaborative, collective work. There is no administrator, no person in the group, who could possibly do all of this on their own," Howell added. "And part of what the collective is doing is making the connection so that we know, you don't have to do it on your own."
Howell already had experience with teaching online courses but still felt the pressure of having to quickly move them online for the remainder of the semester.
"One of the things that is challenging about teaching online is that I think for students to feel good about it and for me to feel good about it as well, there's just so much front-loading," she said. "A lot of the work happens up front and in the current situation, we're squeezing it into a few weeks, and everybody is doing that for all of their classes."
Through the group, she's connected with other educators across the country, like Erika Lee, a senior lecturer for Indiana University's School of Informatics, Computing and Engineering.
Lee, also an administrator, hadn't taught online before and said because she teaches technology, she has to get it right.
"It's one thing to have a Zoom tutorial and another thing to be able to manage a classroom in Zoom," she said. "You can't just answer a question in class when they look confused. You can't scan the room and see what the reaction is."
The collective has helped her feel more confident as she tackles teaching in this new environment.
"I know there are people out there I can ask questions and that everyone else is in the same boat," Lee said. "I don't feel alone sitting in my kitchen by myself. It became a movement more than just a place to vent and get that one idea."
Lee and Howell both believe the changes they're experiencing right now could impact the future of education, in classrooms and online.
"One thing that is really exciting is I think we'll see a persistent change in the way we're all thinking about teaching and learning and how we're doing it, working toward more active classrooms," Howell said. "It's really clarifying what are the learning goals we have for our students.
"As we're adjusting to online, we're also rethinking, 'Is this going to change how I teach face to face as well?' The group is kind of there to address those longer-term types of questions."
Tags:
online instruction, online learning