August 2, 2019
Mitchell Doss '21 enjoys high-flying internship with Institute for Advanced Learning and Research
For Mitchell Doss '21, the summer is literally flying by. As part of his internship with the Institute for Advanced Learning and Research in Danville, Va., Doss is using high-tech drones to survey farms, vineyards, and breweries across the state, and then using that data to help businesses improve their maximum yield.
"I worked at the Institute in high school under a different research internship and absolutely loved it," Doss said. "Once I found out they were offering internships this summer, I knew I had to apply. I was fortunate to receive a position that catered to my major in environmental science and my intended minor of engineering."
Thanks to the internship, Doss has expanded his knowledge of local agriculture and sustainable business practices. He has also completed an extensive online training course that has prepared him to earn Part 107 Remote Pilot Certification for commercially flying drones.
"I plan on improving my region through new and innovative technologies through the skills and experience I have gained and will continue to gain through Randolph College," Doss said. "The Institute for Advanced Learning and Research spearheads economic and social development in our region. To have the opportunity to work with them has better prepared me to improve and serve my community."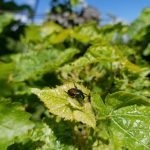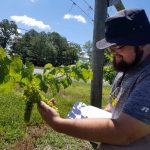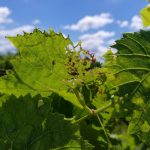 Tags:
agriculture, drones, environmental science, internships, Mitchell Doss, summer 2019 internships