March 22, 2017
Randolph celebrates 126th anniversary of College's founding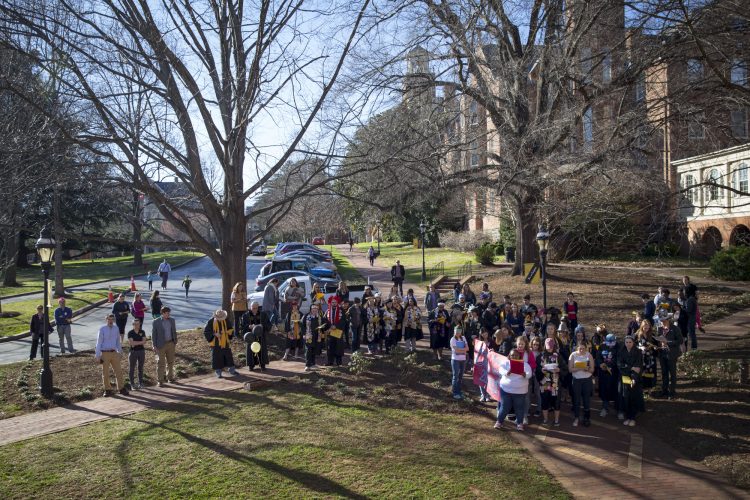 With the establishment of Randolph-Macon Woman's College in 1891, William Waugh Smith fulfilled his vision of establishing an educational institution for women that was comparable to those provided for men. On Wednesday evening, the Randolph College community gathered to celebrate Smith and the others who worked so diligently to found the College 126 years ago.
The College was officially founded March 10, 1891. However, since this date usually falls during spring break, the College celebrates Founders' Day later in March. On Wednesday, students, faculty, and staff gathered for a brief ceremony, after which they planted rose bushes along the Red Brick Wall in celebration of a line in the College song, which reads, "where roses tumble along sunny walls."
Randolph College President Bradley W. Bateman said the Founders' Day tradition allows students, faculty, and staff to pay homage to the rich history of Randolph-Macon Woman's College, and now, to the accomplishments of Randolph College.
"By honoring our past, and those so instrumental in laying the strong academic foundation of this College, we can assure that the spirit of the women who came before us will live on, so that generations of students to come may also achieve their dreams behind, and eventually outside, the College's Red Brick Wall," he said.
See more photos from the Founders' Day celebration on the Randolph College Facebook page.
Tags:
2017, Founders Day, traditions