September 26, 2016
125th anniversary festivities to conclude with multiple events October 8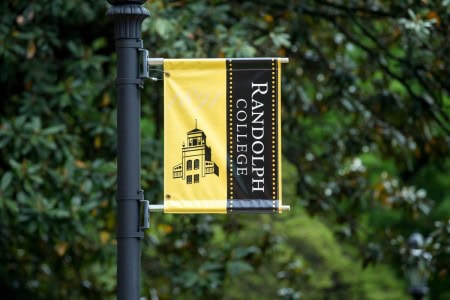 Randolph College's 125th anniversary celebration will culminate with several special events on Saturday, October 8.
The day begins with a 125th Anniversary Convocation ceremony at 10 a.m. in Smith Hall Theatre. The formal event will feature an academic procession recognizing graduate classes through the history of the College as well as a series of distinguished speakers. David W. Brenaman, a longtime higher education professional and president of the Four Arts in Palm Beach, Florida, will deliver the keynote address, "The Liberal Arts."
In the afternoon, the College's 107-year-old Greek Play tradition continues with a production of Aristophanes' The Frogs. Audience members are invited to bring a picnic lunch to enjoy during the show, which begins at 1 p.m. in The Dell.
After the play, alumnae and alumni will reconnect at the annual Homecoming Tailgate. In addition to watching the women's and men's soccer games, attendees will enjoy music, games, and tasty food and drinks in the parking lot of the Maier Museum of Art at Randolph College from 3-8 p.m.
Following the tailgate, Randolph's 125th Birthday Party will kick off at 8:30 p.m. in Michels Plaza. Birthday desserts will be served, and a video DJ will liven up the party with popular dance music.
Registration is now open for each of these events at https://engage.randolphcollege.edu/125registration. For more information about the College's 125th anniversary, please visit http://web.randolphcollege.edu/125/. Follow social media coverage of all events with #Randolph125.
Tags:
125th anniversary, convocation, events, greek play, speakers